Last North Hall "Haunted Hospital" Goes Out With a Scream
On October 28, North Hall hosted the final annual "Haunted Hospital" to bring in the Halloween weekend. This year's event was particularly bittersweet for students, staff and community members because it marked the end of a decade-long tradition. According to Mike White, Resident Director of North Hall, the building will become inactive after completion of the new residence hall, South Hall.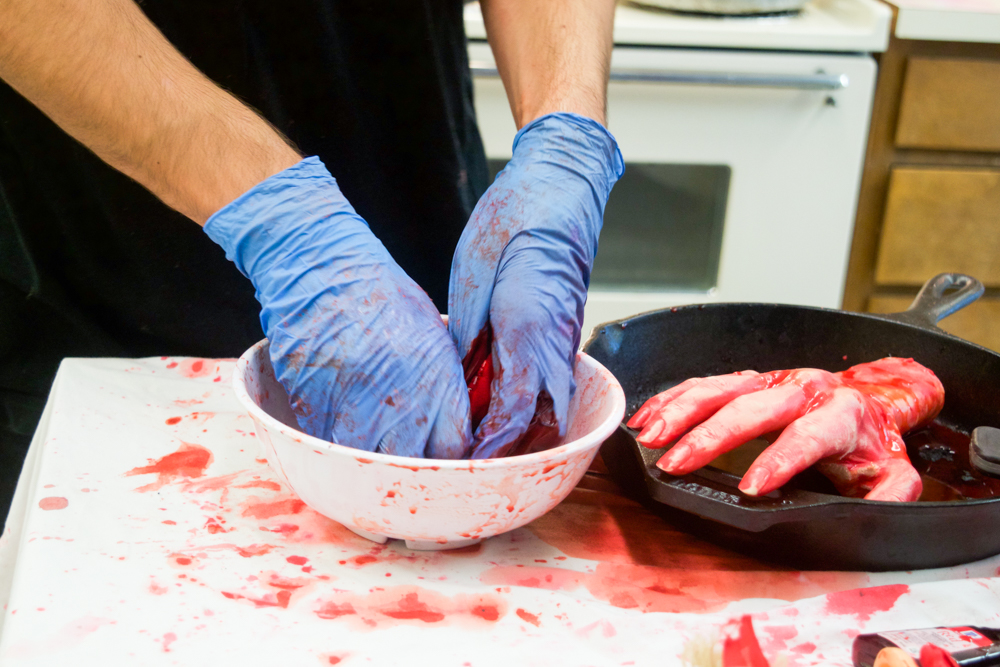 Each of the floors of the hospital had a different theme. The top floor was themed "Cannibal Kitchen," the third floor was "Maternity Ward/Children's Ward," the second floor was "Possession" and the basement was "Sensory Deprivation Maze." Event-goers entered in groups led by a tour guide and followed a route starting at the top floor then making their way down to the basement via an outdoor fire escape and  elevator.
This year's Haunted Hospital was particularly unnerving as children from the Walla Walla community played demonic children in the Maternity Ward. Other scenes included a cannibalistic doctor serving bloody, raw organs at a dinner table, a priest performing an exorcism and mysterious black figures jumping out of the darkness of the maze.
Brian Acosta, Resident Director of Douglas Hall, Marcus and College House, was one of the staff members who helped organize the event. A Whitman alum, he had participated back when he was a student and has been attending the event for years.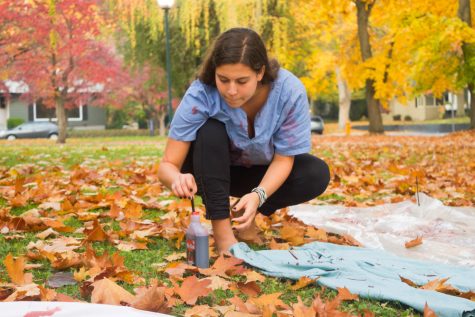 "I've seen people come in that are like fifty, sixty and seventy year-olds that are really into Haunted Hospital, like the entire family from grandparents to the young," Acosta said.
Despite this being the last Haunted Hospital in a long tradition of Haunted Hospitals, it saw a lot of "fresh blood," so to speak. New participants provided plenty of new scares and helped the tradition to go out with a bang. White, who helped with the event and hadn't attended in the past, came in with new and refreshing ideas. Additionally, this year's cast was mostly made up of first-year students.
Ethan Treadwell, a first-year playing the role of an exorcist, saw "Haunted Hospital" as an opportunity to have fun acting while celebrating Halloween.
"I know a few of my friends have seen it through emails and talked about going to see it. I was the only one that thought it was a good idea to be in it," Treadwell said.
The process of organizing the event included weekly meetings where students brainstormed ideas. The day of the event, students and staff started setting up at 1 p.m., opened the doors from 7 to 10 p.m. and did not leave until around midnight after clean-up.
"Those three hours [performance hours] have almost a month and a half of planning, and at least 12 hours of prep on the day of," White said.
There is no doubt that one of the spookiest places to be on campus is North Hall. "I think when people go into places that have a deep history, it's a veil of mystery," Treadwell said.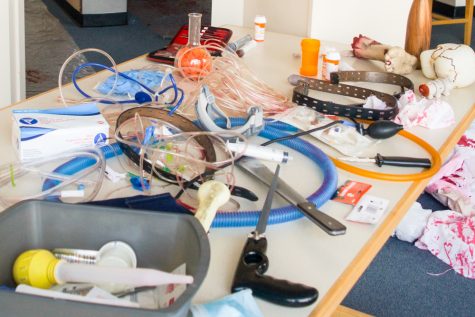 For returning participant sophomore Tess Francavilla, it's the layout of North that is particularly disturbing.
"There is something about North that is inherently a little creepy," Francavilla said. "It's established in the minds of students that this used to be a hospital, and maybe it would be creepy [even] if you didn't know it used to be a hospital."
For experienced haunted house-goer first-year Christine Van Winkle-Shaw, the layout of North allowed for many different horrifying experiences.
"The diversity of what we experienced and the creativity that they had with all the different rooms surprised me the most," Van Winkle-Shaw said. "Haunted houses that I've been to before have not been so creative with the different set ups that they had."
Although this is projected to be the last Haunted Hospital at North Hall, those involved in it have hopes for future Halloween-themed events at Whitman.
"I think it would be cool to find a way to continue it maybe in another building," Francavilla said.
"I would hope that something new would start because it's always cool to see new traditions started because it is someone making their mark on Whitman," White said.
"Haunted Hospital: The Final Chapter" was one the few Halloween-themed events on campus open for all students. Hopefully, the shadow left by the bittersweet end of this tradition can become a shining inspiration for future classes of Whitman students.