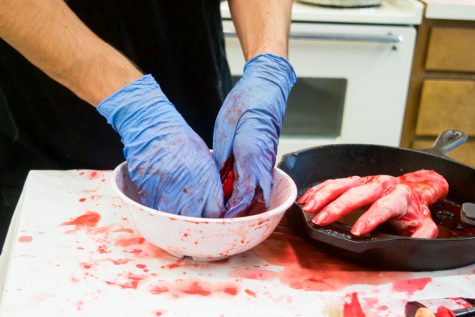 Emma Chung, Staff Reporter

October 29, 2017
On October 28, North Hall hosted the final annual "Haunted Hospital" to bring in the Halloween weekend. This year's event was particularly bittersweet for students, staff and community members because it marked the end of a decade-long tradition. According to Mike White, Resident Director of...
Emma Cooper

November 5, 2015
"But that is where I discovered that there is a simple and very satisfying joy in scaring the pants off of your friends and neighbors."
Rensi Ke

November 8, 2009
"You need one more doctor?" "Yes! Would you like to..." "I was supposed to be a surgery patient, but . . . sure!!!" It took me no more than  five seconds to get promoted from a surgery patient to a doctor at Haunted Hospital.  Whoot! I  quickly grabbed a gray gown, a pair of skeleton hand...