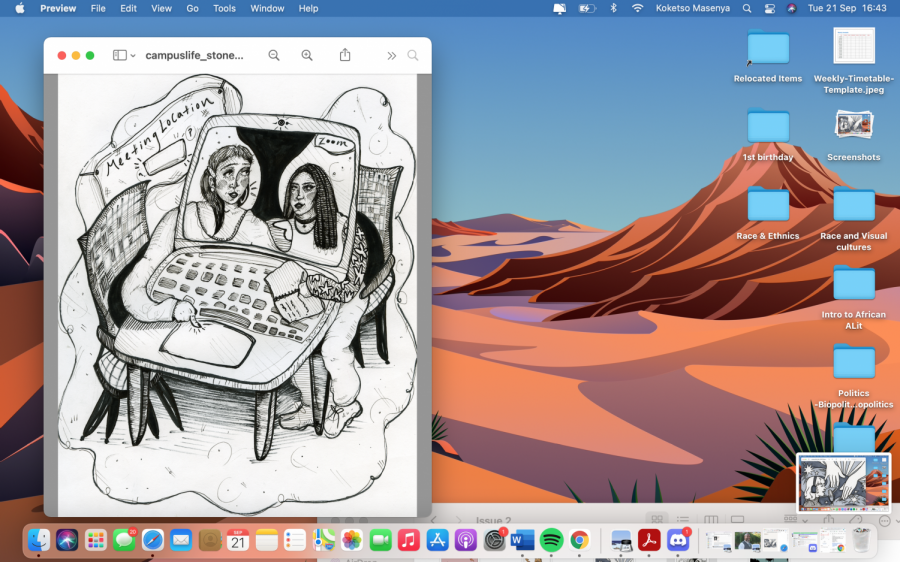 In fall of 2019, Varsity Nordic had nine members, consistently attracted major crowds and—according to Matthew Triplett, a senior and member for the past three years—"were...
Mo Dow
, Campus Life Reporter •
September 23, 2021
The academic year has started picking up steam already, and many first-year students are struggling to strike a balance between their class work and their on-campus jobs....
Ben Kearney
, Your friendly neighborhood pumpkin analyzer •
September 23, 2021
Hey all you fall lovers out there! That's right, it's pumpkin season baby! Whether you take your pumpkin basic, or like to spice it...
Conor Bartol
, Ass-half of the two-person horse costume •
September 23, 2021
Misinformation, conspiracy theories, pseudoscience: the effort to vaccinate Americans against COVID-19 has faced a lot of hurdles, least of which...