Sienna Axe, A&E Reporter
October 19, 2019
Depending on who you ask, "Joker" (2019, dir. Todd Phillips) either marks the rebirth of the comic book movie or the death of art. While it was released to wider audiences...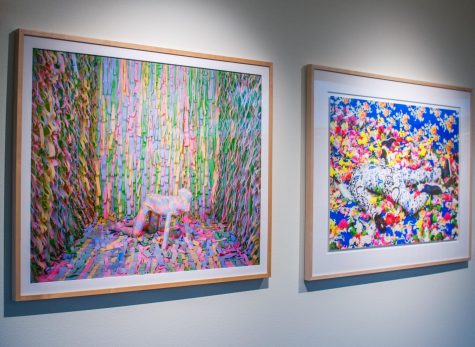 Renny Acheson, A&E Editor
October 19, 2019
Since its construction in 1956, Penrose Library has served as a setting for intellectual, artistic and personal exploration in the Walla Walla community. Among windows, shelves...
Fridays at Four: Roger McVey and the art of "Transformations"
October 9, 2019
The piece was Gustave le Gray. Roger McVey sways at the piano, and the music sways with him. His delicate...
Sean Gannon, Columnist
October 19, 2019
When it comes to weaponizing misinformation for political gain, Donald Trump is a talented man. Just ask Hillary Clinton. Trump capitalized on her sloppiness with her private email server, hammering in...
Reframing workplace discrimination through the SCOTUS cases
October 19, 2019
On Oct. 8, the Supreme Court heard arguments for three cases that will determine the legality of workplace discrimination based on sexual orientation and gender identity. These arguments center around...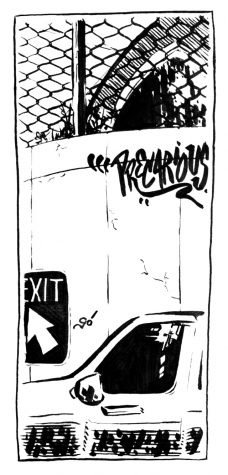 The real victims of homelessness
October 9, 2019
People don't like seeing homelessness.  It makes them uncomfortable. It makes them feel unsafe. It lowers the value of their waterfront properties.  Does this make the middle class the true victims of...

Bhavesh Gulrajani, News Reporter
October 15, 2019
On Tuesday, Oct. 1, Whitman College released the 2019 Annual Security Report, in accordance with the Clery Act. The Jeanne Clery Disclosure of Campus Security Policy and...
Louis Moench, News Reporter
October 15, 2019
The history of fraternities on Whitman campus goes way back — the first Greek organization on campus was established in 1913. National fraternities, such as Beta Theta...
Elissa Brown: taking on campus sustainability
October 7, 2019
How is vaping regulated at Whitman?
October 7, 2019
Something is wrong.

Instagram token error.
Loading ...