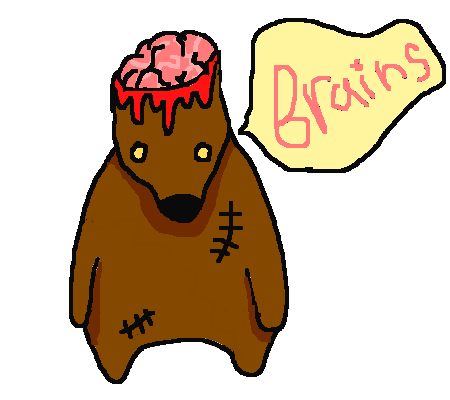 In the wee hours of a recent undetermined morning, all was quiet across campus. The air held an eerie stillness like an inexperienced fencer holds a saxophone. The clouds, had anyone been paying attention to them, would have been perceived to be significantly more unsettling than usual.
Suddenly, from the Hall of Science, glass panes shattered. Flapping, scurrying, scuttling and other forms of animal locomotion broke the silence as newly undead creatures of every shape and size made their escape.
The following morning, students wearily shuffling to their 8 AMs were jolted to alertness by the empty cases. Chaos, confusion and yelling filled the air as students argued about who had stolen the specimens and why they'd shredded the carpets so thoroughly before making their getaway.
Soon, however, the truth came out. As it transpired, the stuffed-and-formerly-mounted escape artists were much more adept at breaking out than blending in. For some, the cards were stacked against them: a snowy owl in broad daylight is conspicuous enough, let alone one who keeps crashing into trees due to having had its eyes replaced with marbles.
However, some escapees have successfully hidden in plain sight: students and faculty alike were recently shocked to learn that a beloved professor of biology and aeronautics was actually three flying squirrels in a trenchcoat who'd only held the position for a week. In their short tenure, the squirrels have already amassed a record-breaking number of advisor requests, and the administration has promised that they will retain their post after the situation is contained.
Other members of the formerly displayed are also thriving in undeath. Stick insects have successfully been mistaken for regular sticks on several occasions, and experts confirm that multiple zombified mallards have successfully assimilated into the Lakum Duckum social hierarchy.
To this reporter, this development raises the question of how many of the other ducks are also zombies, but that's an investigation for another article, or potentially a senior thesis. In any case, think twice before attempting to steal one, no matter how good of a prop it would make for your Halloween costume.