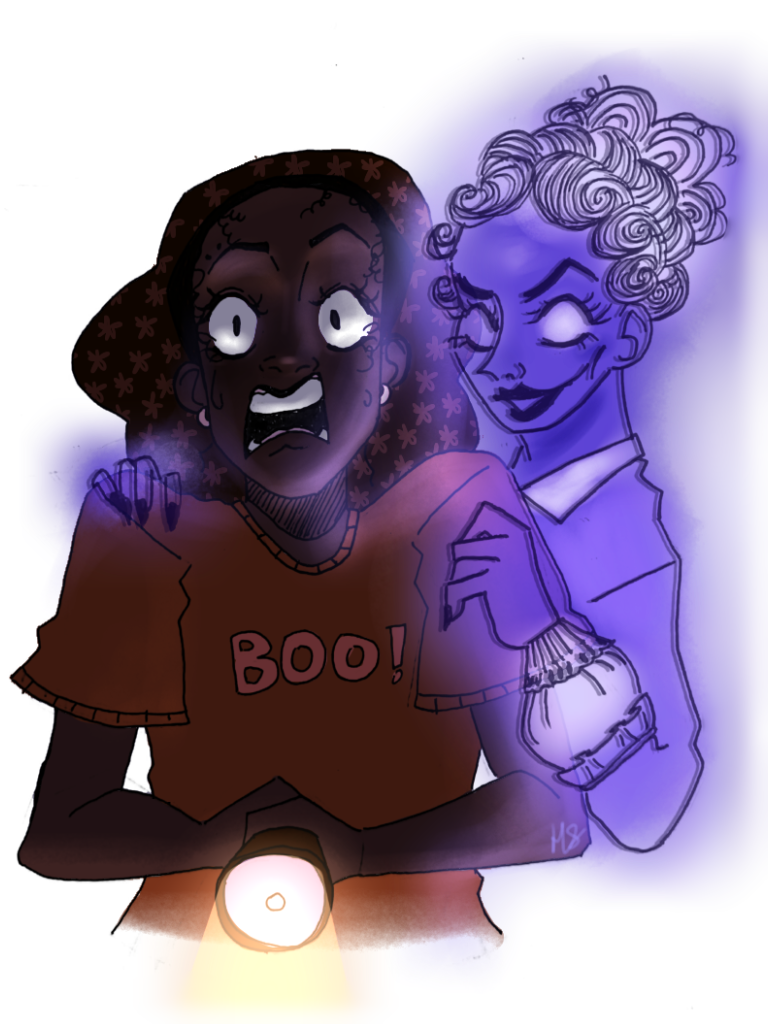 The Whitman Haunt Society is inducting a new ghoulish member at their annual Fall Break convention in the basement of North Hall. This is one of the last meetings held in the basement of North, as the building will be torn down within the next few years. The Society does nothing as a general rule of benevolent haunting, however the campus' ghosts and ghouls still formed the society because they're rather prone to loneliness. Eternal haunting is a rather solitary pursuit.  
Members of the WHS include:
– Narcissa Whitman (though she hardly attends meetings since she was ask to step down from Society Chair in the 40s).
– Raymond and Kelly, two former Lyman residents who peaked in college and returned here after their death.
– A nurse and a doctor that worked in North when it was a hospital (the doctor unfortunately died from the nurse's ghost accidentally spooking him).

– An IT guy who shuffles around campus trying to fix the last of the DELL 95s. 
– William O. Douglas (honorary, never attends meetings).
– The conglomerate spirit of all the lost water bottles in Reid Campus Center. 
The newest member will be Trisha, a debate student. Though she lived a considerably long life, her spirit returned to Whitman after her death and took the physical appearance of her 20-year-old self. Trisha was an award winning debate scholar who went on to go to law school at Cambridge. Though her dream was always pro-bono divorce law, she decided to make her fortune in Big Law and never turned back. Consequently, her spirit decided to transport itself to the time and place she was most hopelessly idealistic. 
This year's meeting agenda is as follows: 
3:00 am – Gather
3:05 – Role call, opening ceremony 
3:15 – Walk through one another to feel alive 
3:17 – Perform new member ceremony
3:25 – Break, mingle 
3:30 – Discuss miscellaneous current events
3:45 – Discuss next year's meeting place (Lyman tunnels?)  
Though no living person is invited to this meeting, it is helpful to know in case you feel a sudden shift of energy in your dorm room during four day.