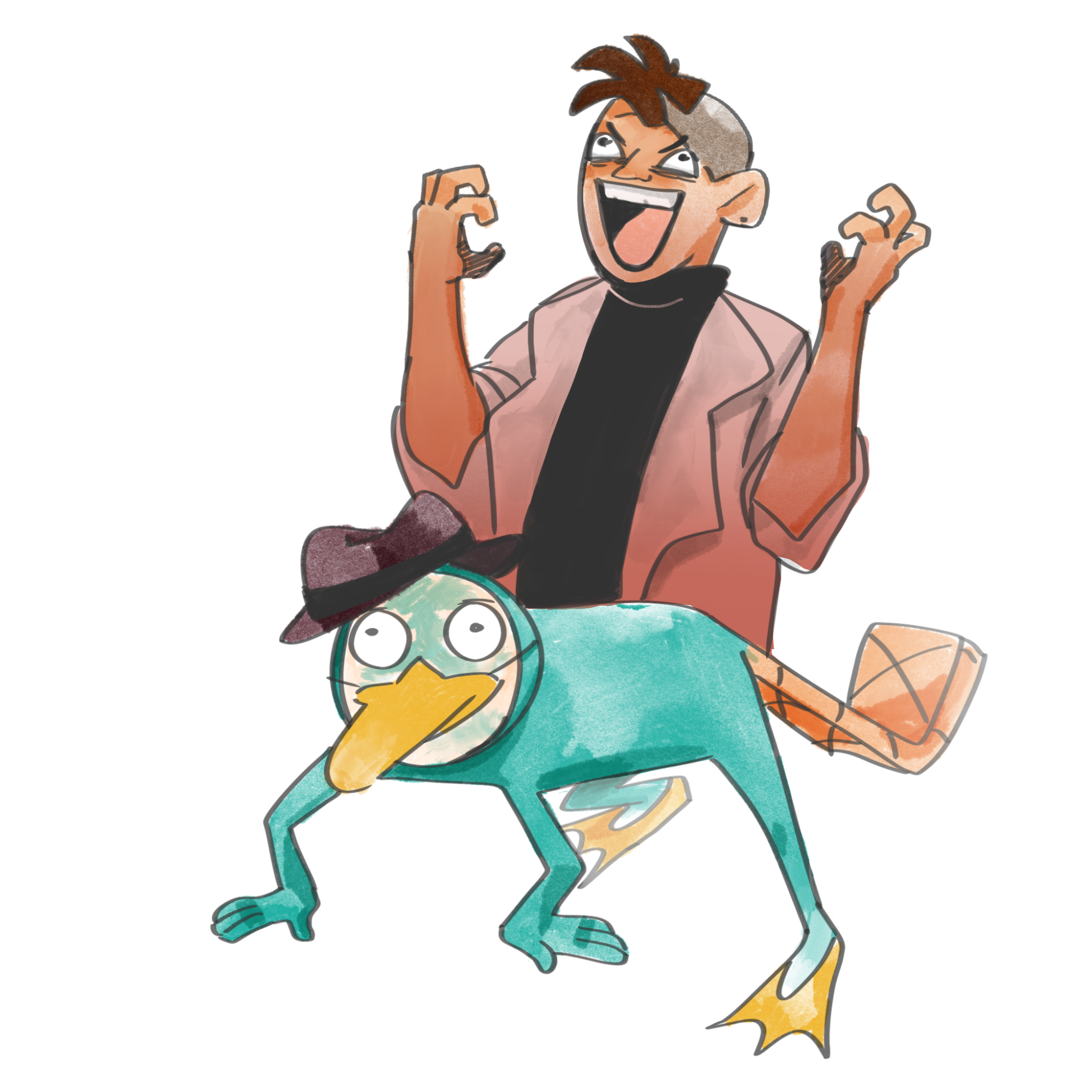 Halloween is an introspective time of the year, where you choose a costume to communicate things about you only your diary knows. Maybe only your diary knows you're seeing someone new, but it's not like, official. If you plan to use the spookiest night of the year to debut the scariest thing of all (a budding romantic relationship), read this article for some covert couple costumes.  
Doofenshmirtz and Perry the Platypus.

If you want to do a costume together but you don't want to reveal the nature of your relationship AND one of you wants to experiment with teal body paint, choose this costume. Lab coats are easily accessible, you get to watch a ton of "Phineas and Ferb" to perfect your Doofenshmirtz accent, and one of you gets to wear a charming fedora, need I say more? 

Ennis Del Mar and Jack Twist from "Brokeback Mountain".

This is the best costume for two reasons: 1) it's original, I know because I have never ever seen anyone be Ennis and Jack and 2) it's super inconspicuous, if you were to do this costume, I'd probably just think you're being a cowboy. This costume is great because to stick to character, you should avoid each other for the first half of the night, which helps keep your status hidden from others. And if you eventually want to meet up with each other, you can ditch your friends with the excuse you're going on a fishing trip. 

Gollum/Smeagol and The Ring from "The Lord of the Rings".

In truth and much to my own embarrassment, I know very little about TLOR. I know as a kid I was attracted to Legolas, and I know that is somehow a wrong opinion. I also know one thing about the people of Mordor: they want that ring. This works well for a couple where one of you is disgusting and obsessive, and the other is just there. Beware, this costume necessitates silver body paint!
These costumes should communicate you're not really single, you're definitely more than 'talking' and who even says that these days anyway, but like: it's chill, so chill.