For the first time in four years, the Whitman women's cross country team broke into national rankings for DIII schools, ranking 34th nationally and fourth regionally. Though it is still early in the season, some of the team's top runners are already clocking faster times than ever before, and the team as a whole is running well for it being this early in the season.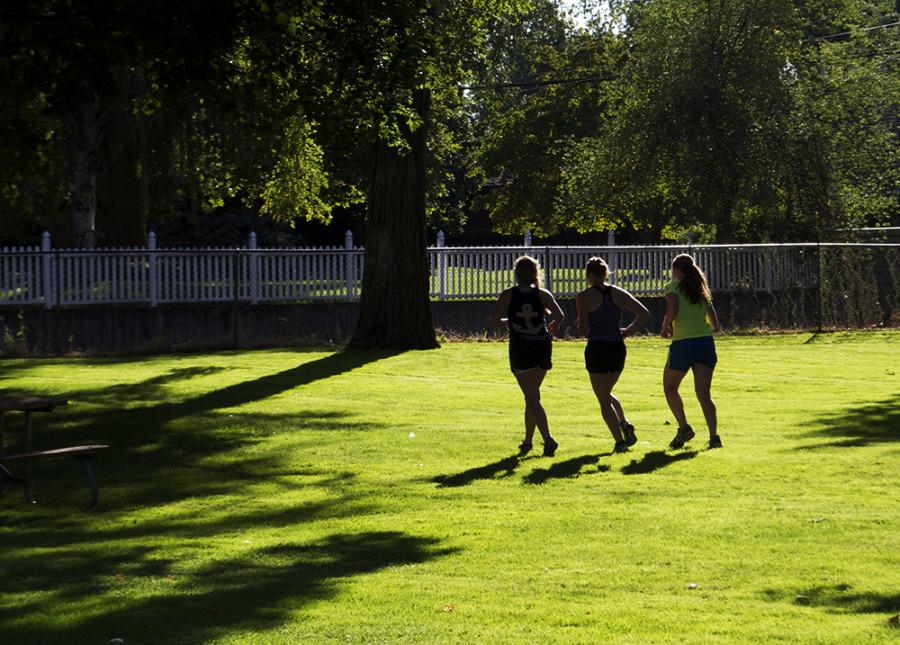 Head Cross Country Running Coach Scott Shields spoke to the significance of this national recognition.
"Of course we're honored, of course we're super excited. I think it helps motivate them to continue to keep working hard," said Shields. "But I think at the beginning of the season, if you looked at their individual and team goals, I don't think any of them wanted to be nationally ranked; the focus was on winning the conference, or beating Willamette."
Senior Captain Skye Pauly also talked about how the team appreciates the national ranking but is not distracted by it.
"It's really exciting, but it's not really on the forefront of our minds right now because it's early in the season. But it is very encouraging and a cool sign of what could come in the future," said Pauly.
The national recognition, regardless of when it comes during the season, is still an accomplishment that Pauly and her teammates have eyed since their first year at Whitman.
"It's a really fun feeling. This is the best team I've been on since coming to Whitman and it's fun to be a part of that. We've come together and we're starting to create a culture of being really deliberate with our goals and achieving those, so that's really cool to me," said Pauly.
The success the team has experienced so far has also directly tied to their commitment to training during the offseason.
"It took a commitment for a year-round running program from them. If you look at Julia Wood and Julia Hart, they jumped into spring track and got out there and did some track meets," said Shields. "That extra running and competing has made a big difference for them already this season."
Erin Campbell, the other senior captain this season, spoke about the differences between this year's group and last year's: upperclassmen. The leadership provided by some of the older runners has been invaluable to the younger runners during practice and in competition.
"Last year we had great captains, but they weren't our top runners. This year I think it's good to have captains like Skye [Pauly] and myself who are also in that pack of top runners because it helps us to have a more competitive focus," said Campbell.
Campbell noted how the experience of top runners has hugely increased as the upperclassmen now continue to get older.
"Prior to this season, there's usually been a group of underclassmen who are really fast, but this year our fastest runners are juniors and seniors," she said. "People have also trained a lot over the spring and summer and put in a lot of extra miles."
The success of this team has been especially important for a few different reasons. The national recognition gained from the national ranking is something that every runner on the team is new to. Because of this, the ranking alone has pushed the team to improve every day and strive for even greater heights. Not only is it an indication that the team has gained national recognition, but the ranking has already led to more exposure for the team around campus.
"Beyond the national rankings, the recognition we're getting from the school is pretty great," said Shields. "We're one of those sports where no one really knows us, but we're gaining recognition and people are starting to see that we are really good, and the national ranking helps that a lot."