Weekly yoga sessions at local vineyard fills niche in the Walla Walla community
Foundry Vineyards' "Yoga in the Gallery" sessions have consistently provided a space for participants to relax, exercise their minds and bodies and take in the artwork that surrounds them.
When Lisa Anderson, the General Manager of Walla Walla's Foundry Vineyards, moved to Walla Walla from San Francisco in 2015, she had an idea. She had noticed a yoga session being hosted within the Asian Art Museum of San Francisco and become intrigued by the concept. When presented with the possibility of hosting corporate yoga sessions for Foundry employees, Anderson returned to this experience at the art museum.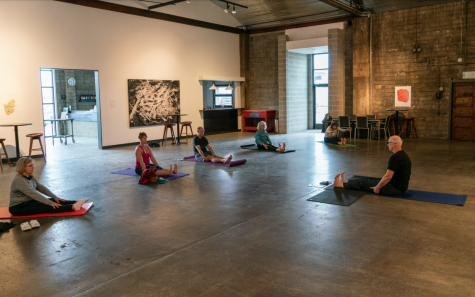 It was through this transference of ideas that weekly Hatha yoga sessions hosted within Foundry Vineyards' contemporary art gallery came into fruition. These weekly sessions, titled "Yoga in the Gallery," have now been held consistently for over five years. Initially a test project, the sessions have found a niche to be filled in the Walla Walla community.
"There are other wineries that will do yoga [intermittently], but I don't know of any winery that consistently has a yoga practice," Anderson said. "There are other yoga studios that have opened and closed — we've just kept very consistent."
Furthermore, the sessions have maintained a calm and relaxed character that keeps participants coming back, even in the midst of a pandemic.
Rob Robinson, the instructor of the classes, has worked with Foundry Vineyards to create and lead these sessions. He appreciates that the sessions have maintained a similar character over time, seeing it as a testament to how important yoga can be for a community.
"[Participants] would come up to me and say, we come to the mat and for a little while we are not afraid, or we're not worried, or we're not concerned about loved ones, or ourselves, or the world, or what's happening through this pandemic," Robinson said. "Staying mobile and flexible and learning to breathe, particularly under a pandemic, is crucial."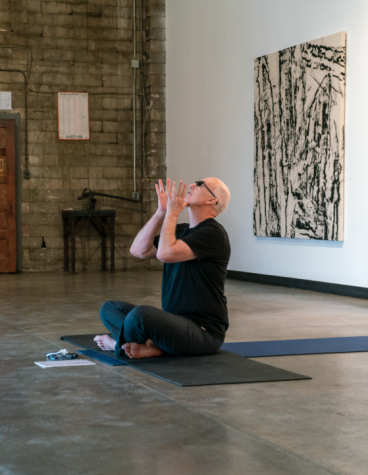 Kari Arns, a regular attendee of the classes, expressed a similar sentiment.
"As far as the actual yoga class itself, it hasn't really changed, it still has the calming effect you're looking for, the grounding effect that you need after a really hectic week," Arns said. "It helps me to focus on my own health and wellbeing, and to give me a really pinpoint precision place to be in that moment in time, rather than worrying about COVID or a project at work."
You can sign up for in-person Saturday sessions at the Foundry Vineyards facility here.