Walla Walla wineries combine wine and art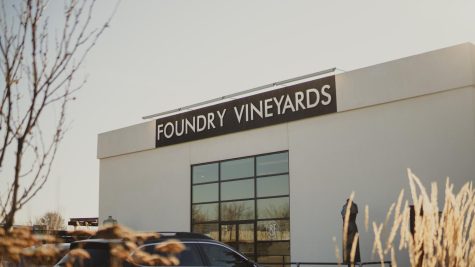 Walla Walla has become a hub for wine and art lovers alike. With over 120 wineries and a thriving arts community, this small town is making an impact on the world of wine and culture. Many wineries have recently been hosting live performances and supporting local artists through art shows.
Executive Assistant and Tasting Room Associate for Foundry Vineyards Taylor Olson discussed the vineyard's origin, describing how founder and Whitman alumnus Mark Anderson '78 blended art and wine into the Foundry. 
"Founders Mark and Patty Anderson started the Walla Walla Foundry in 1980, now one of the top contemporary art foundries in the world. [They] work with renowned artists and ship art all over the world, most recently The Embrace in Boston Commons. The wine followed in 2003 when we produced our first vintage, now known as the Artisan Blend," Olson said. 
Senior Jaden Sakay has worked at Foundry Vineyards' tasting room for a year. 
"All the specifics and the details about how wine is made specifically for the Foundry is different from a lot of other wineries. We make natural wines, which is cool in the wine scene right now. It's fun learning about that, pouring wine for people and learning more about Walla Walla and the industry," Sakay said.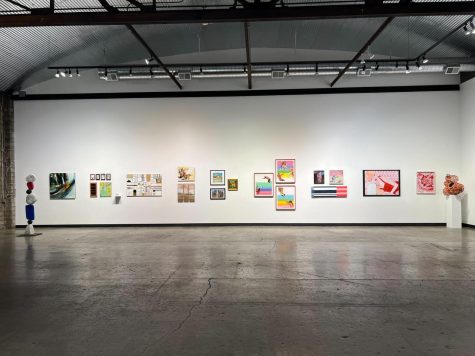 Every three months, a new show is hosted at Foundry Vineyards. On Feb. 3, the vineyard opened their first regional juried art show.
"Our juried show cast a 60-mile radius net — not just local to Walla Walla, but Pendleton and the Tri-Cities, as well," Olson said. "We received such an outpouring of applications and went through 230 individual pieces of art."
Olson also described the process of putting together and selecting the art pieces for the show.
"Our jury was responsible for reviewing the art and selecting the pieces on display. In this particular instance, they looked for mastery of art and diversity of mediums," Olson said. "Part of the collection includes art from the State Penitentiary, with all profits from those pieces donated to the Star Project [a transition and reentry non-profit]."
Foundry Vineyards is not the only winery in Walla Walla that will be hosting art events this month.
Musician Eric Leadbetter created his own Leadbetter Band, which has become big in the Pacific Northwest music scene. The band will be playing on Saturday, Feb. 25 at Goose Ridge Winery Tasting Room.
Leadbetter Band is composed of bassist and vocalist Aaron Moore and drummer Kaleb Kelleher. Formed in 2017 and based in Bend, Oregon, Eric Leadbetter touched on navigating the Pacific Northwest as a performer. 
"I've found [in] the towns we go to, [including] Portland, Seattle, Lake Tahoe, Chico, Oregon Coast, Tri-Cities and Walla Walla, we get a lot of great responses. There's been a lot of good support in all these cities we go out to. All of the people really dig live music, so it's a wonderful place to be based," Leadbetter said.
When traveling to different gigs across the West Coast, Leadbetter finds creative ways to continue making music. The band's upcoming album "Cake" features songs written on the road. 
"A song on the album called 'All It Is,' which is going to be a single coming out Feb. 24. Aaron [Moore is] singing lead vocals on that, which is so fun. I wrote that song while I was driving in the car," Leadbetter said. "A lot of times when you're driving around the Pacific Northwest, there's a lot of time in the car, so a lot of times that's my new office. It's a time when I can turn off the radio, and I can just try and make music without a guitar in my hand and record little things."
Olson believes the distinctive factors of Walla Walla help make the town more appealing to tourists.
"There is a lot of homegrown talent to be found in Walla Walla, and we offer diverse experiences that can accompany a trip here," Olson said. "[We offer] recreational activities, fine dining that won't break your bank and a nice selection of art."