ZenSoul and Kaleidoscope: Walla Walla's new yoga studios
Disclaimer: This article was written before the new COVID-19 restrictions that went into effect Monday, Nov. 16 for Washington stores, restaurants and social gatherings.
Two new yoga studios have opened their doors as Walla Walla locals look for more relaxing practices.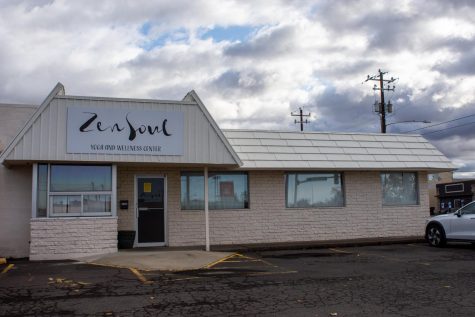 Chaundra Calhoon is the founder and owner of ZenSoul Yoga and Wellness Center on 1707 East Isaacs Avenue. After her original plans to open in March were delayed, Calhoon opened ZenSoul at limited capacity on June 1 in accordance with state coronavirus guidelines.
"I wanted to provide a place for people that did what yoga did for me," Calhoon said. "When it came to the pandemic happening and deciding whether or not to still open, I thought, 'even if I only have one person in class, I'll teach to one person because we really need yoga right now.'"
Calhoon said class popularity fluctuates from day-to-day and is even more uncertain now because of an earlier sunset and the nationwide spike in COVID-19.
The studio has taken a number of coronavirus precautions to ensure their clients' safety. Masks are required when entering and leaving the building, but not when clients are on their mat. The floor is taped off so mats are at a minimum of six feet apart. ZenSoul's class sizes are currently limited to seven people per class in the 1,200 square feet of teachable space. Calhoon discussed the flexible mindset the studio is taking in scheduling to make time for as many clients as possible given coronavirus precautions.
"I myself was teaching 19 classes a week," Calhoon said. "I brought on some more instructors, which is going to be helpful. We're trying to see what works; we're being flexible with people." 
The studio currently offers an online class for middle school and grade school students if parents feel uncomfortable bringing them into the studio. Calhoon plans to start online classes for adults but has yet to make the transition due to the importance she sees in unplugging and an in-person community in yoga.
Despite the challenges of opening a new business during a pandemic, Calhoon expressed content with her decision. 
"I feel like I get more out of it sometimes than the students because I've never felt like I've done anything that matters so much," Calhoon said. "I can't imagine why I haven't done this before. It's the best thing I've ever done."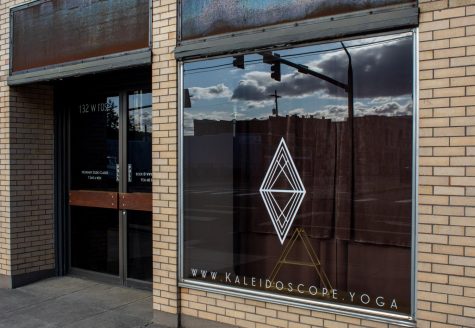 Another new studio, Kaleidoscope Studios, is co-owned by Marika Tomkins and Britt Hodgen. It is located at 132 West Rose Street. Tomkins and Hodgen have run a studio for about three years, but moved to the new space this May and changed their studio's name mid-summer from Tribe Vibes Yoga to Kaleidoscope Studios. The new location officially opened its doors on July 26.
There are two studios within this new location: a front studio for bigger classes and a back studio for smaller, heated classes. Classes are offered daily from 6 a.m. to 7 p.m. Kaleidoscope is offering online classes, and all in-person classes follow coronavirus procedures up to date with state guidelines. 
In addition to the necessary precautions mandated by the state, both ZenSoul and Kaleidoscope studios have installed air scrubbers in their systems, so fans are constantly running throughout the day. Calhoon said that the two studios collaborated in drafting their coronavirus procedures.
"We shared policies; we talked through this whole thing and worked together to figure out how to get through COVID-19," Calhoon said.
Kaleidoscope has been able to work with their existing community and grow into their new studio by creating a place for people to relax amid the pandemic. Hodgen described the communal aspect and healing nature of their studio.
"This is just a place for people to come and be able to show up on their mat and really just take that time for themselves and have that moment to be able to heal," Hodgen said.
Tomkins added to that sentiment of inclusivity.
"Everybody is welcome, it's not a closed-door community at all," Tomkins said. "It's always an open door and we embrace all the local area can offer us in diversity." 
Rebecca Thorpe, a yoga instructor at Whitman for over twenty years, is also working at Kaleidoscope Studios. She teaches Buti Yoga at 6 a.m. on Friday mornings and is a substitute for a variety of other classes.
Thorpe has had many Whitman students tell her how impactful yoga has been during stressful semesters.
"I can't tell you how many students have said, 'oh my gosh, this class has gotten me through this semester,'" Thorpe said. "I don't know that it was the class so much as it was just that they took the time for themselves."
For Thorpe, yoga has provided a beneficial outlet throughout the pandemic, and she thinks it can help others the same way.
"For me, during the pandemic, getting on the mat has been imperative," Thorpe said. "It's like my mat is my anchor and I need it to stay focused and grounded during these really uncertain times, and I've heard that it is the same for many other students as well."
In light of the new stay-home restrictions, both yoga studios have gone online.
In an email to The Wire, Marika Tomkins from Kaleidoscope Studios wrote, "While we adore our in person practice and building community together live in the studio, we are pumped to have the capability to offer excellent live virtual classes. We have been continuously building our virtual program since April and will remain committed to this part of our yoga offerings. We know our community will stay connected and grow. Wellness is our top priority and the pandemic restrictions continue to require us to be creative and willing to connect differently. We have watched many of our clients build strong practices and nurture awesome connections via Zoom."