Walla Walla Dog Jog 2021 kicks off in virtual format
Blue Mountain Humane Society (BMHS) is hosting a virtual dog jog event from Saturday, May 1 to Sunday, May 9. The Dog Jog is an untimed 5k walk/run to benefit Blue Mountain Humane Society which was first started by two Walla Walla High School students as a small fundraising project. Every year, hundreds of participants with dogs and sponsors attend the fundraising event. This year it's happening virtually so participants are free to choose their own route.
Meghan Spracklen is a communications coordinator at the BMHS and a participant of this event who will be running with her puppy, Ezra, that she adopted from the BMHS in November. She is excited about her first race with Ezra.
"It's a great way to feel a part of the community again after being in isolation for so long and this event helps benefit animals as well as encouraging people to come together for a cause without breaking the COVID-19 protocols," Spracklen said.
Spracklen is excited to be able to contribute to improving the lives of animals and hopes that this event will reinstate a sense of community and caring for others in the Walla Walla Valley.
Since 2018, Katelyn Reseck has participated in the event with her dog Honey. Reseck describes this event as a dog lover's dream come true as it encourages dog lovers to participate in a fun outdoor activity with their canine best friends.
"In a difficult year like this where we have been separated for so long, Dog Jog event is a perfect opportunity for us to come together to express our love for the animals by supporting a great cause," Reseck said.
Reseck hopes that more people will participate virtually this year and use this opportunity to get outside with their dogs and support BMHS.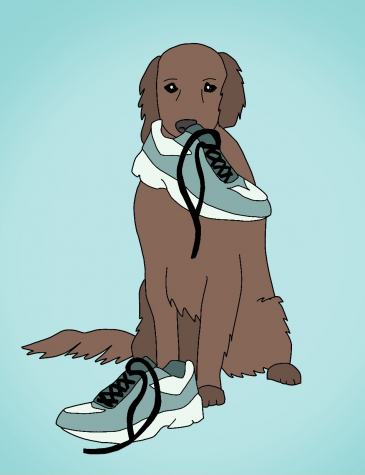 Donor Relations Manager of BMHS, Chesalyn Melgar, is a proud owner of two dogs and two cats. She hopes to raise awareness for the Blue Mountain Humane Society through this event and encourage people to enjoy the beautiful spring outside with their four-legged friends.
"We rely so much on support from our community to be able to offer services as much as we can. These fundraisers help us to ensure that we have the means to do that," Melgar said.
Melgar is grateful to be in such a supportive community who helped the BMHS break the shelter record and raise more money than in any other year.
Participants can register online and at BMHS until Sunday, May 9. The funds raised from this event go directly to supporting the animals at BMHS. The shelter provides these animals with housing, food, water, enrichment and care until they are adopted.
"Events like these provide lifesaving care for animals who need the most help," Reseck said.
This event is a perfect opportunity for people who are away from their pets to participate and get involved. Reseck encourages everyone to participate even if they don't have a dog as this event helps provide care for animals until they've found a permanent home.
Readers can help this event specifically, and upcoming events, by sharing it on social media or encouraging their peers to join. Use the hashtag #DogJog2021 on Facebook or Instagram to celebrate and show your support. More information about the event can be found on their website.