Humor: Whitman Border Wall Reaches Completion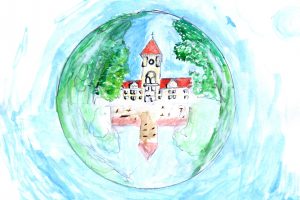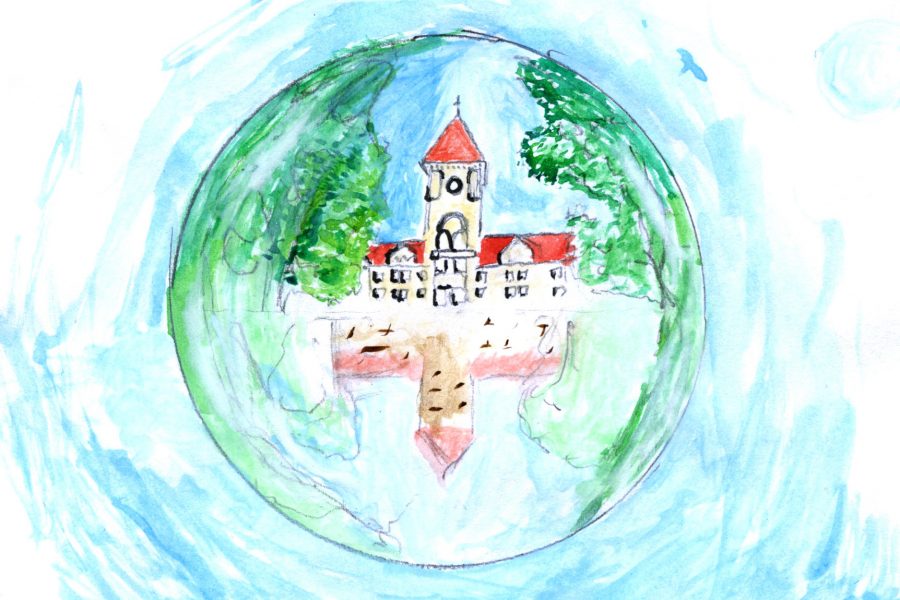 Nearly everyone on the Whitman campus understands that we live in a bubble, seperate from Walla Walla. We eat different food, wear different clothing and speak in a different language.
In recent years, The Bubble has been breached a few times. The Banff Film Festival brought an onslaught of randos to campus, including Walla Walla University students and actual people from Walla Walla. The Power and Privilege Symposium attracted a Walla Walla citizen crowd of three whole people! Even worse, Penrose Library receives strangers from the community each week!  At each of these events, at least one Whittie has been found on the ground, gasping for organic, gluten-free granola, merely from the sight of a non-climbing, non-liberal person.
President Katherine Murré saw all this from her ivory tower and decided to take action.
Using the resources allocated to Divest Whitman, Murré began constructing a wall on the southwest edge of campus, just below Marcus House.
"Yeah, it's not like the Divest Whitman funds were really being used well. I mean, last time I checked, they were just using their budget to print out 'letters' to the Trustees. Hell, I saw a student spit gum into one of these letters, and I knew that the role of social justice had fallen on my shoulders," Murré said, rappelling down one side of the wall.
The Dance Studio has spoken out against the Murré Wall, saying that its location on the wrong side of the wall leaves them susceptible to attack from the larger Walla Walla community.
"It's just that if we're to move liberally and move all parts of our body and not be distracted by negligence and stretch out will to live and our boundary to dance and our selves," said Dancer Legwarm McDanceface before our reporter was too confused to write down anything else.
Despite complaints from McDanceface, Murré is excited to be done with the wall.
"It's just great to be safe again. It's great to see as far as Marcus House, so Walla Walla doesn't mar our skyline anymore. It's great to make Whitman great again," said Murré with a winning smile.