When you travel alone there is a definite fear that you'll be lonely. With just your thoughts as company in a strange, new city it's hard to imagine having a good time without someone to share it with. Isn't that what travel is all about? Experiencing and sharing in new cultures with other people? When my spring break itinerary fell through, I didn't want to compromise my original plans so I decided to find out if indeed this was true.
I started my spring break in London and Stockholm with two of my roommates. Both cities were cities I had not planned on ever going to prior to study abroad. When I got there, however, I was pleasantly surprised by what they both had to offer, and sharing in this surprise with my roommates was a definite bonding experience for us.
At the end of the week I left my roommates for my two-and-a-half day trip to Berlin. As I rode the bus from the Berlin Tegel airport, my stomach was full of nervous and excited butterflies. Berlin was a city I have wanted to go to for years, but beyond its history and everyone's praise of it, I wasn't sure what to expect. Was it safe? Would I like the city? How would I go to meals by myself? Was this all a huge mistake?
About half way into my first day, I knew I had not made a mistake.
Berlin is not a beautiful city by an stretch of the imagination. Almost completely ruined by World War II, the Soviets then built up East Berlin with cement blocks for buildings. But what it lacked for in aesthetics, Berlin made up for in everything. The city is full of art everywhere. Nearly everywhere I turned, there was street art, art festivals, art museums. There were young people everywhere you looked and the shops and dining establishments reflected that with vintage and thrift shops and hip international dining.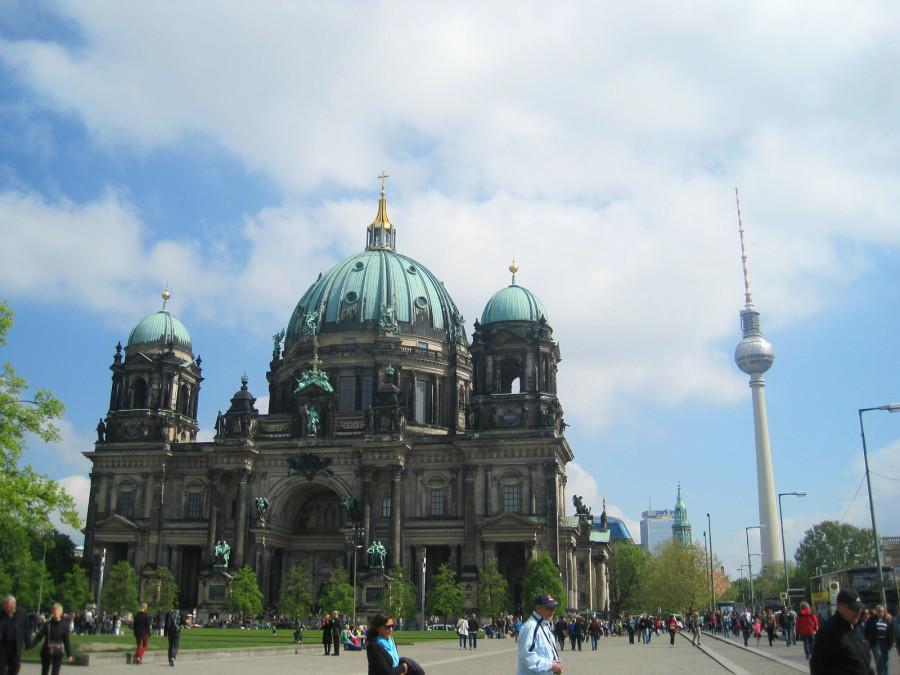 While I was in Berlin I noticed that everything sensory was elevated. I really paid attention to what I was reading in the indoor and outdoor museums because I wasn't worried about keeping up with someone. I sat down in the parks and observed the locals and felt immersed. I talked to my very international hostel roommates and learned about their cultures and customs. Even the food tasted better because I had nothing to do but concentrate on what I was eating.
Traveling alone to a foreign country was something that before this trip, I wasn't sure I could do. I was intimidated by thoughts of being lonely, being unsafe and fear of being in a new culture without someone there as a crutch. After spring break I learned that I can do it, and that I'm stronger and more independent than I give myself credit for. First stop Berlin, next stop: the world.