Before I studied abroad I never realized how much I like – and take for granted – the outdoors. I would never describe myself as an "outdoorsman," but parks, yards, hikes and just general "being outside" were an intrical part of my growing up. In college, I camp and backpack and you can find me on our quad the moment the weather gets nice. Nature has always been just a door opening away.
My easy access to the outdoors changed when I came to Vienna. Even though the Viennese pride themselves on being a more outdoorsy people, Vienna is a big city, and where I live specifically, the ratio of buildings to parks is not very even. There are parks and hiking trails, but each are a rather long subway ride away. I've found living in the city exhilarating, but the lack of parks exhausting. I'm also sure that reading "Wild" by Cheryl Strayed – a vividly described memoir about her hike on the Pacific Coast Trail – hasn't help any.
I'm not the only one feeling this way. A group of us (two from California, one from Oregon and one from Florida) lamented to each other how we were craving the outdoors. So this weekend the four of us, on a recommendation from my mom, traveled to Plitvice National Park in Croatia in the hopes that the par might just satisfy it.
The bus ride from Zagreb (our home base for the weekend) was the worst kind of tease. Croatia, as a country, is rich in wildlife and as we neared the park, we caught glimpses of waterfalls through the trees.. When we first entered the park, we were greeted by a sight out of a dream. Almost untouched by humans, the national park was filled with green trees and stunning bright blue lakes. We bought our tickets for the ferry ride across the lake and from the dock, you could see at least three waterfalls.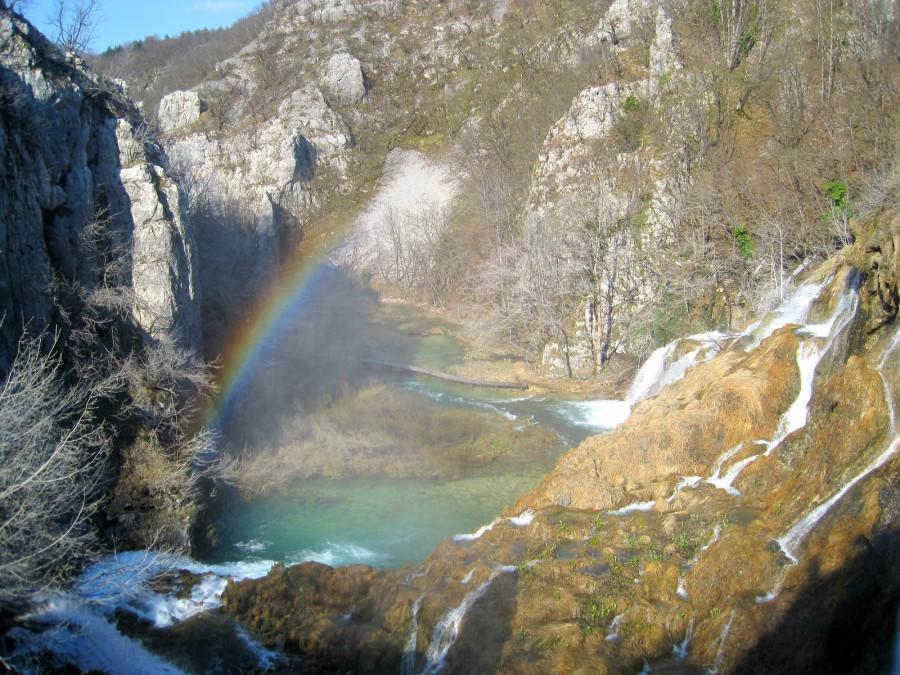 After our ferry ride across the lake, we hiked up to the top of the biggest waterfall and from there, we could see for miles. There have only been a few times where my breath was taken away, and the stunning views from the top was definitely one of them. When we hiked down the falls, we climbed through caves and took hiking trails of just little wooden platforms. Around every corner there was something new and beautiful to see. Being there felt like we had taken a big breath of fresh air (probably because we had). By the end of the day, all four of us wished we had just camped out there instead of returning home to Zagreb. And unlike my other weekend trips, I didn't feel like I was ready to leave Croatia.
Living away from an abundance of nature has helped me appreciate where I live in the United States. The Northwest values its parks and hiking trails, and as a community, it works hard to preserve the natural beauty of the region. Living here has made me realize how much I value those things too, and how important it is to find a place where the outdoors is easily accessible.