Swine flu hits Washington
Though an outbreak of swine flu in Washington State has not yet been confirmed, on the evening of Wednesday, April 29, the Washington State Department of Health announced the identification of six probable cases: three in Seattle, two in Snohomish County and one in nearby Spokane County. Whitman's administration is taking steps to ensure that students are safe in the event that Walla Walla County is affected.
Swine influenza, caused by the H1N1 virus, has now killed at least eight people in Mexico and the U.S. and sickened at least 148 people on four continents, according to the World Health Organization.   Hundreds more cases and over 100 deaths, largely in Mexico, are suspected but not confirmed.
More news about Swine Flu in the Northwest
"The college has a pandemic flu plan [that] puts into motion a series of meetings and decisions made by a team," said Associate to the President Jed Schwendiman at the time of publication.   As a result, Schwendiman said, the Health Center has purchased masks and hand sanitizer to prevent this or any other contagious disease in case the situation worsens.
Additionally, President Bridges and Dean of Students Chuck Cleveland issued a campus-wide statement on Sunday, April 26, alerting the Whitman community that the administration was actively monitoring the situation.
"We will continue to watch the situation, remain in contact with local public health officials, and take precautionary measures as needed," Bridges said in the statement.   "I will also communicate with you directly as additional information on the outbreak becomes available."
As for what students should do right now, the answer is the same as preventing more common strains of the flu:   wash hands, wash hands, wash hands.
"Wash your hands often with soap and water, especially after you cough or sneeze. Alcohol-based hands cleaners are also effective," instructs the Center for Disease Control. Other recommendations include covering your nose and mouth when sneezing and to "avoid touching your eyes, nose, or mouth."
However, if a student has flu-like symptoms, he or she should go to their health provider.
"Please contact your health care provider if you do experience any influenza-like symptoms," said Director of the Health Center Ellen Collette in a statement to students.
"If any individual shows signs of flu-like symptoms (fever or respiratory problems) and they know they have possibly been in contact with anyone from the infected states or Mexico, they should seek immediate medical attention," said Bridges.
Having a plan and communicating with students should help the college handle a potential infection.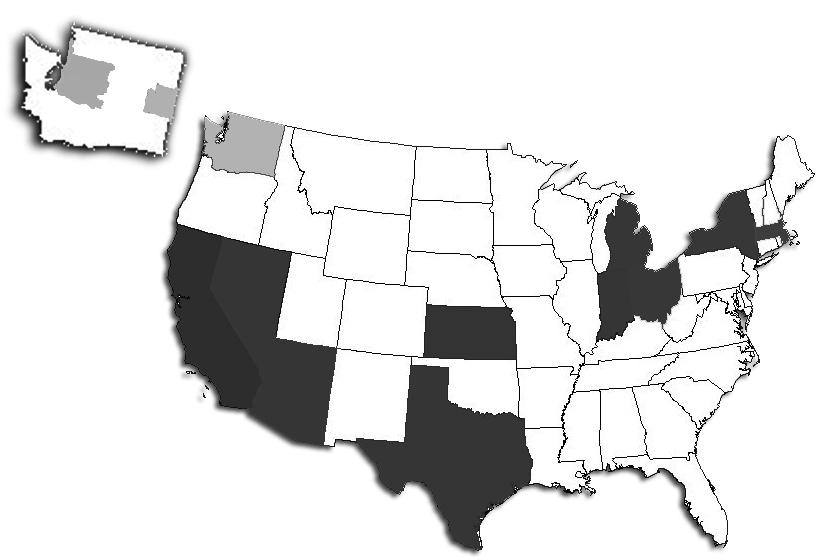 "I think the college has been very proactive and will take the necessary steps to help stop the spread of the disease if it becomes necessary to do that here," Schwendiman said.
 Meanwhile, no Whitman trips or activities have been cancelled yet.
"I know that professors Aaron Bobrow-Strain and Bob Carson have been contacted about their upcoming trips to Mexico and Canada, respectively," said Director of Communications Ruth Wardwell.   "I believe it's a wait-and-see status."
In regards to Whitman as a whole, Wardwell notes the difficulty in taking steps to remain safe without causing panic.
"One of the challenges is to be vigilant and prepared without causing alarm or panic," she said. "We hope individuals will take note of what's happening, follow recommendations and simply stay aware."
The same steps that are general guidelines for staying healthy should protect students and the community from a possible local outbreak of the swine flu.