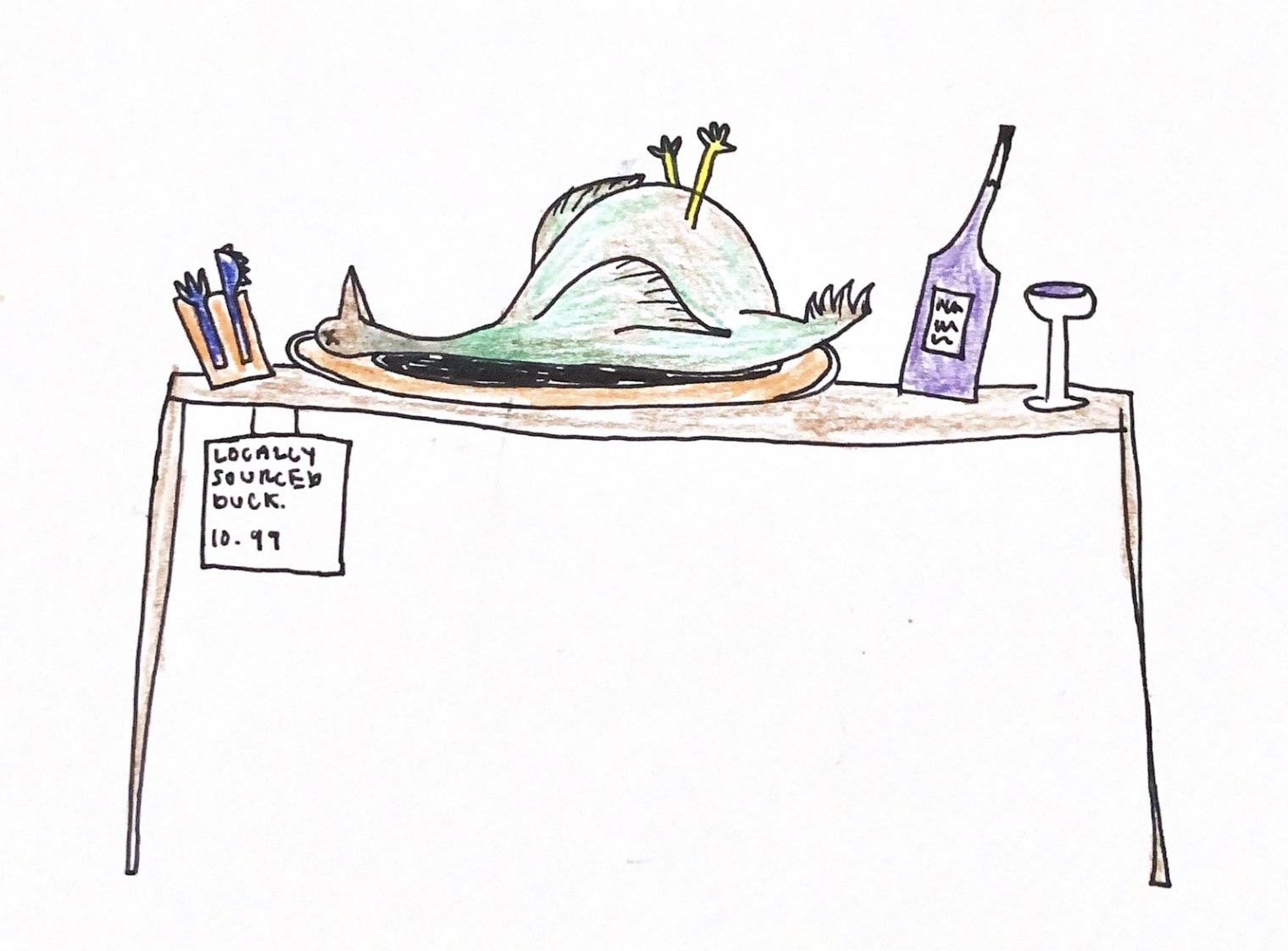 Last week, cryptic signs outside Cleve heralded a new local food sourcing program, promising "scintillating flavors," "dynamic nutrition upgrades" and "serious ethical quandaries in every bite." Questions were raised, guesses were hazarded, suspense was dubbed lethal and answers remained out of reach. Now, the wait is over, with sources confirming that all previous poultry has been replaced with duck meat harvested right on campus.
Student opinions are mixed. "Let me start by saying, I hate the ducks," asserts one interviewee. "They're arrogant and preposterous, and every last one is my sworn enemy. Normally, I'd be thrilled to gorge myself on them, but I've been secretly sowing the grass with microplastics for months to bring them down from the inside." Genuine sadness filled this interviewee's eyes. "I never anticipated this."
Another interviewee attempted to convince The Wire that the menu update was single-handedly preventing a waterfowl uprising: "They were getting louder, bolder. Their schemingness was palpable. Somehow, they even bribed several of my friends to tell me I was paranoid." The interviewee shook their head at their friends' lack of integrity before continuing, "This is the perfect way to stop them. The ones left alive will be far too fearful to make any big moves." Following this interview, the student sent The Wire a thick manila envelope labeled "DUCK CONSPIRACY MANIFESTO – FOR HUMAN EYES ONLY," which we are still too scared to open.
A third student was less favorable to the move. "Every morning, the same mallard flies up to my windowsill and quacks his little duck lungs out until I wake up. It was annoying at first, but over time it became a fun ritual between us. I even named him Al – short for Alarm Clock. Now, if I ever wake up to silence, I'll know my personal aquatic rooster is somebody's lunch. I can't live with that. I'll have to smuggle Al into my room, res hall rules be damned."
This may not be the last step Cleve takes toward locavorism, with rumors circulating of a possible addition of squirrel burgers to the grill menu. While students polled were largely adamant that they'd never order such a thing, many reconsidered after being told that the rodent-based sliders would only cost half as much as current offerings.
Ducks have refused to comment on the situation, honking and flapping away when Wire reporters run at them swinging microphones. Clearly, the birds are deeply prejudiced against the institution of the free press, the backbone of uncorrupt democracy. Maybe this is what they deserve.