Best ways to indicate wealth for spring break
Grace Canny, definitely not compensating for anything
March 2, 2023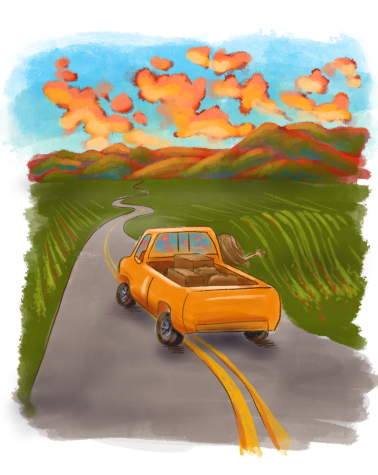 So you're wondering how best to display your upper-middle class wealth over spring break? Here are three ways that you can get everyone thinking you are really cool –  like so awesome – they definitely all want to be your friend.

Go to New York City (The Big Apple). This is a solid, yet subtle, flex on the Seattlites and Californians at this school. They don't know anything about New York City because it is very far away from them. This location also highlights how esoteric and cultured you are, which is a lot because you're going to New York City. For your Instagram, you should take pictures of good bagels, art museums, clubs stuffed like sardines and maybe Central Park. Quick tip: DO NOT go to the Empire State Building. DO go to the Met steps like Blair and Serena. 

Have an ecotourist adventure. This is a really great option because it's open to interpretation, and almost anything you choose will be problematic in some way! You can highlight how extreme of sports you are into, which is something that will get you a lot of praise. I also like this option because it makes for really fantastic Instagram pictures (hopefully). Plus, you get double points if you leave the country with nothing more than a backpack and an overflowing bank account!

Classy Cali Trip. This will surely strike fear into the hearts of your competitors. Nothing is more classic, more understated, than a roadtrip to California with your friends. To make you stand out from the crowd, I want you to plan a different trip. I'm talking Chico; I'm talking Bakersfield, Modesto, Fresno or Sacramento (Ladybird!). I want you off the beaten path. People will be asking themselves, 'Where are they?!' after you post on Instagram like you're a Kardashian, but you'll just be traveling through Central California or some Northern rural town that refuses vaccinations. 
Or, you could stay in Walla Walla for spring break because all the coolest, hottest girls stay in Walla Walla for spring break.