Spring break in Walla Walla
Over spring break, most Whitties dispersed to places near and far, getting to experience a change in scenery during their time off. However, several students stayed in Walla Walla over break for varying reasons.
With flights out of Walla Walla being expensive, senior rhetoric major Caitlin Barnes was deep into her thesis and decided it would make the most sense to stay in Walla Walla this year — a spring break first for her.
"I live in California, and if I had the chance I would've loved to go home. As a senior, it was an opportunity to work on my thesis without having other classes or homework to worry about," Barnes said. "On a typical day, I would sleep in, work on my thesis, go on a walk and then it would be Twilight time."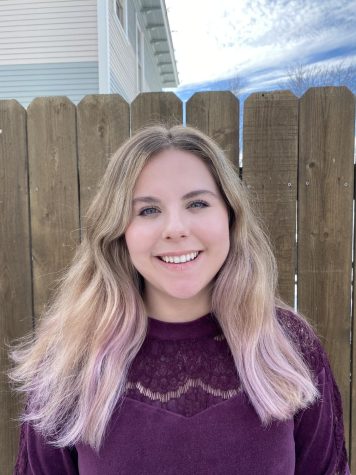 Barnes and her friend rewatched the entire Twilight Saga over break, and they enjoyed this nightly ritual immensely. They regularly frequented the Colville Street Patisserie for their thesis work sessions and tried something new by taking a snowboarding lesson at Bluewood. Barnes appreciated having time to relax and recalibrate in the midst of a rigorous semester. Though she reporting having slight FOMO while scrolling through peers' vacation photos, she was happy to be in Walla Walla.
"It was a good balance of self-care, work and fun," Barnes said.
While Barnes left her comfort zone by trying a new sport, sophomore Aneel Al Fatayri tried something new with an impromptu dip into Bennington Lake after jogging there.
"It was fun, but it wasn't really warm enough that I could comfortably jog back. I kind of regretted it, but looking back now, it's a good memory," Al Fatayri said.
Al Fatayri stayed on campus over break because he's from Lebanon, so traveling home is a long, time-consuming endeavor that costs a lot of money for not a lot of time at home.
His average day consisted of waking up at 10 a.m., talking on the phone with his family for three to four hours, spending two hours at the gym in the afternoon, coming home, cooking dinner and ending his night with some TV. Two things he discussed getting into this break were the Netflix show Outer Banks and his homemade post-gym meals. 
"This time around, I feel like I spent more time enjoying cooking and spending time in the kitchen, whereas freshman year spring break I was doing more microwaveable food, which I didn't really enjoy," Al Fatayri said. "This break, I really improved my cooking skills. [Dinner] would mostly consist of pasta and either steak with red sauce or other stuff."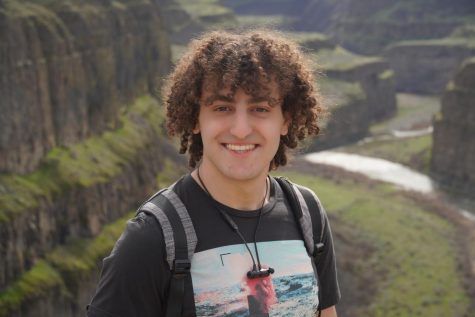 When Al Fatayri wasn't in the kitchen or at the gym, he was usually outside taking advantage of the nice weather, whether that was with a run or a swim. He appreciated how sunny and warm it was compared to this time last year. 
Sophomore Emmanuel Sakala also got outdoors during his time off.
"I stayed because I had a class; it was the wilderness first responder course. After, I just decided to stay and not leave Walla Walla. This was my second time staying over the spring break. This was very different from last year because I had stuff to do this time," Sakala said.
While Sakala enjoyed his class and time spent in nature, at the gym and with his friends, he longed for the routine that he has when school is in session.
"I think it's generally harder to be productive over break, especially when it comes to academic work. I like to work on a schedule," Sakala said. 
Al Fatayri felt the same way, citing the lack of routine as his least favorite thing about spring break. Barnes, on the other hand, appreciated all of the downtime. 
"I definitely had a lot of time to slow down, but I needed it, so it wasn't boring," Barnes said. "My favorite part about staying was being able to do what I wanted to do in Walla Walla with my free time. I had time to chill and be here without being stressed."
Barnes would highly recommend a Walla Walla staycation for any senior working on their thesis. It may not be as glamorous as a Cabo resort stay or picturesque as a backpacking trip, but spending spring break in Walla Walla offers the opportunity to focus on whatever you would like, whether that's self-care, schoolwork or rejuvenation through binging Twilight and Outer Banks.