Whitman's Percussion Ensemble Revival
The first Whitman Percussion Ensemble concert in 11 years took place on Sunday, April 15 at Chism Recital Hall. There has not been a percussion ensemble on campus for more than a decade, and a renewed interest in percussion among Whitman students has pushed for the re-formation of the group that now consists of eight musicians.
The student director of the ensemble, junior Nathan Krebs, explained the history of the group.
"Whitman had percussion ensembles in the past," Krebs said. "This is the first time they're back in the music building in 11 years. The last one was in 2007."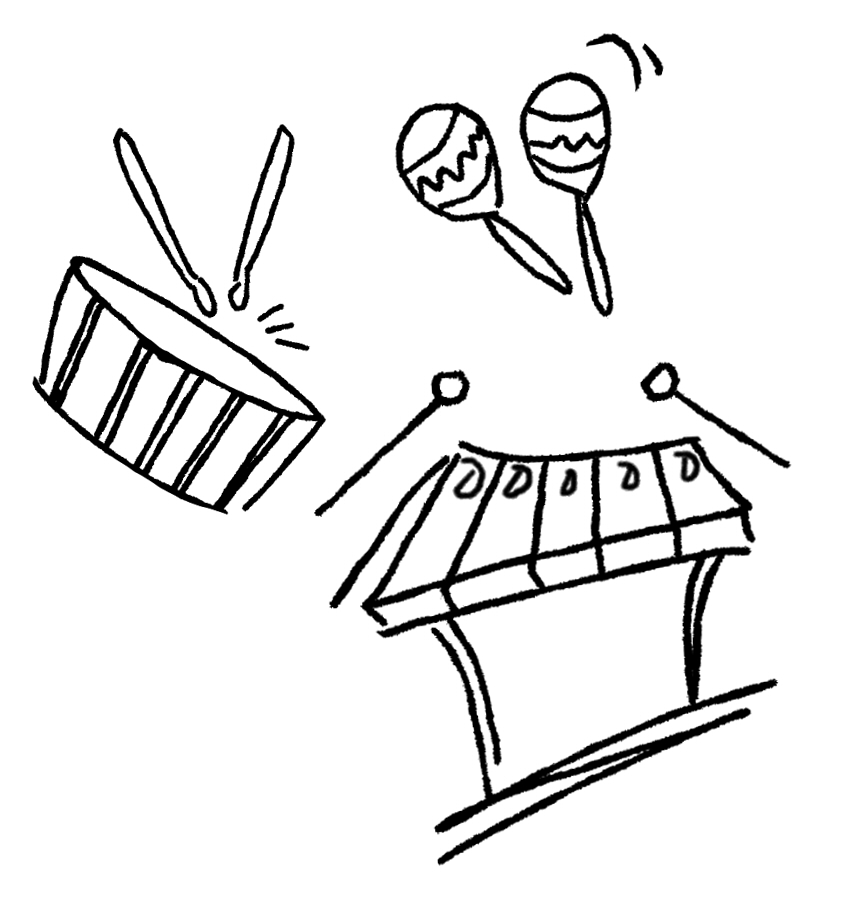 Krebs also spoke about what he believes the ensemble brings to campus that other groups might not offer.
"I think we're, in a lot of ways, a spontaneous group," Krebs said. "We might do things that take our performers out of their comfort zones, and I think that leads to a lot of exciting possibilities. We played using cups, brooms – we had performers playing on the heads of other performers wearing Nike helmets – it's funny. We loved it, the crowd loved it, and it's just a whole lot of fun."
A member of the ensemble, senior Nicki Day-Lucore, feels that the percussion ensemble fit well in the Whitman music performance scene.
"I think it's just really fun, and interesting, and different," Day-Lucore said. "It's definitely nice to have, and nice to have it back after all this time."
As the ensemble is fairly new, in that there has not been a percussion ensemble on campus in over a decade, there are still elements that can be improved.
"We didn't start performing until this semester, and normally it's a year-long thing with one performance," Day-Lucore said. "So firstly [an ideal performance] would be longer. So we would have more songs, especially the songs we wrote  –the ones we improved – would be longer."
The element of improvisation is important to the performance of the ensemble. More than anything, though, the group aims to have fun in making music both for themselves and for the audience. First-year Koby Haigerty, a percussionist in the ensemble, spoke to this aspect.
"It's a little more happy go lucky than a lot of the other ensembles on campus," Haigerty said. "So there are goofs and gags and what have you. We have a piece called 'Brooms' where we each have a broom and we're making music with those things. It's almost more performance than it is technical music, although there definitely is a lot of that as well."