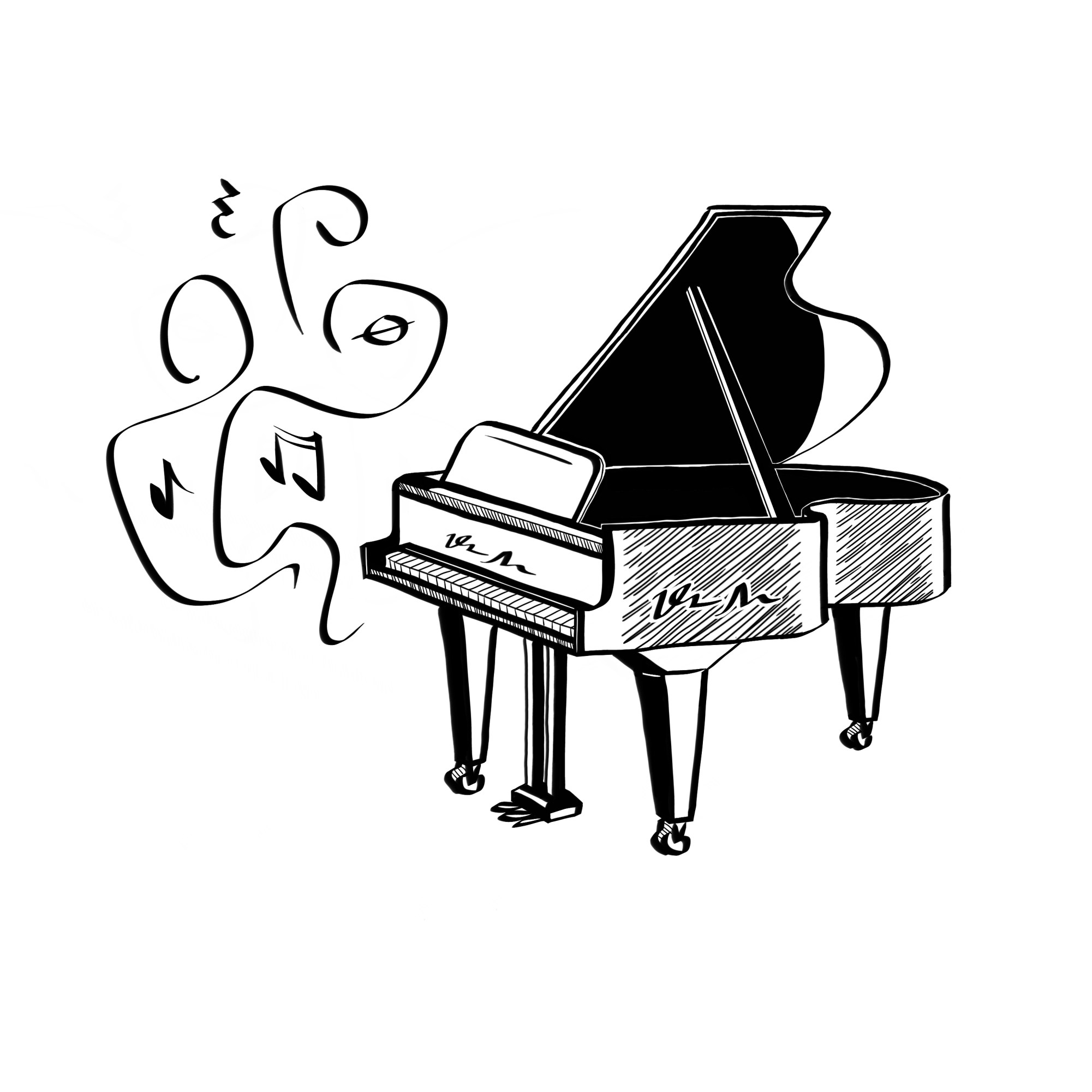 Silence. As stage lights glimmer within Chism Recital Hall, Boris Berman enters from stage right and the audience applauds. It's Friday the 13th and campus is alive with the excitement of a visiting musician here to perform and teach Whitman students. 
Visiting Assistant Professor of Music and Director of Piano Tom Hicks explained Berman's renown with a twinkle in his eye. Berman taught Hicks during the completion of his master's program at Yale, and his visit to Whitman College has struck up a buzz on campus. Berman's presence on Friday was exciting and meaningful to those who appreciate piano.
"Boris Berman, as one of the foremost pianists alive today, is perhaps one of the most impressive artists who has ever come to Whitman, so I think everyone in the music department and hopefully the wider campus is looking forward to the unique opportunity to hear such an artist here on Whitman's campus in Walla Walla," Hicks said.
Hicks also mentioned growing interest in learning or improving skills with the piano. 
"The hope is that it's not only beneficial to those three students playing for him, or even other pianists, but all the musicians and even broader than that, everyone on campus, when someone like this is visiting," Hicks said.
Berman's time on campus, during which he performed in a recital and instructed a master class for three declared piano majors — Ella Yuen, Linnea Gatmon-Sandrock and Irene Tsai — was enjoyed by students and faculty. Yuen echoed Hicks' statement about Berman's significance.
"He is a very renowned pianist, and I would argue one of the most high profile and famous pianists that I've ever gotten the opportunity to even watch. So, it was definitely crazy that I was getting the opportunity to, like, actually learn from him," Yuen said.
For students like Yuen who engage with the college's music department, the opportunity to learn from Berman was at the forefront of both his performance and masterclass. However, it's not just his notoriety that made the opportunity to work with him a hook for students. 
"I knew a bit about his credentials, and more just what an amazing teacher he is — I mean, a performer as well – but mostly how qualified he is as a teacher and how good he is at conveying ideas about music, which was a bit intimidating but also exciting," Gatmon-Sandrock said.
Regardless of prior knowledge about his performances, students appreciated Berman as an objective teacher, a sentiment which represents the campus learning community as ever-curious. For Yuen and Gatmon-Sandrock, the experience of working in the masterclass with Berman included months of preparation. Yuen explained that this included extra study — learning the history and context in which the piece was written and the mindset the composer had when writing.
"I feel like there is kind of an important aspect of, like, looking into the history of the piece and a lot of the context, because while the context doesn't necessarily guarantee [understanding], you can't really know what the composer wanted or what the composer was feeling at the time necessarily," Yuen said. "But if there are major life events in the background of the piece, you can use that to kind of shape your interpretation and how you should play it."
For both of these performers, studying helped them achieve a nuanced performance. 
"[Berman] gives a look into things you might not have noticed, or how the composer might have been thinking about this instead of just what you're thinking about when you're reading the music," Gatmon-Sandrock said. "He sort of gives you that perspective and then gives you several options. He is very particular about not telling us what to do, but [telling us to] let our individuality as a musician come out."
For the two pianists, Berman's instruction is valuable because of the criticism and style he had to offer. Both agreed that the value of his instruction laid in his critiques. 
"I think that it's a lot more high stakes and a little bit more high pressure to, like, be able to really think through those criticisms and apply them. I personally really enjoy it because I think that that really pushes you to think through everything and try really hard to focus on your lesson," Yuen said. 
With increasing interest in piano on campus, Berman's presence at Whitman last Friday presented students with opportunity and excitement for the growing music program.