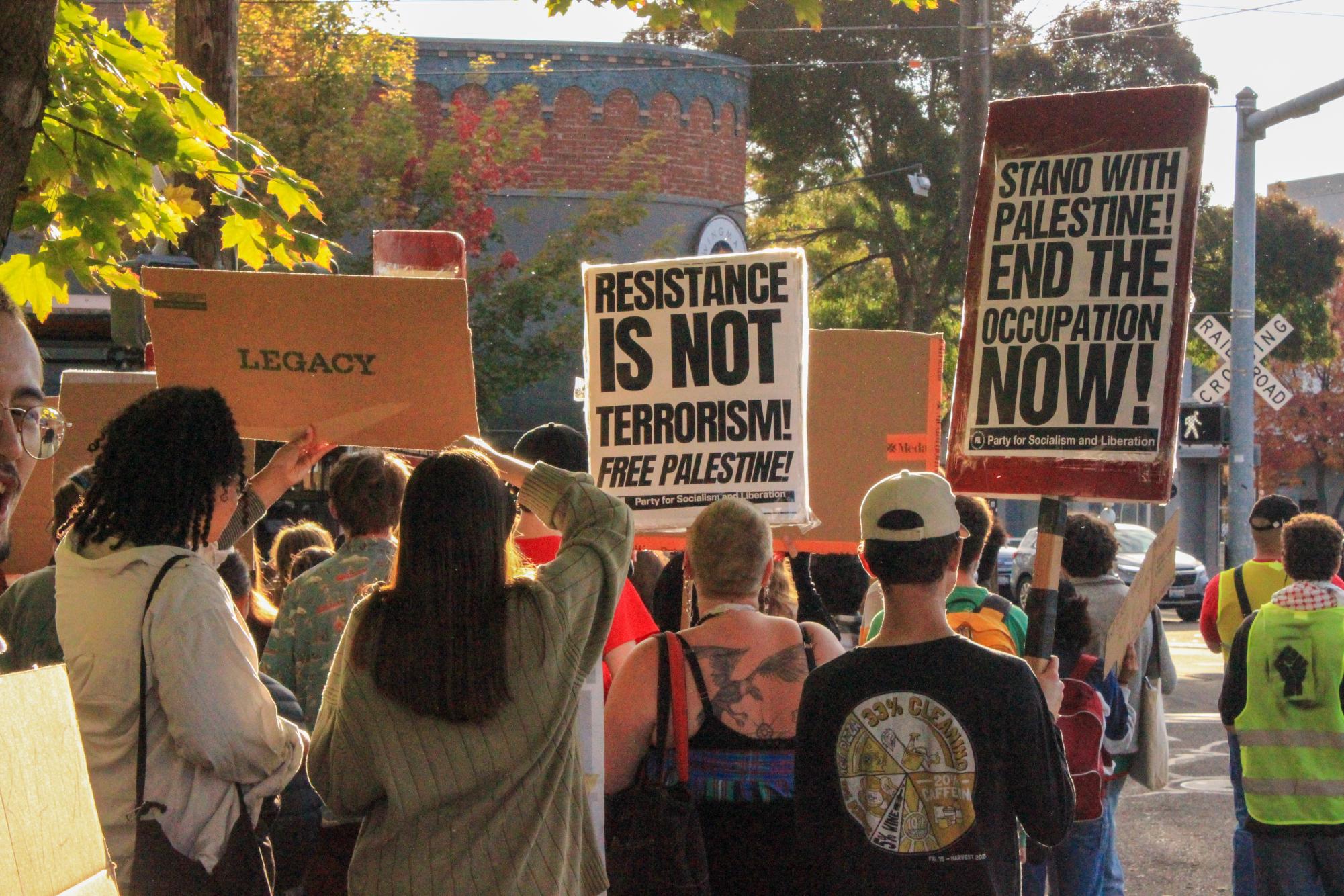 On Saturday, Oct. 7, Hamas, a Palestinian militant group, launched an unprecedented attack on Israel, prompting a formal Israeli declaration of war against the group. Thousands of Palestinians and Israelis have lost their lives as the situation continues to progress.
In response to the attack, Israel cut off the electrical and power supply in Gaza, the Palestinian enclave that borders Israel and Egypt and houses around 2.1 million people, as part of what the Israeli government is calling a "complete siege." Hamas has claimed to have taken up to 150 hostages. The armed faction of the militant group announced on Monday that it would commence the execution of civilian hostages, publicly broadcasting the act, should Israel attack individuals in Gaza without prior notice.
The Palestinian-Israeli conflict began with the 1917 Balfour Declaration, supporting a Jewish national home in Palestine. The subsequent British Mandate facilitated increased Jewish immigration, escalating tensions. The UN's 1947 partition plan precipitated the 1948 Arab-Israeli War (the War of Independence for Israelis, or the Nakba for Palestinians). The conclusion of the war in 1949 led to the apprehension of 78 percent of historic Palestine by the Zionist movement and the displacement of around 750,000 Palestinians. 
This catalyzed decades of strife, wars, and uprisings, with pivotal yet unsuccessful peace attempts like the Oslo Accords. Central issues include Palestinian refugees' future, Jewish settlers' status and Jerusalem's governance, perpetuating the deep-seated conflict.
B'Tselem, the Israeli Information Center for Human Rights in the Occupied Territories founded in 1989, is a non-partisan, independent organization that works to promote a future of human rights, equality and liberty, for Palestinians and Jews alike. Their website reads:
"The essence of the apartheid regime in place between the Jordan River and the Mediterranean Sea is to promote and perpetuate the supremacy of one group over another. B'Tselem works to change this reality, recognizing that this is the only way to realize a future in which human rights, liberty, and equality are guaranteed to all human beings living here, Palestinians and Jews alike."
Human rights organizations have claimed that Israel functions as an "apartheid regime" and has committed crimes of apartheid.
International organizations such as Amnesty International and Human Rights Watch released comprehensive reports in 2022 and 2021 respectively detailing the foundations of their assertions. In 2020, Israeli organization Yesh Din published a legal opinion and B'Tselem in 2021 published a position paper arguing similar positions to that of the international human rights organizations. 
Concerning the actions of Hamas on Oct. 7, B'Tselem released a press statement condemning the attack stating 
"Intentional attacks on civilians are prohibited and unacceptable. There is no justification for such crimes, whether they are committed as part of a struggle for freedom from oppression or cited as part of a war against terror. Abandoning the basic moral principle that all human beings were created equal ("b'tselem elohim") is a loss of humanity," B'Tselem said.
The leaders of France, Germany, Italy, the United Kingdom and the United States released a joint statement on Oct. 9 decrying the actions of Hamas and showing full support for Israel.
"[We] express our steadfast and united support to the State of Israel, and our unequivocal condemnation of Hamas and its appalling acts of terrorism," the statement read. "All of us recognize the legitimate aspirations of the Palestinian people, and support equal measures of justice and freedom for Israelis and Palestinians alike. But make no mistake: Hamas does not represent those aspirations… "
On Oct. 15, a letter was emailed to the Whitman community with a statement by Jewish faculty about the events from Oct. 7 to that Sunday. It addressed the Hamas attack, condemning its actions and emphasizing that Jewish students have a community of support on campus. 
"We see our Jewish students who have gone underground, who have fled campus and who feel frozen and abandoned. And what has been remarkable to us this entire painful and catastrophic week is the reverberating silence about our pain, about Jewish pain. The vast majority of members of the Whitman community have said nothing to us. While Jews on this campus have grown accustomed to a subtle but pervasive antisemitism, the failure to condemn Hamas publicly and the ongoing public justifications of Hamas's actions have generated not simply a hostile work and learning environment but an unlivable one," read the letter.
Senior Lecturer of Philosophy and General Studies and signatory of the letter, Mitch Clearfield, explained what prompted this particular statement. 
"I think what motivated us was a combination of our own feelings that the Whitman community was not addressing the aspects that we wanted to highlight. That recognition of the moral value of the people that have been killed or kidnapped so our own feeling that had been left out of the conversations so far … that we knew of the Jewish students that we know of, which is certainly not all Jewish students by any stretch, but that we knew of students who were experiencing a similar kind of feeling that, people that we care about, either individually or that we identify with, culturally or religiously that their significance was not being recognized," Clearfield said. 
On the Whitman campus, the club Students for Justice in Palestine (SJP) held a teach-in on Oct. 11 and a rally on Oct. 12 that traveled from Penrose Library to Walawála Plaza to show solidarity with Palestine. 
Senior Palestinian international student and SJP president Feras Natsheh described his perspective on the current situation. 
"Whatever I say always comes in biased as being Palestinian. But I think, as a Palestinian, you grow up, learning about, like, learning liberation and freedom or what it's like to be free. You hear about it in songs, in poems and novels and books, you learn about it in school. It's in the national anthem. And it's always been intangible. It's always been abstract. We've always known that one day we will taste like, what it feels like, for once to not be the absolute victim, and never once did we question how that would be perceived or how that would feel. I support the right of Palestinians to resist," said Natsheh.
Natsheh also addressed the events of Oct. 7.
"The events of Oct. 7, and events we're seeing right now, are not just an impulsive act, they are not a terrorist act, they are not an out-of-the-blue act. They're simply just a response to years and years of suppression, years of occupation, years and years of dehumanization, of apartheid of sort of colonialism, of every form of discrimination and injustice … [in reference to the Oct. 7 attacks] the killing of children, the elderly, the killing of pregnant women, all those claims if they are true, I condemn them," Natsheh said.
Junior Owen Jakel, a member of SJP expressed similar sentiments showing support for Palestinian resistance and condemning the violent acts that have been committed on Oct. 7. He called out individuals within the Palestinian resistance movement who have been publicly antisemitic as non-representative of the movement's beliefs. 
"There's always going to be within the resistance, within a social movement, individuals who are making decisions that go against the kind of idea or tactics of most people engaging in that resistance. I think that includes things happening in Palestine. It also includes protests happening in the United States, people holding up swastikas that the protests would not stand with," Jakel said. "It's oftentimes an infiltration to actually make sour protests and make it look bad and root Palestinian resistance in anti-Semitism, which is just not the case."
Jakel and Natsheh advocate for informed dialogue on the Israel-Palestine issue through faculty presentations, film screenings and resource documents, enhancing understanding within the student community. They acknowledge social media's role, and that despite potential misinformation risks, it has the ability to present uncensored viewpoints on the conflict and spread awareness to those who may not know about the plight of Israelis and Palestinians.
Cushing Eells Professor of Philosophy and Literature and Professor of Indigeneity, Race, and Ethnicity Studies Zahi Zalloua discussed the main thesis of his most recent book Solidarity and the Palestinian Cause: Indigeneity, Blackness, and the Promise of Universality. The book draws on critical Indigenous and Black studies establishing the Palestinian cause as related to other global justice movements. 
"Thinking about indigeneity, thinking about Blackness helped me conceptualize a voice, a position for Palestinians, that is not about identity politics, like 'my cause matters.' No, the cause of Palestinians matters because it has to engage the causes of others. So this is the promise of universality that I'm not settling for a defense of Palestinian identity, divorced from these other global struggles," Zalloua said.
Zalloua also discussed the necessity for Israel to undergo a decolonization process for true Israeli-Palestinian peace. He critiques the current one-state reality as supremacist and unbalanced. Advocating for a bi-national state where all votes are equal, he challenges the narrative that focuses solely on Hamas's violence without addressing violent settlers, calling for consistent criticism regarding aggression on all sides. The context is a discussion on achieving long-term peace, emphasizing fairness and mutual recognition in Israeli-Palestinian coexistence.
"Can you have peace between Israelis and Palestinians if there is no decolonization of the lands? And I think I would say no, and I'm not alone in saying no. Israel has to undertake a radical decolonizing project, if it's going to establish peace with the Palestinians, and the Palestinians also have to embrace a vision of coexistence with the Israelis," Zalloua says. "Edward Said, a thinker that also plays a huge role in my life, talks about bi-nationalism, but it's a bi-nationalism [that is] not just the current model which is basically what we have currently as a one-state solution, but it's a supremacist one. We want one where each vote counts. So if we can talk about that, that would be the desired outcome. But right now you have to, I mean, you know, people love to talk about how Hamas is vicious, but look at the settlers and the burning houses. I mean, this is the obscene underside of Israeli politics … So until you reckon with that … just be consistent, right? … So, be fair in your criticism."