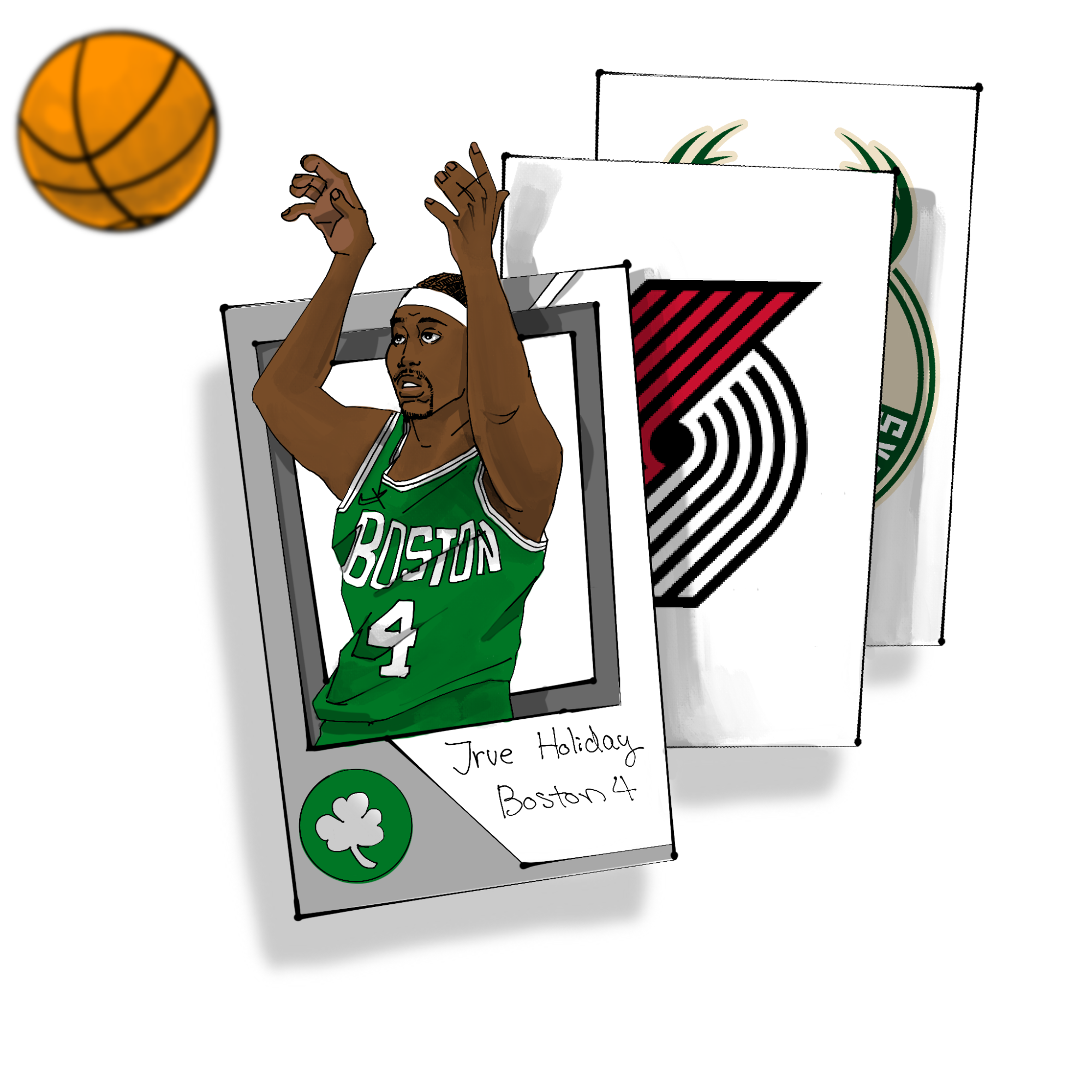 Trades are one of the most entertaining parts of American sports. There is no greater feeling than being a fan when your team goes all in on a huge trade to bring in a top 25 player in the league, instantly putting your team in a good spot for contention. However, trades can't occur without sending something in return, and ultimately that price is quite high.
In the NBA, NFL and NHL, teams are allowed to use their future draft picks as assets in order to push trades over the line, giving a future player in return for a current one. This is all fine and dandy, because these players have yet to enter the league, buy a home, get settled into the culture of a city or connect with the players around them. However, the players that get involved in trades have to kiss all of their life goodbye often without their choosing. This is what happened to point guard Jrue Holiday (formerly) of the Milwaukee Bucks. 
Jrue Holiday had played with the Bucks for three years, which is a short amount of time, but he began to love it in Milwaukee; he said in an interview with Jim Owczarski of the Milwaukee Journal Sentinel "I'm a Buck for life" and "I don't want to play for any other team." 
Despite his clear desire to continue to be a part of the franchise until the time he retired, the Bucks front office put together a trade package for Damian Lillard, a disgruntled star who had requested a trade from the Portland Trailblazers. The day after Holiday had stressed that his heart was in Milwaukee, he was traded away to Portland for a brand new shiny toy. 
If one trade is tough on the mind, then Holiday must be in a really tough place mentally after he was traded a for a second time, this time by the Trailblazers just three days later, sending him to the Boston Celtics. Even before he arrived in Portland, it was clear the Trailblazers were going to trade Holiday as they stressed they did not want any more guards for a few months. The Trailblazers looked at Holiday as strictly an asset rather than a player, or even a person.
In many different sports, there are plenty of stories of players being traded or sold from a team that they were incredibly attached to, even players crying when they say goodbye to their former teams. Derrick Rose, after becoming the youngest MVP in NBA history with his hometown Chicago Bulls, dealt with many, many knee injuries and became a shadow of his former self. Given his lower output on the court, Chicago traded him away to the New York Knicks, resulting in a notorious clip of him crying at the news.
These trades incredibly affect the livelihood of the players involved, forcing them to move, sometimes across the country, to chase their job opportunity. Most players do not get a choice in where they go (Bradley Beal is the only ever player with a trade exception), forcing them to move to a space entirely out of their decision. Not only are the players relocated, but so are their families, including young children who are sent across the country, forced to make new friends and attend different schools.
We can often forget that these leagues and organizations are genuinely run as a business in the entertainment industry. General managers and owners are willing to go in for and trade away players in exchange for jersey sales and new fans, and they are absolutely doing whatever it takes in order to win a championship because, at the end of the day, money talks. 
In an entertainment-oriented professional sports industry, players simply become assets. If a player is not adding something to the organization on the field/court, bringing in fans due to their name or having some other positive effect on the team, they instantly become dispensable. No longer do we look at these people as simply humans like you or I, but instead they become something entirely different. 
As fans, we must recognize that these players are, in fact, people with lives outside of the sport which they play, and that they do it for a job and as an obligation. Although trades may be a good thing for parity in the leagues, their commonality and normalization is not a good thing for the players.