Inaugural Sex Week promotes pleasure
Through the combined efforts of Green Dot and the Sexual Health Advocacy Group (SHAG), Whitman hosted its first Sex Week, starting on Feb. 24.
As early as first-year orientation, Whitman students receive education from Green Dot about consent and healthy relationships. Until now, pleasure has not played a large role in the campus-wide conversations surrounding safe sex. SHAG was founded around a year ago, but prior there was no sexual education group on campus addressing these issues. 
Members of both groups desired more sex-positive programming for all ages at Whitman.
Madison Botzet, co-founder of SHAG, collaborated with junior Siri Danielson and sophomore Nell Falvey of Green Dot to create a week of programming that emphasizes the important role that pleasure should play in conversations about sex. 
Botzet recognizes that the shared goals of Green Dot and SHAG surrounding safe, positive sex make for an easy partnership.
"SHAG and Green Dot are a really perfect collaboration because they're advocating for consent and healthy relationships, and we're advocating for educating people to know about their bodies and to be informed about what they're saying yes to — also to know themselves so that they can go into a conversation and say 'this is what I want,'" Botzet said.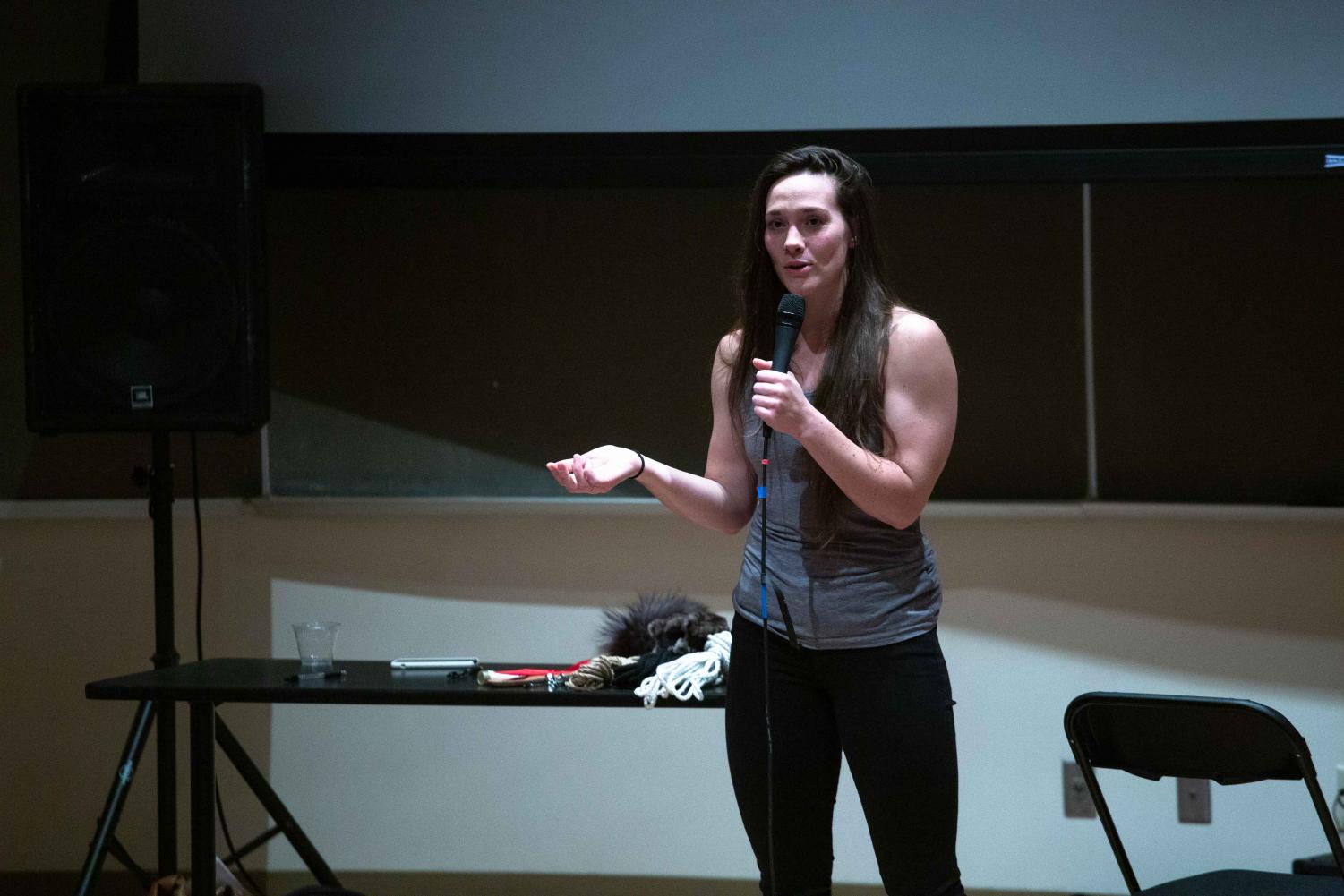 Falvey hopes that the week of events will help open the dialogue around sex and pleasure amongst students. 
"I think a lot of times something is good or bad, you got consent or you didn't, without really thinking about how you can get consent and it can still be bad sex and not fulfilling for the parties involved," Falvey said. "So we wanted to bring that nuance into it."
Sex Week started off with a screening of the TV show "Sex Education" on Monday, a popular Netflix show which follows the fictional story of British teen Otis Milburn. Milburn, played by Asa Butterfield, is a socially awkward teen navigating high school whose mother is a well-known sex therapist. Other Sex Week events include a craft night (condom collages and genital cookie decorating) on Wednesday and workshops on the topics of orgasms and BDSM on Tuesday. These workshops were led by guest educator Gretchen Leigh, a sex educator from the Portland store SheBop. Leigh worked with Botzet to help tailor the workshops to focus on information that would be interesting and relevant to Whitman students. 
Thursday, Feb 27 at 7 p.m. in Reid GO2, Susanne Beechey, Associate Professor of Politics, will lead a discussion about the history of policy surrounding sexual education in the United States. Beechey is currently researching and writing a book about the federal policy that shapes sex education curriculum, focusing on fluctuations in curricula as federal policy has shifted. From abstinence-only, to "comprehensive" sex ed, to the evidence-based programs of the Obama era, Beechey finds that there is a general lack of equity and positivity in federally-funded sex-ed programs. 
In her talk this Thursday, Beechey hopes to share what she has found as well as hear from students about what their experiences with sex education in schools has looked like. 
"The idea is for me to impart a little bit about my research, but then open it up for discussion for students to share what their experiences have been in formal sex ed contexts in the US," Beechey said. "What I'm hoping to do is help people see how behind-the-scenes policy stuff may have informed what was or was not talked about in their high schools — also to give students an opportunity to think in a collective but critical way about 'what were my experiences in school-based sex ed?' Some of our students at Whitman had none, and that's not uncommon in the US. Some had what they found to be really inclusive and affirming programs, and then there's a lot in between."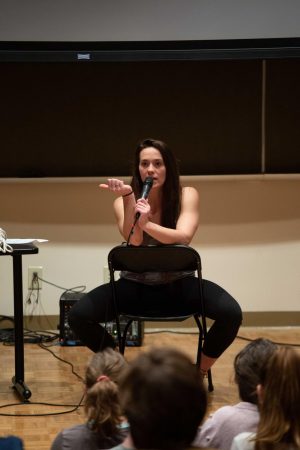 The mix of educational, creative and social aspects of Sex Week has the potential to appeal to a broad array of Whitman students. Danielson hopes that Sex Week creates more comfort and positivity for students when talking about sex and consent. 
"I think that there's been a pretty large absence of positive programming surrounding sex on campus. My hope is that Sex Week will contribute a new way to think and talk about sex on campus more openly and comfortably," Danielson said in an email to the Wire. "Hopefully this can also remove some of the anxiety or fear that is often produced through conversations related to violence and prevention. While those kinds of conversations are absolutely necessary at Whitman and on college campuses more broadly, I also think it's important to take the opportunity to acknowledge that sex is something that we can and should enjoy and celebrate too."
The final event of Sex Week, "Reid Takeover," will take place in Reid Campus Center on Friday, Feb. 28, starting at 8 p.m., the night will include performances by Schwa and Varsity Nordic.