Elissa Brown: taking on campus sustainability
After former Campus Sustainability Coordinator Brandon Bishop's departure last year, Whitman welcomed its third-ever campus sustainability coordinator in April of 2019 with the arrival of Elissa Brown. She holds the only full-time sustainability position at Whitman.
The campus sustainability coordinator position was instated at Whitman relatively recently after a period of student advocacy for the position from Associated Students of Whitman College (ASWC). In 2013, after a statement of support from the President's Sustainability Advisory Committee (PSAC), the position was created and Tristan Sewell was hired for the 2013-14 academic year. Sewell remained at Whitman until 2016, followed by Brandon Bishop who worked at Whitman until 2019.
After two years spent working in central Minnesota as the sustainability coordinator at the College of St. Benedict, Brown is excited to continue the work started by the first two sustainability coordinators at Whitman. 
"I feel like this is a really exciting time for sustainability at Whitman. We're facing a lot of challenges in the world at large, and those challenges I think are also manifesting themselves as opportunities, particularly at Whitman," Brown said. "The engagement from the student body, the passion that a lot of students here have, is particularly inspiring to me as well."
The reach of the sustainability office is broad, and Brown works with a wide breadth of student groups on campus including ASWC Sustainability, Campus Climate Coalition (CCC), the Sunrise Movement and the residents of the Outhouse to name a few. This past weekend, Brown participated in the ASWC sustainability retreat at the Johnston Wilderness Campus where members of these various student groups gathered to share ideas and collaborate on sustainability priorities at Whitman for the coming year.  
Some of Brown's goals for the year include updating Whitman's Sustainability Tracking Assessment and Reporting System (STAR), which will allow better comparisons to peer schools, and continuing to make progress on fulfilling the President's Climate Leadership Carbon Commitment which was signed earlier this year by President Murray. Brown explained that Whitman has already been committed to this work since 2013 with the adoption of the Climate Action Plan. An example of one of the projects that fall within fulfilling this commitment is LED lighting retrofits of entire buildings on campus.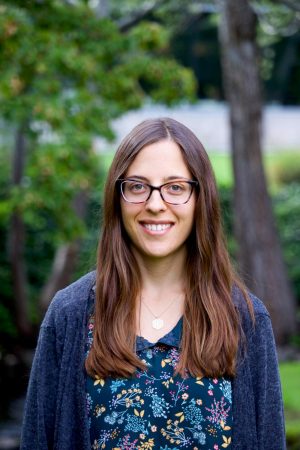 While recognizing the many opportunities Whitman has for sustainable change this year, Brown expressed that one of the main challenges of her position is deciding how to prioritize attainable goals. 
"There is really an infinite amount of work that could be done, and you know, with one full-time staff person leading the office, we rely really heavily on student support and engagement, we rely really heavily on our student employees," Brown said. 
This dilemma isn't unique to Whitman by any means. The Association for the Advancement of Sustainability in Higher Education (AASHE) conducted a survey of over 400 sustainability staff across college campuses, and the number one challenge identified by 233 survey respondents was "lack of time to get everything done." 
The position of sustainability coordinator in general holds its own challenges as it is a relatively new addition to most schools. Of the respondents surveyed, the largest group (45 percent), said that they had only held their sustainability position for between 0-2 years. Additionally, 69 percent of respondents said that they were the first person at their institution to hold their position. 
Thys Reynolds, Chair of the ASWC Sustainability Committee, addressed the difficulties faced by a sustainability office of one full-time employee. 
"The sustainability coordinator has an enormous set of responsibilities. The coordinator will work with a host of diverse entities such as the Physical Plant, chief financial officer, dean of students, student sustainability clubs, community-based organizations and many others to try and foster a campus culture around sustainability," Reynolds said. "This role requires a great deal of emotional and physical energy, especially since it represents the only employee in the Office of Sustainability."
Brown expressed her desire to see this work through during her time at Whitman, emphasizing the collaborative nature of success for the sustainability office. 
"As far as sustainability goes, I see it as something the entire institution should be engaged in if we're going to pursue the work most effectively because it needs to be a collaboration, it needs to be a partnership," Brown said. "We need to get buy-in and support from across the college."