Sororities Reconsider Recruitment
Whitman sororities had one of the lowest quotas for incoming pledge classes ever this year, dipping from 24 to 11 people.
The recruitment process for the sororities at Whitman occurred earlier this month, taking place on and off campus as current sorority members met with potential new members, mostly first years. Faculty advisor to the Greek system Barbara Maxwell summed up the efforts to recruit this year.
"This year… we had far fewer women signing up, initially," Maxwell said.
In addition, fewer women ended up joining by regular recruitment. A quota is essentially the number of women who will make up the first year class of each of the four sororities, the number is created by dividing the total number of girls who participated in recruitment by four. In previous years, the quota has remained around 24 new members per sorority, as opposed to 11 this year.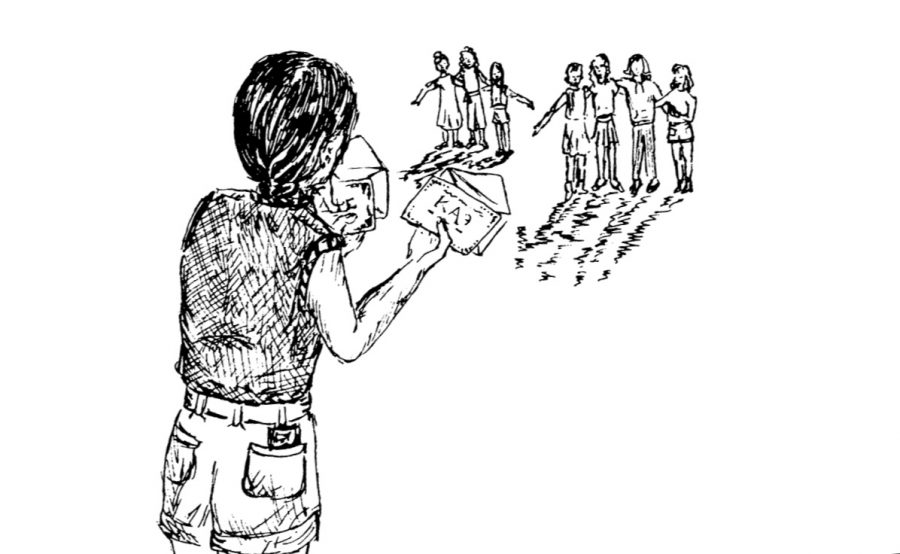 Panhellenic President Zoe Kelly believes that the dip is because Whitman students don't get enough time to learn about Greek life on campus before recruitment. Whitman sororities currently start the recruitment process within the first month of classes.
"I think that people don't really know what Greek life is, necessarily, coming to school," Kelly said.
New member of Alpha Phi at Whitman Jesse Zaslove contributes the decreased numbers to people's preconceived notions about sororities.
"I think that [there is a] negative stereotype of Greek life culture and sorority girls, especially," Zaslove said. "It definitely feels like people at Whitman thinks it's cooler to not be in a sorority."
The dip was so low that sororities would not have enough people to fill sections if they only had 11 new people in each sorority, so Maxwell wrote to the National Panhellenic Council, NPC, which governs Whitman's four sororities.
"They basically said, 'great, you can all go up to 25.'" Maxwell said. "Even though quota was set in the process at 11, NPC has reset it for us to be 25. So while recruitment has ended formally, it has not informally ended."
Since the NPC expanded the number of people that sororities can accept, they will continue to do COB, or continuous open bidding, until the end of the school year after formal recruitment ends. This allows other women to join who were not in the original recruitment process.
Kelly thinks that this option will increase their numbers over the course of the year.
"I think it's a really cool opportunity to build our pledge classes and build at a pace that people are comfortable with this semester," Kelly said. "In the past, we've got people who knew right off the bat that they wanted to be in Greek life, and I think this semester we're getting the opportunity to be talking to girls and getting to know girls who didn't know immediately coming in [that they wanted to join Greek life], and want more time to figure [it] out which I think is super important."
Kelly believes that the system will benefit students who want to learn more about the Greek system before joining.
"The whole point of recruitment is to provide community for the next four years. The purpose isn't to get first-year women to commit to something that they don't understand," Kelly said.
First-year Zaslove agrees. Zaslove went through the COB process to join Alpha Phi.
"It was really nice to have the time to think and consider what I wanted to do on my own terms, and not have to go through preferencing," Zaslove said. "Literally as soon as I dropped out of recruitment, all the sororities opened up to me."
The continuation of COB throughout the school year will not be handled by Panhellenic, but rather by the four sororities.
"The on-the-ground part is now up to the chapters," Maxwell said.
After formal recruitment is over, sororities can't guarantee a spot for everyone. However, sororities can still accept up to 25 people because of PNC's decision.
"[I] really [want] to make sure… that first years who are coming in don't feel rushed into Greek life… [and] that people have the time and the information they need to make a decision they'll be happy with," Kelly said.