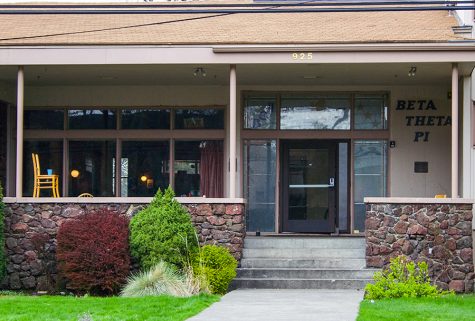 Mitchell Smith, Editor in Chief

April 23, 2017

Filed under Front Page Slideshow, NEWS
Earlier today Gamma Zeta Association, the housing group that owns the Beta Theta Pi chapter house, notified the Chapter that they plan to close the house for the coming fall semester and potentially the entire 2017/2018 school year. The letter indicated mainly financial reasons for closing the ho...
Ethan Graham, Whitman College Senior

February 9, 2017

Filed under OPINION
There is a divide between Whitman and the Walla Walla community that cannot be bridged until Whitman is more diverse, more accepting and less afraid to engage directly with people that live around us. This divide is inherent in a selective institution like Whitman, but is only compounded by Whitman's...
POLLS
Loading ...
SPORTS SCORES
Sunday, April 16

Men's tennis

Whitman College 8 - Pacific University 1

Saturday, April 15

Baseball

Whitman College 2 - Linfield 7

Saturday, April 15

Baseball

Whitman College 1 - Linfield 4

Saturday, April 15

Women's lacrosse

Whitman College 15 - Linfield 5

Saturday, April 15

Men's tennis

Whitman College 9 - George Fox University 0

Friday, April 14

Baseball

Whitman College 3 - Linfield 12

Friday, April 14

Women's lacrosse

Whitman College 16 - University of Puget Sound 5

Sunday, April 9

Women's tennis

Whitman College 8 - Pacific Lutheran University 1

Saturday, April 8

Women's tennis

Whitman College 9 - University of Puget Sound 0

Monday, March 27

Baseball

Whitman College 3 - No. 18 Pacific Lutheran University 10