Mind the Gap: New Res Hall Promises to Shake Up Campus Culture
From the corner of Alder and Park the progress on Whitman's newest residence hall is clear. What was an empty lot this time last spring is now a building nearing completion. Though the Cleveland Dining Hall isn't scheduled to open until a few months after the Fall 2018 semester begins, students will file into the new Residence Hall in September. Aside from comfortable accommodations and newfound cohesion for sophomore life, the new hall promises to shake up campus culture by altering the makeup of sophomore living facilities.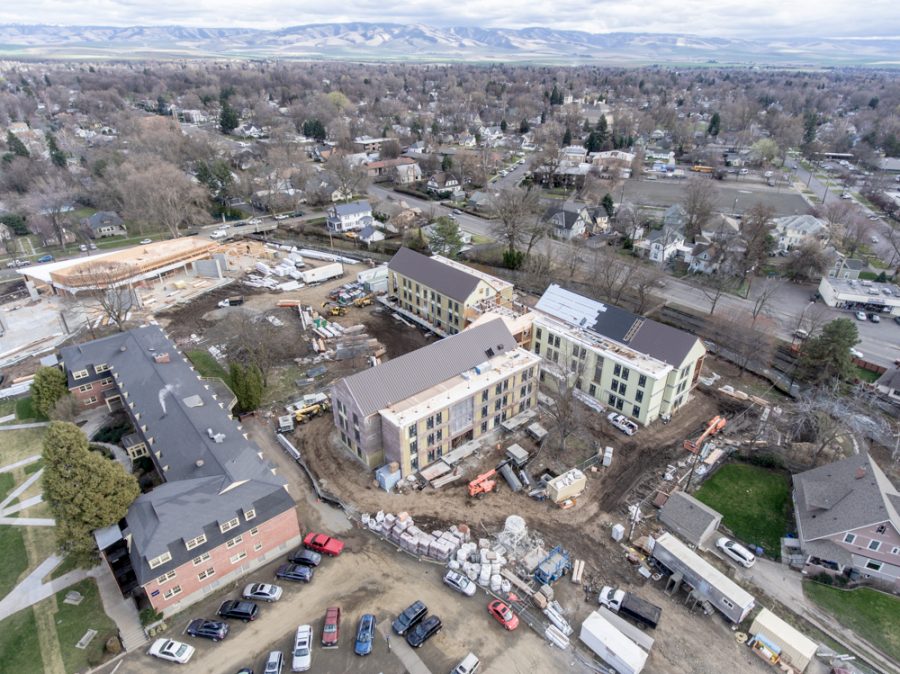 Contributed by Brahm Coler
The hall has a capacity of 150, though there is no expectation of filling every bed. Sophomores will be the primary tenants, but it is possible that juniors and seniors may live there as well. Its opening will usher in the closure of North, the conversion of Lyman to first-year only living and Tamarac will be repurposed as apartment-style living for upperclassmen.
This new residence hall is part of a larger project which includes renovating the current Jewett dining hall and Reid Café 66, as well as removing the Prentiss dining hall. All together, the school has spent roughly $45 million dollars on all of these renovations. Much of that was financed with gifts, but the College also incurred $17 million dollars of debt. The new residence hall makes up $22 million dollars of the $45 million dollar expenditure.
The new hall will also concentrate much of the sophomore class on the south side of campus. Following extensive internal research, the College found that for students going into their sophomore year without an explicit social group, the transition from living in one of only five facilities to five times that was difficult. Between eight discrete Greek groups, 11 interest houses, College House, Tamarac, North, Marcus and Lyman, current sophomores are spread out in more than 20 locations.
Associate Dean of Students and Director of Residence Life and Housing Nancy Tavelli expanded on that difficulty. "The research that we did concluded that sophomore year can be challenging, largely because students are so scattered … you make friends with who you live near, and that is part of why we want sophomores to be more concentrated on one side of campus."
Assistant Director of Residence Life and Housing Andrew Johnson echoed Tavelli's point. "I think it can be especially difficult for sophomores who don't have an explicit group like a sport, a Greek affiliation, an interest house [or something else like that]."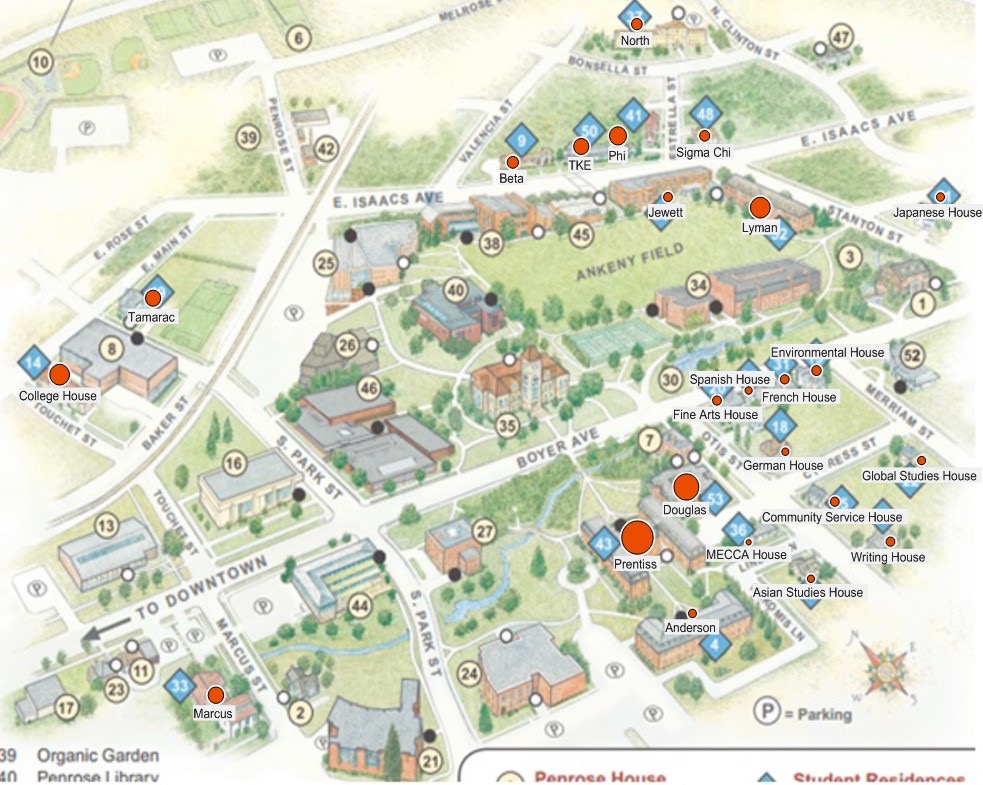 The research that Tavelli referenced was done in tandem with Neal Christopherson and the Office of Institutional Research. The report is roughly 5,000 words long, but Christopherson puts the main findings concisely: "In short, the organization of where students live has a significant impact on student friendships. What our interviews suggested is that Whitman's housing options function to create large social networks in the first year, then split them up in the second year to smaller, more intimate friendship groups. I'm not putting a value judgement on that—it's just what seems to happen," he wrote in an email to The Wire.
But this new residence hall will not simply provide a community for those who might have otherwise felt disconnected. In the larger context of underenrollment, filling the hall promises to shake up campus culture.
According to the Housing Office, during the 2017-18 school year, 13 sophomores lived in Lyman, 10 in North and 22 in Tamarac. An additional 23 lived in Marcus, though as of yet it is unclear whether or not Marcus will be closed. With a cushion of 5 beds to be filled by staff members, that accounts for 73 of the 150 beds in the hall, leaving a gap of nearly 80 residents.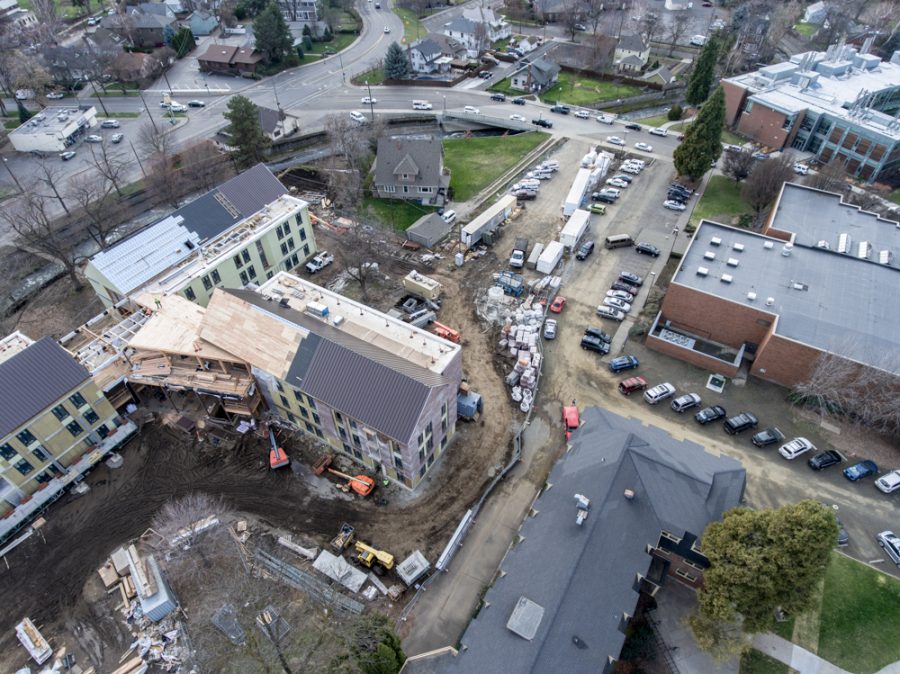 Contributed by Brahm Coler
There are obviously caveats. The numbers above fluctuate from year to year as participation in Greek life as well as total enrollment change. Additionally, the residence hall doesn't need to be entirely full. In fact, Tavelli emphasized that the College needs unfilled rooms in case issues come up which necessitate housing changes. What is clear however, is that though over the long term the gap may resolve itself, during the 2018-19 school year it may be difficult to navigate.
Chief Financial Officer Peter Harvey stressed that this gap doesn't necessarily present a budgetary issue for the College. "Our budget is built off of total enrollment, not just one residence hall. There aren't budget's specific to each Hall," Harvey said.
But even if this gap between beds and bodies won't hurt Whitman's budget, it does promise to change campus culture. The biggest question is where the students to fill the beds will come from, and there are a lot of possibilities. When the residence hall was initially designed, the College also planned to close Marcus along with North Hall. Though that has not come to fruition, it is still on the table. "It might also free up some space in Douglas, which has been right at capacity for a few years. It can alleviate some pressure on these other living facilities," Johnson said.
Full enrollment would also mean that the gap would be easily filled. The class of 2021 has 409 students, the target was 435. It is unclear what the class of 2022 will look like, but either way, the first students to file into the new hall will be smaller than the College anticipated. According to Tavelli, this is a hall for the future. She says that in the long run, as the school returns to full enrollment, these pressures will dissipate. But in the short term, the transition may be a bit rocky.
One group that may feel the pressure is another on-campus living option for sophomore men: fraternities. During fall rush, fraternities attracted a total of 53 pledges, down from 74 in 2016. Since then, some pledges have dropped and some new ones have joined. Interfraternity Council President Stuart Ashford says that roughly the same number initiated into the four houses. It must be noted that all Greek organizations are continuing to recruit new members.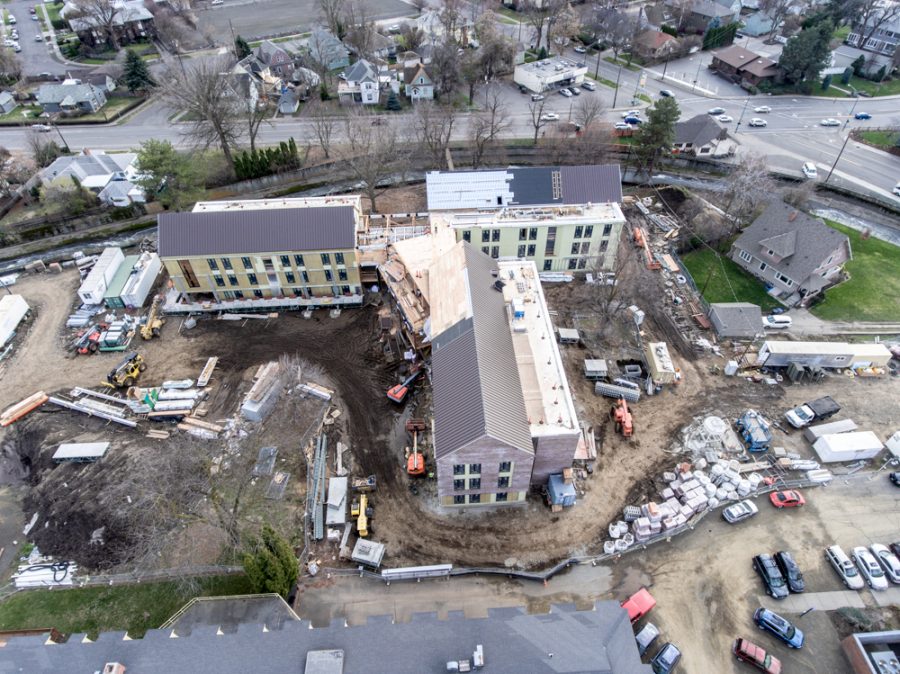 Contributed by Brahm Coler
Ashford is confident that fraternities will still manage to fill their homes, but also acknowledges that sophomores living in the houses comprise a significant portion of each Fraternities annual budget.
Though this shortfall of residents in the new hall does seem to pose a potential threat for the financial viability of a Greek system already low on members, Ashford remains confident. "We offer an experience that students can't get in these Residence Halls," Ashford said. He continued, "The threat to Greek life is that we won't be able to sustain membership, not that we will be unable to convince members to live in."
There are also plenty of other pressure valves in Residence Life to take the strain off of fraternity budgets. Ashford predicts that this will have a more direct impact on the Interest Housing Community, Douglas and Marcus.