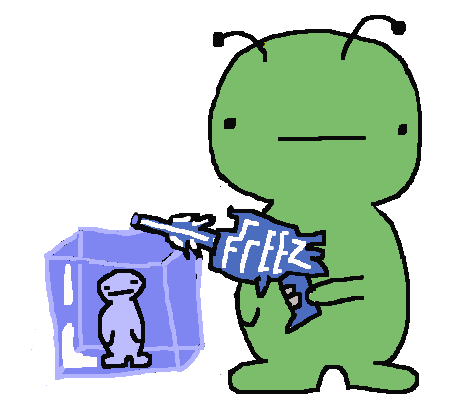 "What's cooler than being cool? ICE COLD!"
–Andre 3000
As Whitman finds itself in the throes of the seemingly implacable freeze ray trend, Mr. 3000's poignant words take on a special significance. Once a niche toy largely unbeloved by the mainstream, freeze rays can now be seen in the hands of nearly all Whitman students as they practice cool sci-fi poses between classes and dexterously spin the devices into highly impractical holsters.
Though their popularity is unprecedented, the rays themselves have been around for years, first developed as a means of defense against errant, overzealous sprinklers. Unfortunately for their creators, the rays froze the water in temperature instead of physical space, and confident wielders were pelted with showers of ice droplets. (This has also led to dejection for first-years zapping the clock tower in attempts to eradicate the basis of their GENS "Time" seminar.)
New pastimes have emerged from the rays' prevalence, among them ice skating on Lakum Duckum. While this is a highly pleasurable activity in this reporter's experience, I must advise readers to clear the ducks out of the pond before you freeze it. Not only is their trapped-in-ice quacking supremely annoying, but those who manage to extricate themselves leave holes in the surface, the perfect size for a leg to plunge through when you inevitably get caught up in the whimsy.
Once you are in this predicament, the skate is on the other, webbed foot, and the ducks will descend on you with a severe dearth of mercy, particularly if you have recently advocated for human consumption of them. For animals capable of flight, they show a remarkable preference for the "fight" option.
Waterfowl attacks notwithstanding, freeze rays have demonstrated great ability to liven up campus. Fun pranks include freezing the milk in a friend's cereal, shooting clouds to cause freak hailstorms and walking onto the deck of Harvey Pool and firing aimlessly. The last diversion comes at something of a risk, as lifeguards now carry lassoes for the apprehension of "freezy business perpetrators," and have proven themselves unafraid to use them. It is here that the wisdom of Mr. 3000 runs out: Once secured, the ropes will not loosen, even if you shake it like a Polaroid picture.