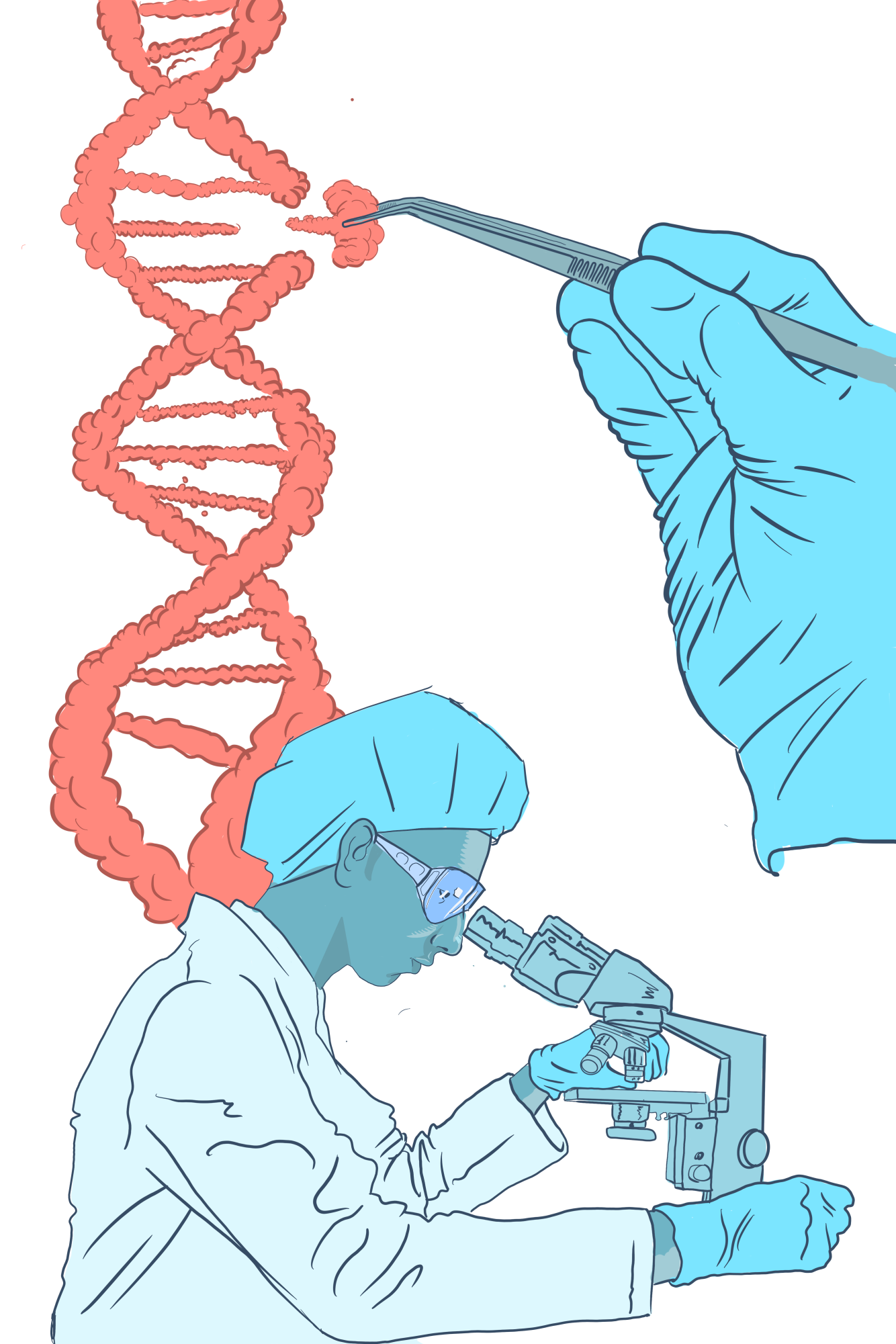 Whitties are abuzz and rumors are flying about the Genetic Modification Lab, the latest addition to the Hall of Science. Sequestered in a dimly lit corner of the sub-basement, the lab piques student intrigue with its opaque walls and signs proclaiming such messages as "OUR WORK HAS SCARCELY BEGUN," "THE FUTURE IS NOW TWO MINUTES AGO" and "PUSHING THE LIMITS OF ONION SWEETNESS." 
What goes on behind the lab's doors is largely shrouded in mystery, but some clues have begun to emerge: the extra-bright hue of a sunflower, the pleasantly synthesized aftertaste of a Cleve apple, the bioluminescence of a campus squirrel. Sources claiming to be lab staff report that any and all bioluminescence is a purely accidental byproduct of a project to create squirrels with heightened capacities for critical thinking and motor skills. Repeated discoveries of miniature, structurally sound twig-and-leaf hang gliders indicate the project has been a success.
Few students have been granted entrance so far, but those who go in leave with their lives transformed: one enchanted Wire interviewee spoke for over an hour about the potential for developing more water-resistant ducks. This interviewee became increasingly impassioned, and I feel obligated to divulge, at the risk of my journalistic career, that the Wire has yet been unable to persuade them to leave our offices. Our earnest efforts to tell them the interview was over, to convince them to stop talking and even to implore them to talk about anything other than ducks, have failed. We are at a loss.
What long-term impacts will the Genetic Modification Lab have? Will they be for the better? Will we one day attend our classes alongside squirrels? If the perfectly aimed acorn that just hit me in the nose is any indication, our rodential cohabitants seem uninterested in collaboration between species. That said, all hope is not by any means lost. Perhaps acorns to the nose are just how squirrels say hello. I'll return the favor and report back.