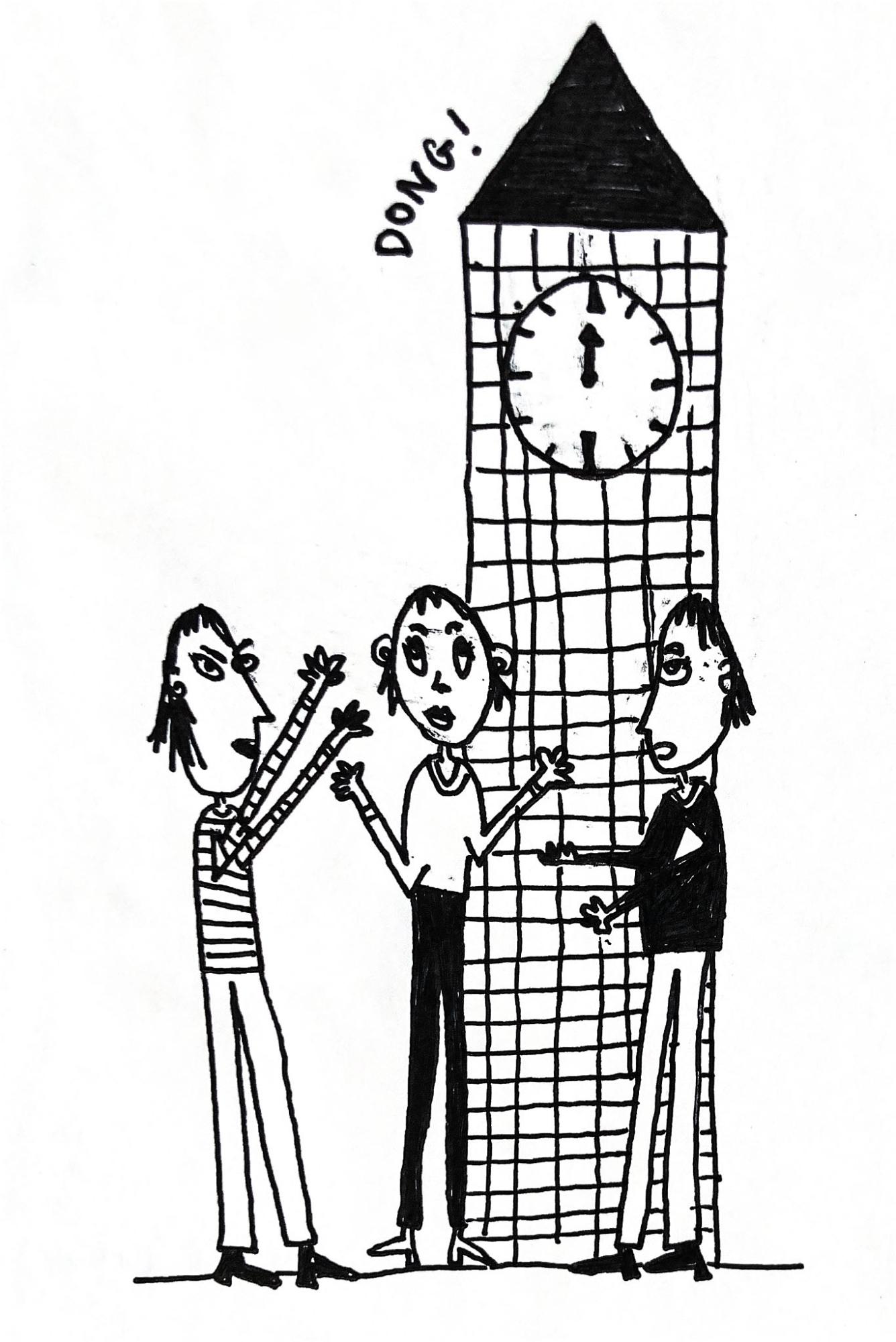 As the class of 2027 settles into their dorms and begins to adjust to college life, one mysterious occurrence is leaving them unsettled: a low, ominous ringing sound, reverberating through campus several times a day, often with many repetitions. Quiet in Jewett, loud in Prentiss, but always undeniably there, the noise has quickly rocketed to the highest and least shakable of first-years' worries, surpassing longtime champions such as running out of meal plan money and being eaten by Styx.
"I was lying in bed, trying to fall asleep, when all of a sudden–it began," recounts one student with a flair for the dramatic. "These eerie noises, clanging as if to warn me of some imminent calamity. Frightened out of my senses, I couldn't have counted how many there were, but I remember in my bones that they came in an inexorably consistent pattern." Pausing to breathe, or possibly for effect, the student continued: "It was almost like clockwork."
Theories are continuously springing up about the source of these obviously portentous sounds. Ghosts are a popular explanation, though only slightly more so than collective auditory hallucinations brought on by hypnosis from RAs during move-in day. RAs could not be reached for comment on the truth of this rumor.
Ideas about the cause of the ringing are growing increasingly preposterous. One student interviewed by The Wire offered the following theory: "I wouldn't be saying this if I weren't desperate for an explanation, but I think there's a giant bell hidden somewhere on campus." Sensing incredulity in their interviewer's expression, the student continued: "It could be underground, or using a cloaking device, or even inside one of the campus buildings–okay, no, you're right. As soon as I said that out loud I knew it was ridiculous."
At press time, the first student quoted above was perched atop the roof of their residence hall, wearing night-vision goggles in broad daylight and unfurling a giant hand-painted banner that read, "Ask not for whom the bell tolls; it tolls for thee."