Bridgerton season 2 review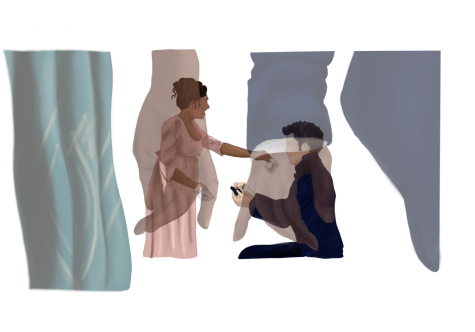 I'll be perfectly honest with you: I didn't finish the first season of Netflix's hottest Regency-Era romance series, but this isn't to say that I don't know my shit. I knew Bridgerton wasn't going to be a buttoned up romance when the first episode opened with Anthony Bridgerton quite literally fucking his mistress up a tree.
However, the second season leaned back into its Jane Austen roots and delivered an array of scenes teeming with the s-word without actually having or showing it. Oh eye contact, how you send flurries through my stomach. This isn't to say that Bridgerton S2 was absent of any sex scenes, on the contrary, the latter half is at least 25% soft-core porn. The wine moms got what they came for (pun not intended). There is also a shocking amount of scenes with Anthony pensively bathing, to the point that you'll wonder if he isn't starting to get pruny.
The biggest improvement to this season (beside no marital rape scene) was by far the fact that they gave Anthony a haircut so he no longer looked like a dying Hugh Jackman/Jean Valjean. Also, Simone Ashley, who you might know from Sex Education, joins the cast as Kate Sharma, an exciting and welcomed addition.
Among those two is the rest of the cast:
Benjamin Bridgerton and Penelope Featherington: Basically Princeton and Kate from Avenue Q and you know I'm absolutely right (think about it).
Lord Featherington (the new one): a capital R Rake.
Eloise: [spoilers] isn't happy when she finds what's she looking for.
Theo Sharpe: Sexy.
Edwina Sharma: Ends up being a pretty cool character.
Benedict Bridgerton: Pretty damn forgettable except for when he was literal queer bait.
So if any of that sounds interesting to you, go ahead and watch it. You'll know what all the buzz is about (pun intended). Rating: nine out of ten croquet mallets.