Whitman Virginity Club gains new members
The Whitman Virginity Club has reported a 69% increase in membership over this past semester. Many feared that the prestigious institution at Whitman would crumble due to the previous club leader's resignation, but it has remained strong throughout the pandemic. 
The previous leader was forced out of the club after holding hands with someone in a romantic way, and members felt discouraged at their president's betrayal. 
While many clubs at Whitman are struggling to retain and gain new members while using a Zoom format, the Virgins of Whitman College have had dozens of students join them this semester. 
The current club president commented, "We were all very worried that our club would die after the incident happened. I don't want to go into details. It was really troubling though, and I'm glad our club is doing well now. We can't explain why this is happening honestly. We're getting a lot of new members from the class of 2025 for some reason. With this new influx of students joining the club, we're hoping to finally become ASWC-affiliated and get a budget to support our new student initiatives, which include Faculty Fidelity Friday, Hymen Healing and a Cherry Picking Field Trip." 
One member who wished to remain anonymous stated, "I think the Whitman community is really committed to COVID safety, and you really just can't be having hookups safely right now. I'm impressed that so many students like me are prioritizing safety because I could totally have sex anytime I wanted, if I wanted, which I don't."
Some new members claimed to have joined because of the recent Lil Nas X single MONTERO, which depicts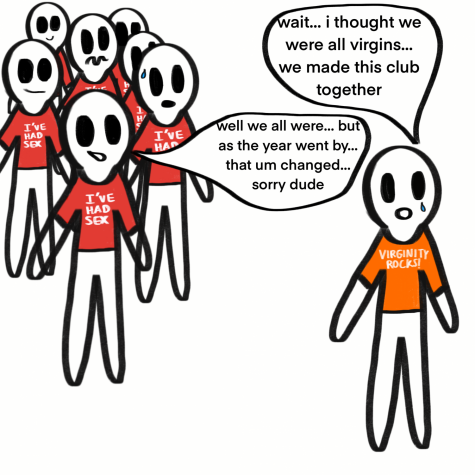 Mr. Nas sliding down a pole into Hell to give Satan a lap dance. Apparently this is problematic for some reason? Said one virgin, "If this is what sex is like I don't want it. I mean I wouldn't know, but that shit seems too kinky for me."
Another said, "Oh shit, this is real? I thought this club was a joke. Oh my god."