Email leak reveals surprise candidate for Whitman's new president
Ben Kearney, Checking my Emails constantly came in clutch
November 18, 2021
An email leak from the Presidential Search Committee has accidentally revealed a surprise candidate in the race for Whitman's new president. While prospective applicants' identities were supposed to remain confidential in the hiring process, someone **cough cough ** Danielle Garbe Reser ** cough cough ** released the identity of one candidate to the Whitman Community. 
So who might this candidate be that could replace our dear Kathy Murray? The infamous anti-vaxxer and Green Bay Packers quarterback Aaron Rodgers, of course.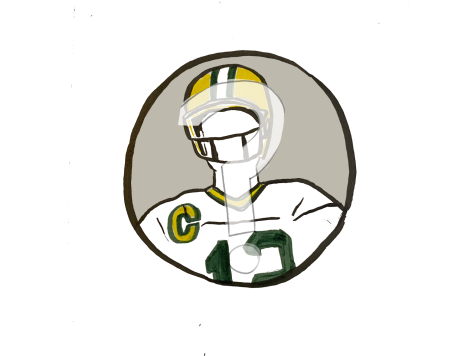 For those who haven't heard, our boy Aaron has had a rough go of it lately, after catching both Covid and national hate. I can't imagine coming out of the closet as a Covid anti-vaxxer in this day and age. We all make choices, but that was a choice. 
Rodgers, tired of mediocre midwest football, said in a statement to The Wire: "I'm looking to expand my horizons and I think Whitman College is the ideal place for that. I fit perfectly with the demographics of this school. I know how football-centric this campus is."
The board of trustees appeared to agree, releasing a comment after the leak stating: "We believe Aaron Rodgers is exactly what this school needs: a heterosexual, cis man who can throw a ball and doesn't believe in vaccinations. Unfortunately, a certain member of the Search Committee thought we were being 'socially obtuse' and decided to leak this information to the public."
Should he be chosen, Rodgers reportedly plans to destroy the "beloved" Marcus Whitman statue and erect one of himself, create a new fraternity called Aaron Theta Optimus to replace TKE, change the Whitman mascot from the Blues to the Greens, and ban all Nascar related events because they're "still too painful to watch" after Danica Patrick dumped his ass.
Ultimately, the vote is still in the hands of the Search Committee, and the jury is still out as to who will become the next president of Whitman College. We can only hope it's not Aaron Rodgers.