After Success of Chuck E. Cleaves, Board of Trustees and Administrators Look to the Seas for New Way to Drain Endowment
Deep within the chenille-lined boardrooms of Memorial Hall, there lies an unmarked mahogany door. Behind this door is a velvet ballroom, within which the most secret and important meetings that the administration has happen. This room, lovingly dubbed "Murray's Bar and Grille" by admins, was filled with celebrating Whitman royalty on Tuesday night. The party was thrown after the Board brainstormed their next big financial success.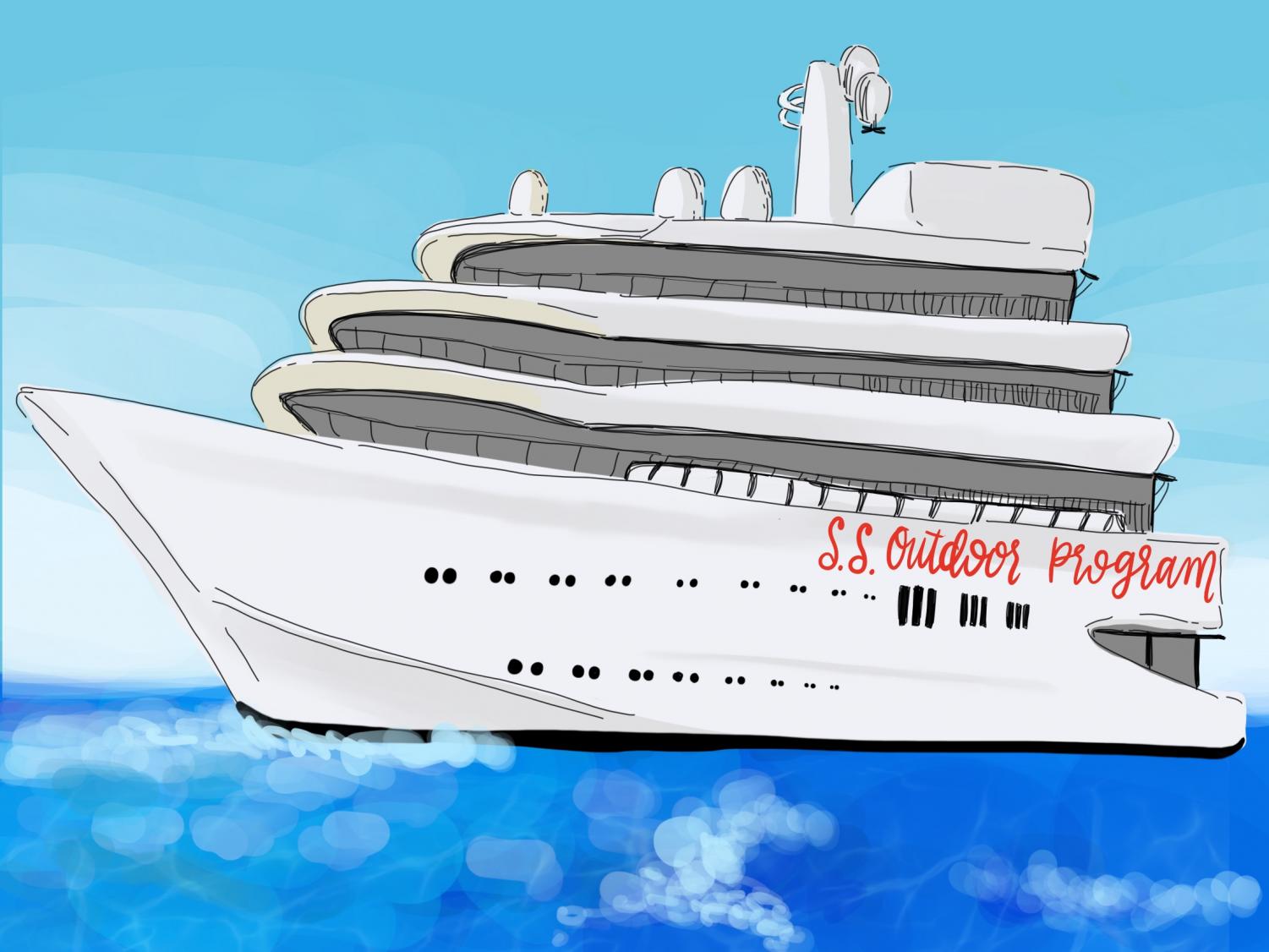 After Cleavage Commons, the Board was hard pressed to find a new way to drain the endowment of its seemingly endless investments in blood diamonds, heroin and student surveillance companies. There were deliberations, impassioned argumentation and even a fistfight, but the Board found success when they looked to the seas. Thus, the S.S. Outdoor Program, a six-story yacht, was born!
No expense has been spared on this unbelievable ship: each piece of metal onboard is 26 karat gold, there's an infinity pool that pours into another infinity pool, and there's an aquarium filled with the tears of orphans who didn't get into Whitman.
When asked what the yacht would be used for, the entirety of the Board responded in unison, their eyes completely black: "THE YACHT WILL NOT BE USED FOR ANY ACTIVITY OTHER THAN COLLEGIATE ACTIVITIES. THERE ARE NOT THREE CHESTS MARKED BY THREE SCULPTURES ON THIS CAMPUS. OUR HUNGER WILL NOT BE SATISFIED UNTIL WE RECEIVE THE HEAD OF ONE WHITMAN STUDENT FOR EVERY MONTH THERE HAS BEEN RAIN THIS ACADEMIC YEAR."
As far as financial decisions go, the Board was just as successful on this one as their 2012 campaign to brainwash student reporters into reporting all of their decisions as positive. Way to go, Board!