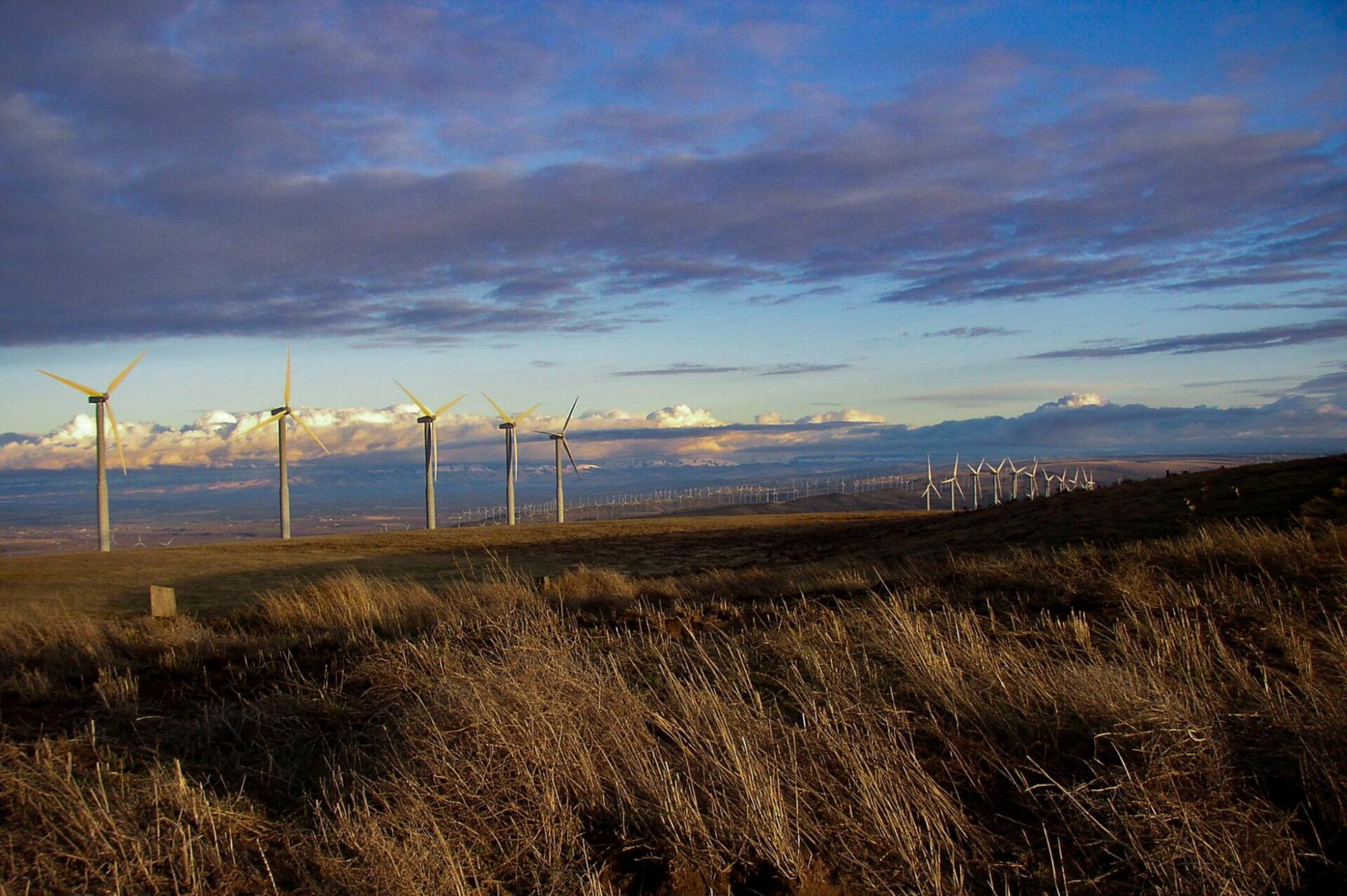 "Sustainability" has become such a pervasive buzzword in higher education that the word itself, often declared on a college's list of values, is no longer a useful indicator of an institution's actual priorities and practices. "Carbon neutral" is also seeing its day in the sun, as a growing number of institutions and corporations are claiming the title for themselves through the purchasing of carbon offsets, which conveniently do not require any decrease in actual emissions. 
This is not to say that colleges and universities do not care about their environmental impact; however, it is important to look beyond the surface of promotional materials and recruitment pamphlets when assessing how sustainability is prioritized at a given institution. Luckily, there are resources available that allow for a more transparent view of sustainability practices, if schools choose to utilize them.
Whitman has spent the last seven months collecting data on every facet of sustainability throughout the college, from course offerings to building design to fossil fuel investment in order to submit a STARS report. STARS, the Sustainability Tracking, Assessment and Rating System, is a self-reporting system for higher education institutions to track their sustainability efforts. It was founded by The Association for the Advancement of Sustainability in Higher Education (AASHE), a group formed in 2005 with the goal of increasing sustainability in colleges and universities. Colleges are expected to resubmit a report every three years in order to keep their information current and track improvements.
Whitman received a Silver rating,  meaning the college achieved at least 45% of the possible "points" toward sustainability. The rating levels begin at Reporter, which has no minimum score, followed by Bronze, Silver, Gold and Platinum. This is Whitman's third report and its third Silver rating, though its score has improved with every resubmission. This year the College earned 58.23% of possible points, up from 54.11% in 2020. Even with improvements, Whitman still lags behind many of its peer institutions like Colorado College, Lewis and Clark and Macalester. 
Whitman excelled in some categories, receiving perfect scores in "Community Partnerships" and "Biodiversity." The first references Whitman's Memorandum of Agreement with the Confederated Tribes of the Umatilla Indian Reservation, whereas the latter highlights the conservation efforts in place on various Whitman-owned land parcels. 
However, there were other areas where the college fell short. Junior Owen Jakel, chair of the Associated Students of Whitman College (ASWC) Sustainability Committee, pointed out that Whitman earned just 0.5% of possible points in the category of "Clean and Renewable Energy." 
"It's really bad," he said.
Jakel noted that Whitman receives 0% of its imported energy from certified clean and renewable sources. This score is a significant decrease from Whitman's 2020 STARS report, in which it received 53.3% of possible points in the same category. 
No, Whitman did not open a coal-fired power plant, nor did it start fracking off the shores of Lakum Duckum. In fact, the college's natural gas consumption has hardly changed and its electricity usage has actually decreased since the 2020 report. The difference is Renewable Energy Credits, or RECs. 
A REC is created every time one megawatt hour of electricity is generated from a renewable source (hydro, wind, solar). When an institution purchases RECs, they are claiming the environmental benefit of the renewable energy produced. The institution does not own the electricity itself. 
In 2016, Whitman's Sustainability Working group released a Climate Action Plan, with the goal of creating a course of action to achieve carbon neutrality "within a reasonable timeline." The very first step laid out in the plan was to "offset natural gas and electricity GHG [greenhouse gas] emissions by 2020." 
Whitman achieved this goal the year it was announced. The College began purchasing RECs to cover 100% of electricity consumption. In addition to RECs, Whitman purchased carbon offsets, another kind of transferable credit that represents a measured reduction of greenhouse gas emissions; the carbon offsets cover natural gas usage. Yet, because of budget cuts that came as a result of the COVID-19 pandemic, paired the low enrollment of the class of 2024, all RECs and carbon offsets were cut from Whitman's operating budget in 2021. 
Professor of Physics Kurt Hoffman was a member of the President's Sustainability Advisory Committee (PSAC) when the 2016 plan was released and remains an active member on the committee. The decision to cut RECs and carbon offsets was not intended to reflect the College's stance on sustainability efforts.
"It wasn't related to a discussion about Whitman's posture on sustainability," Hoffman said. "It was simply a line item that was deemed not worth keeping."
Hoffman acknowledged that the withdrawal from RECs led to a dramatic drop in Whitman's STARs Energy score.
"Even at the time, there was some unease about [cutting RECs] as a long-term solution," Hoffman said. 
Jakel offered a similar sentiment, that this budgetary decision had the potential to encourage the college to invest in other means of emission reduction, rather than relying on RECs and offsets to give the college's sustainability image a boost. 
"It gives us a more realistic picture of what's actually going on," Jakel said. 
Although Whitman has taken steps to increase energy efficiency through LED lighting retrofits and reducing building cooling hours during the summer, the STARS energy report tells us Whitman still has a long way to go.
According to the STARS report, Whitman's only on-site, clean and renewable electricity comes from the solar arrays on Bratton Tennis Center, Cleveland Commons and Stanton Hall. The combined electricity produced by these solar panels makes up only 0.04% of the total electricity used by the college in the last year.
Three solar arrays are not the only renewable power generator on Whitman's property: 76 wind turbines operate on College-owned land. 
Whitman's Vice President for Finance and Administration Jeff Hamrick explained that these turbines generate an incredible amount of energy.
"An order of magnitude more electricity [is generated] than is consumed by the college in a given year," said Hamrick.
Hamrick explained that 70 of the turbines are owned by NextEra Energy, a national energy company Whitman partnered with in 2001. The remaining six were built in 2014 and are owned by Portland General Electric, a public utility company that distributes electricity to various counties in the Portland area. 
Although Whitman does not receive any of the electricity generated by these turbines, it does receive royalties based on the quantity of energy produced, which enter into the college's endowment. Hoffman explained that the turbines do not count towards the College's renewable energy goals. 
"[Because Whitman] leases that land and generates revenue, it cannot count the energy produced by those turbines as somehow an offset," Hoffman said. 
As renewable energy quickly becomes not only an environmental imperative but a legal imperative, Hamrick sees a future in which Whitman could provide the funding for future wind projects, in addition to land. The Clean Energy Transformation Act, which was passed by Washington Governor Jay Inslee in 2019, requires the state's entire electricity supply to be carbon neutral by 2030 and free of fossil fuels by 2045. This will require a significant increase in the amount of renewable energy being generated state-wide.
Funding wind turbine projects would significantly improve Whitman's energy balance sheet in reports such as STARS, as it would allow Whitman to own the energy generated by the turbines. Ownership would serve to offset some of the college's own electricity usage. More importantly, it would help increase the amount of renewable energy available in the state.
However, Hamrick acknowledges this vision of Whitman-owned wind turbines is still a long way off. 
"It's important to keep in mind that any turbine project is fraught with risks," he said. "Wind farms can't be spun up at a moment's notice." 
Hoffman noted that planning a new wind farm can take five to ten years. There are additional complications that come with owning wind turbines rather than just providing the space for them. 
"You can't just buy a turbine and that's it … There's a lot of pieces to making that work," Hamrick said. 
Hamrick explained that extensive work would need to be done before construction could even begin, including study of aviation migration patterns, environmental reviews, wind measurements and cultural resource studies, just to name a few.  
Despite Hamrick's somewhat conservative stance on the future of wind turbines, Hoffman and Jakel were encouraged by his vision and the new administration's emphasis on sustainability. Jakel said he was encouraged by a recent PSAC meeting in which Hamrick listed wind turbines and composting as some of his top priorities.
The outlook, although still in process, remains optimistic as Whitman looks more broadly towards its institutional sustainability goals.