A roaring success: The Little Theatre produces The Lion in Winter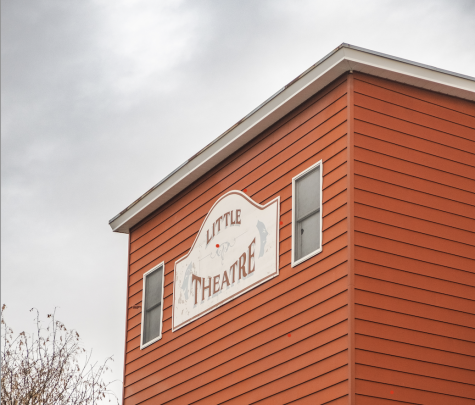 The Little Theatre of Walla Walla is only a 15 minute walk from campus, but many Whitman students have never been. They produce four shows a season, and they are currently running the production The Lion in Winter, a drama with comical elements.
The play is set in 1183 in Chinon, France, and it features the royal family of Henry II. Henry II and his mistress, his wife and his sons all celebrate Christmas and plot against one another. This dramatic retelling of the story of the Plantagenet family is comedic in tone, but features strong, dark themes.
Retired Whitman professor Kay Fenimore-Smith plays Eleanor of Aquitaine, the queen of England at the time. Fenimore-Smith has been involved with theater for many years, although she participated less while working as a professor at Whitman due to the demands of the job. However, she always managed to stay involved.
"It's a nice outlet because you get on stage, and that's your focus; I can't think about the lecture I'm going to give tomorrow," Fenimore-Smith said.
Associate Professor of BBMB Brit Moss worked on props for The Lion in Winter, and she also finds theater to be a great outlet.
"It's helped bring me out of the 'Whitman bubble' and get to know people who are born and raised in Walla Walla who work in different places," Moss said. "Theater has created a venue for me to meet people in the community who I might not have otherwise met, and I've developed close friendships now. For me and for my wife, it has felt like a family that we've joined."
According to Moss and Fenimore-Smith, The Lion in Winter has gone very smoothly, and both the stage crew and actors have been working really hard.
"The lighting is beautiful, [and] the set is really incredible. I can't even imagine how many hours went into the painting on the set," Moss said.
Not only did the set take a long time, but rehearsals did as well. For six weeks, the cast of seven rehearsed two hours a day for five days a week, plus four hours a day during tech week. Luckily, they enjoy each other's company.
"We all get along very nicely, even though if you were to watch the play you'd think we'd be stabbing each other backstage. It is a very close cast and very supportive cast," Fenimore-Smith said.
The stage crew, actors and volunteers all appreciate the community that comes with being a part of the Little Theatre of Walla Walla and theater in general. Evan Fox, a high school volunteer usher, especially enjoys the community aspect.
"I've always found that theater is a great community, regardless of where it is," Evan Fox said.
Evan Fox's sister, Jordan Fox, is also ushering this play. She expressed her passion for musical theater.
"Musical theater is what I want to do with my life. It's amazing the way people's stories can be told through song and really stick with people because they are told that way," Jordan Fox said.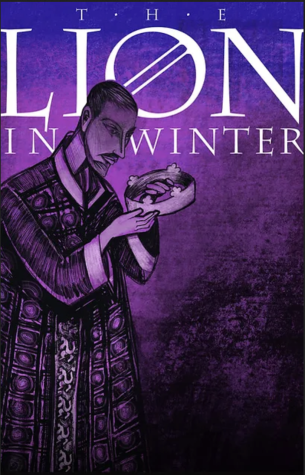 Moss echoed the connection that comes through theater.
"I can't think of any other type of entertainment that can really evoke the sort of emotion that seeing live theater can. It really is a beautiful way of people connecting with each other and connecting with what it means to be human," Moss said.
Fenimore-Smith felt the same way.
"Theater also has the opportunity to engage audiences in a way that you cannot be engaged when you're watching a movie or TV. When you're attending a play that is well done, you should be caught up in it. That interaction that the actors onstage have with the audience [that] you feed off of each other [is unique]," Fenimore-Smith said. "It's kind of disheartening to see theater being pushed aside … people have kind of lost interest in seeing live performances. We can't do car crashes, [or] we can't do all that exciting stuff we see on the screen; it requires an engagement – just like reading requires an engagement, and I think that particularly COVID-19 has exacerbated that issue."
During the COVID-19 pandemic, the Little Theatre of Walla Walla put on reader's theater-style radio plays outside. They set up an outdoor stage in the parking lot and roped off areas to sit. Even in the midst of a pandemic, the Little Theatre was able to engage the community. Now, the theatre is back to business as usual, continuing to connect people and bring the community closer together.