Whitman's Video Games Club strategizes a perfect night of Halloween festivities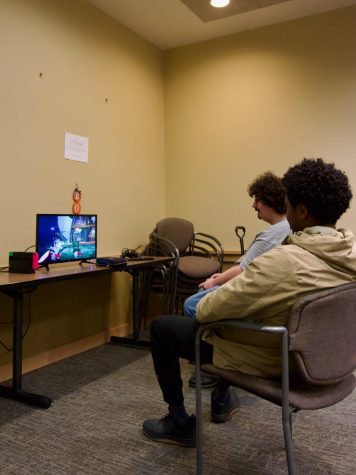 Whitties continued their spooky week of Halloween festivities with a video game night hosted by the Whitman Video Games Club (WVGC). The event was held in Reid on Oct. 28, and it was the first official event of the semester for WVGC.
The club meets every Thursday from 4 p.m. to 8 p.m. in Reid 207, and their regular meetings entail members playing video games and hanging out.
President of the WVGC Jordy Bluett discussed his highlights from the Halloween event.
"Towards the very end when we got a pretty good showing, we played a Jackbox game called 'Trivia Murder Party.' Essentially, people who don't answer the trivia question have to compete in a death game or else they're killed and have a much harder time winning," Bluett said. "It got pretty competitive, and the trivia questions had some pretty obscure subject matter." 
Bluett appreciated how much everyone went along with the theme, as participants were encouraged to play a game that had a spooky or Halloween-related vibe to it. 
Bluett became president of the WVGC in 2020, as at that time every officer was a graduating senior and COVID-19 had made meetings impossible that spring.
"I'll be the first to admit that gaming isn't the most social hobby in the world, especially with the way the pandemic put us all in our little bubbles," Bluett said. "I think now more than ever there's a real opportunity to change that outlook on campus. I encourage students to stop by and meet us. The club members are very friendly and can talk your ear off about a ton of different games."
Since then, the club has figured out solutions to promote retention and stay active, even during the lockdowns. 
"Clubs in general only survive when students engage with them, and I think it's important that these spaces exist so we can get to know each other outside of what we're passionate about academically; [it gives us the opportunity to] start to engage in what we're passionate about recreationally, as well," Bluett said. "It can only bring us closer and make activities at Whitman thrive in a way I don't think we've seen in a long time."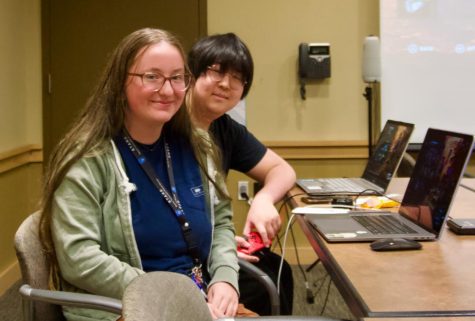 Junior Chris Sun is in the WVGC and sees the way trivia games are able to make gaming more social.
"While it may seem a bit strange to play video games in a non-isolated setting, with most games being single-player experiences, the club is fun and you can meet a lot of people with similar interests," Sun said. "I think it's worth checking out if you're into gaming."
Sophomore Tsifira Kiehl attended the Halloween event and appreciated the different games they were able to play.
"I think the absolute highlight of the event for me was when we played a game called 'Trivia Murder Party,'" Kiehl said.
One thing that excited Kiehl the most was being able to finally have the time to actually play video games because of how busy the week tends to be.
"I only won [one] game, but I still had a great time. Another thing I really liked was just the friendly atmosphere. It just felt like a bunch of friends hanging out and playing video games," Kiehl said.  "I am absolutely excited to go to future events."
In the upcoming months, the club is planning on a white elephant gift exchange for the Christmas season, as well as more events in the spring that are currently to be determined.