A victory sweeter than candy: Harper Joy Theatre hosts costume contest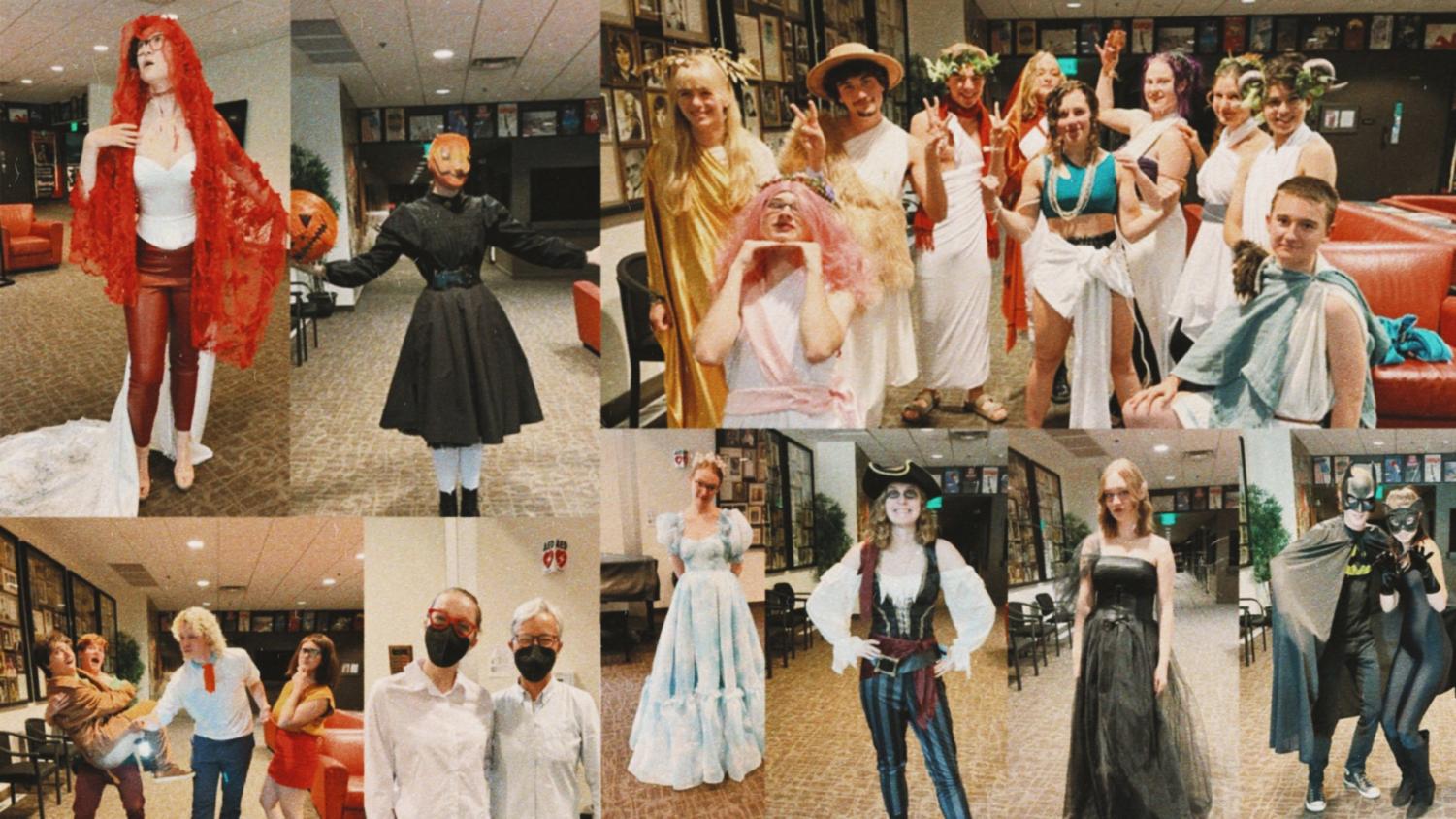 The spooky ambiance of fall permeated all corners of campus as students prepared for the fabled "Halloweekend." Whether they indulged in a scary movie, went to a party or enjoyed some fall treats, Whitties were dedicated to show off their Halloween spirit. The holiday was also celebrated through a costume contest hosted by Harper Joy Theatre, with daily competitions beginning on Oct. 24 and lasting the whole week. 
The contest's week-long timespan made it possible for busy students to carve out time to show off their creative costumes for a chance at victory. Attendees also enjoyed some delectable seasonal treats. Costume entries were judged by a panel composed of students and faculty, and the contest victors were awarded prizes. Senior Kiana Ching, who works in the Harper Joy Box Office, explained that with so many creative entries, it was difficult to select a winner. 
"A few costumes that have been submitted were entirely handmade. Some submissions were group costumes, and some of them were creative approaches to more common costumes that one sees during Halloween," Ching said. "All of these things definitely stick out to us when deciding on the winner. Most importantly for me, I like to see how much spirit and enthusiasm people bring to their costumes." 
First-year Nikki Scott said that the contest was as an opportunity for her to exhibit her improved costuming skills.
"I [dressed up as Jack Sparrow] a couple years ago during COVID-19 and no one really got to see it, so I decided I wanted to do it again. I also [have] gotten better at doing makeup … and I just wanted to show it off," Scott said. 
For junior Banyan Moss, the aspect of friendly competition drew them to the event. 
"I'm an extremely competitive person and a drag queen. When I heard about the opportunity to win prizes for costumes, I knew I had to compete in at least three of the competition days," Moss said. 
The event was successful in spreading Halloween cheer, and it invited lots of creativity. Costumes ranged from "Little Women's" Jo March to "The Legend of Zelda's" Princess Zelda, and every entry gave students the opportunity to display their unique talents. Ching explained that the enthusiasm of the participants was what made the event a blast.
"There [were] a handful of students that [came] every day to submit a new costume, and it's awesome to see how excited everyone is to dress up, have some fun and enjoy some tasty Halloween treats!" Ching said. 
Even students who didn't participate got to see a taste of the spooky fun that transpired at Harper Joy. 
"I was scrambling to throw a costume together and remembered I have half a wedding dress from Dragtastica last year. I had my roommate cinch me up, and I ran out the door; [I went to] three classes dressed like that before the contest," Moss said. 
The creativity, joy and camaraderie of Halloween were central to the costume contest, making the exciting payoff on Oct. 31 that much sweeter.