Class of 2025 students reflect on first-year residence hall life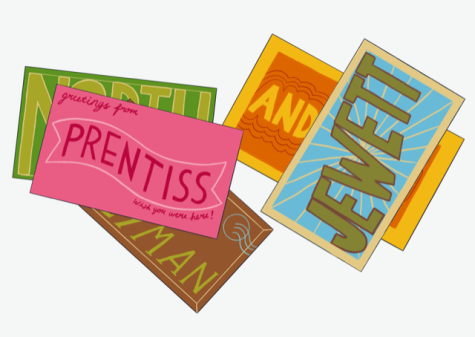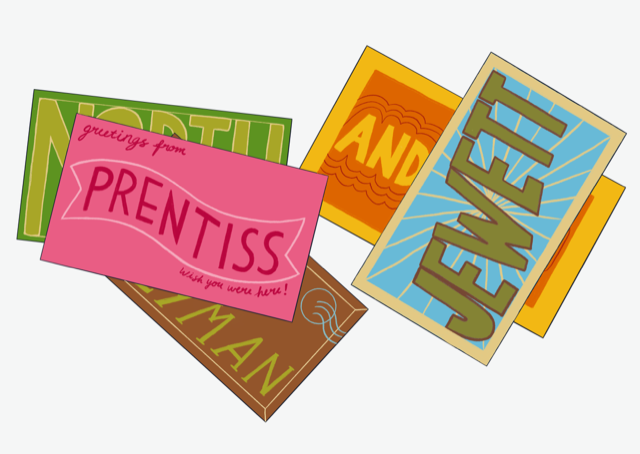 With a record number of students admitted this school year, Whitman has a total of five residence halls in use housing first-years. Now comes the time to ask the class of 2025 about dorm life and what kind of incoming student is best suited to each dorm. 
Jewett Hall
Built in the 1960s, Jewett Hall is one of two dorms located on Ankeny field. Bordering both Isaacs Avenue, and the fraternities, Jewett is known to be one of the louder dorms on campus. However, according to Natalie Saunders, who lives in a corner room in Jewett, it does come with its own perks.
"I liked the convenience of the location," Saunders said. "Having J-Cafe right there is really nice, and if you just have classes in Olin or Maxey you don't have to go very far. One of the biggest things I disliked about Jewett was the noise. If you're a party kid, you're gonna love Jewett. If you are someone that enjoys staying up late or going to the frats, Jewett is going to be the place for you."
If convenience to classes and the bonus of a cafe sound good, Jewett may be the place to be. However, as Saunders put it, there is a lot of noise, which may not be for everyone.
Lyman House
One of the oldest buildings on campus, Lyman House has a much quieter reputation than the neighboring Jewett Hall. Hayden Leslie, who lives on the third floor of Lyman, expressed how friendly the atmosphere is for meeting people on campus.
"Lyman is a fantastic place to live if you're interested in getting to know other first-year students," Leslie said. "I love Lyman's community and the resident advisors have all been stellar. I would recommend Lyman to incoming first-years who want to get to know themselves in a safe environment with plenty of support in the form of RAs, fellow students and the Lyman ghosts (they care)."
While great for meeting people, it is worth mentioning that Lyman does not have an elevator which makes it inaccessible to students who need one. 
Anderson Hall
Sandwiched between Prentiss and the sophomore dorm Stanton Hall sits Anderson Hall. A bit quieter in comparison to Jewett, Anderson does have similar conveniences for students, according to Oliver Baltzer, who lives on the second floor of Anderson.
"It's relatively close to all of my classes," Baltzer said. "I certainly enjoyed the proximity to Cleve. Pretty close to the climbing gym too. I think a lot of it has to do with location, at least for me. Sometimes it was a bit noisy, but it's like an occasional thing. I would recommend Anderson to people who have a busy schedule, and those who want to be close to Cleveland and the climbing gym."
Overall, if you want to be close to food and Reid Campus Center and don't mind a longer walk to buildings like Olin, Anderson might be a good choice.
Prentiss Hall
Prentiss Hall, which is across the street from the Memorial Building on Boyer Street and is home to the sororities, is open to all students who do not identify as men. Like Lyman, Prentiss is one of the older buildings on Whitman's campus, and it does have its unique features. 
"I love how the rooms are set up," third floor resident Sarah Paris said. "I love having my own thermostat; it is the best thing in the world. There's not a lot that I haven't enjoyed. I think most people find Prentiss a little bit pretentious, it's not the same environment as some of the other dorms. But I would recommend Prentiss to first-years who want your own space because we do have divided doubles. It's generally pretty quiet, so if you enjoy your quiet, Prentiss is definitely the one for you."
If you want to join a sorority or live in a divided double, Prentiss may be the perfect place for you. 
North Hall
A  hospital turned residence hall, North Hall is the only first-year dorm situated off of Whitman's main campus. It was reopened to house incoming first-years that have quite a walk to get to class and food. Despite this, Matthew Pelman says he enjoys living in the former hospital. 
"I have had an overall positive experience living in North this year," Pelman said. "I really like how quiet it is, and it's nice living in a large single room. It does have its cons, though. North's location compared to places like Cleveland and Reid can be difficult if you need to carry a large package back to your room or if you don't have ample time to walk to Cleve for dinner. I would recommend North to incoming first-years if they are looking for a quiet place to live. So if you're looking to avoid the 12 a.m. noise and talking in the hallways, North will definitely be a good fit."
Similarly to Prentiss and Anderson, if you like the quiet and a large room, North may be your best option. Aside from the large distance from Reid, it is also worth mentioning that North is an old hospital, meaning there are plenty of ghostly stories to go around…
For incoming first-years or anyone interested in attending Whitman and looking for more information on dorms, check https://www.whitman.edu/residence-life/halls to learn what first-year residence hall might be right for you.