Celebrating the Work and Retirement of Dr. Susan Pickett
As the school year draws to a close, Whitman students and faculty say farewell to Catherine Gould Chism Professor of Music Dr. Susan Pickett, who will be retiring at the end of this semester. Pickett, who has taught at Whitman for thirty-seven years, has been a teacher, mentor, colleague, and friend to many in the Whitman Music Department.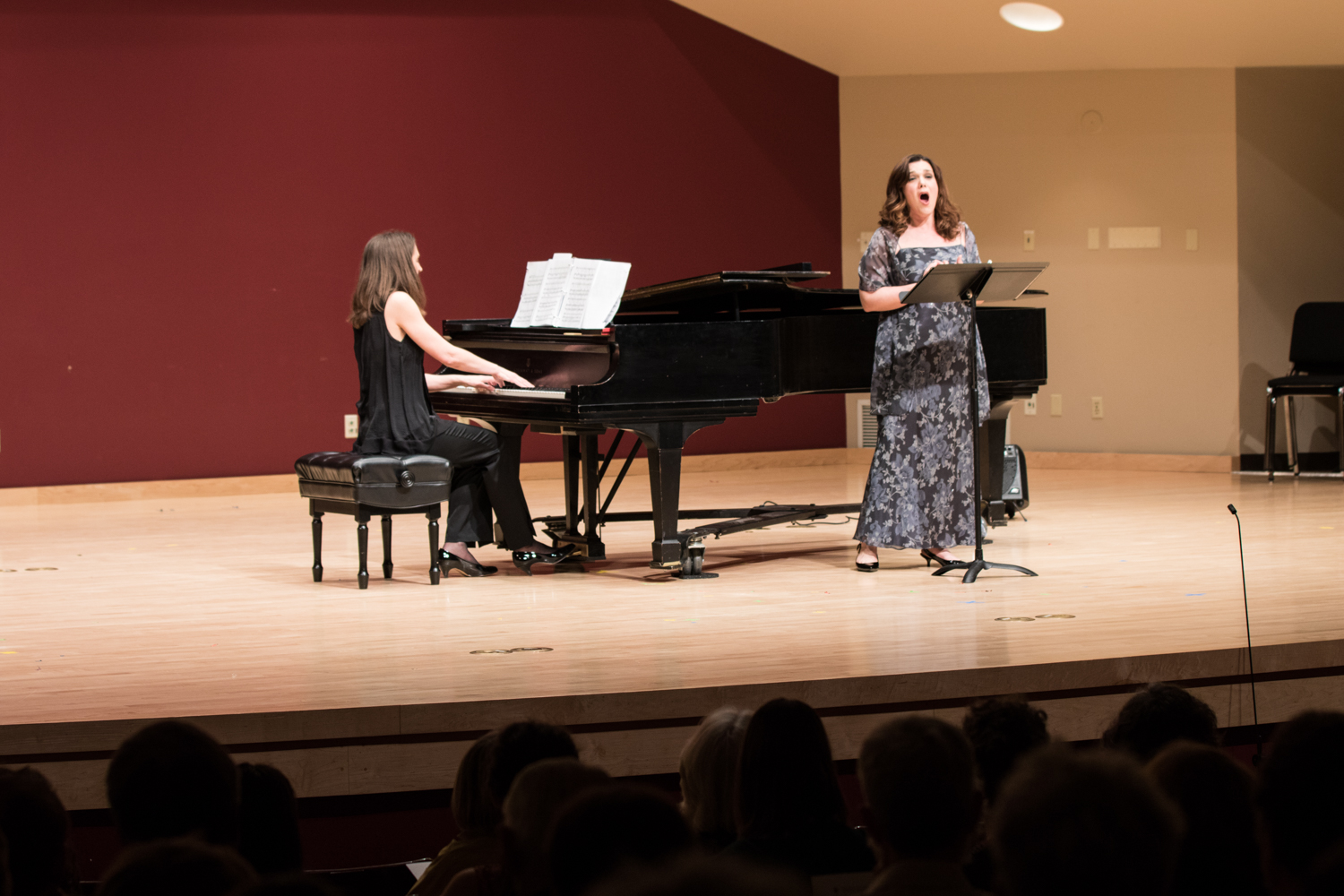 Samarah Uribe
On Wednesday, May 3, a concert entitled "Friends of Susan Pickett" was held in her honor to celebrate her work and retirement from teaching. Organized by Whitman music faculty, Professors Amy Dodds and Jackie Wood, the recital featured some of Pickett's favorite pieces, works by composers that she has researched, and pieces composed and dedicated to her.
Friends, students, and colleagues of Pickett filled Chism Recital Hall the night of the concert. Music ranged from upbeat jazz to classical pieces. Each piece was related to Pickett in some way, making for a meaningful spread of music. Music instructor and Pickett's colleague Kristin Vining composed a baseball-themed operetta—baseball is Pickett's favorite sport—performed by various Whitman faculty and people who knew her with enthusiasm and playful choreography. Pickett's last violin student, Whitman graduate Anna Burgess Maberry '17, flew back from studying at Indiana University to perform J.S. Bach's Sonata No. 1 in G minor, a piece Pickett had played for one of her graduate school auditions. Various other guests who have collaborated with Pickett in the past, as well as current Whitman Music Department faculty, performed as well.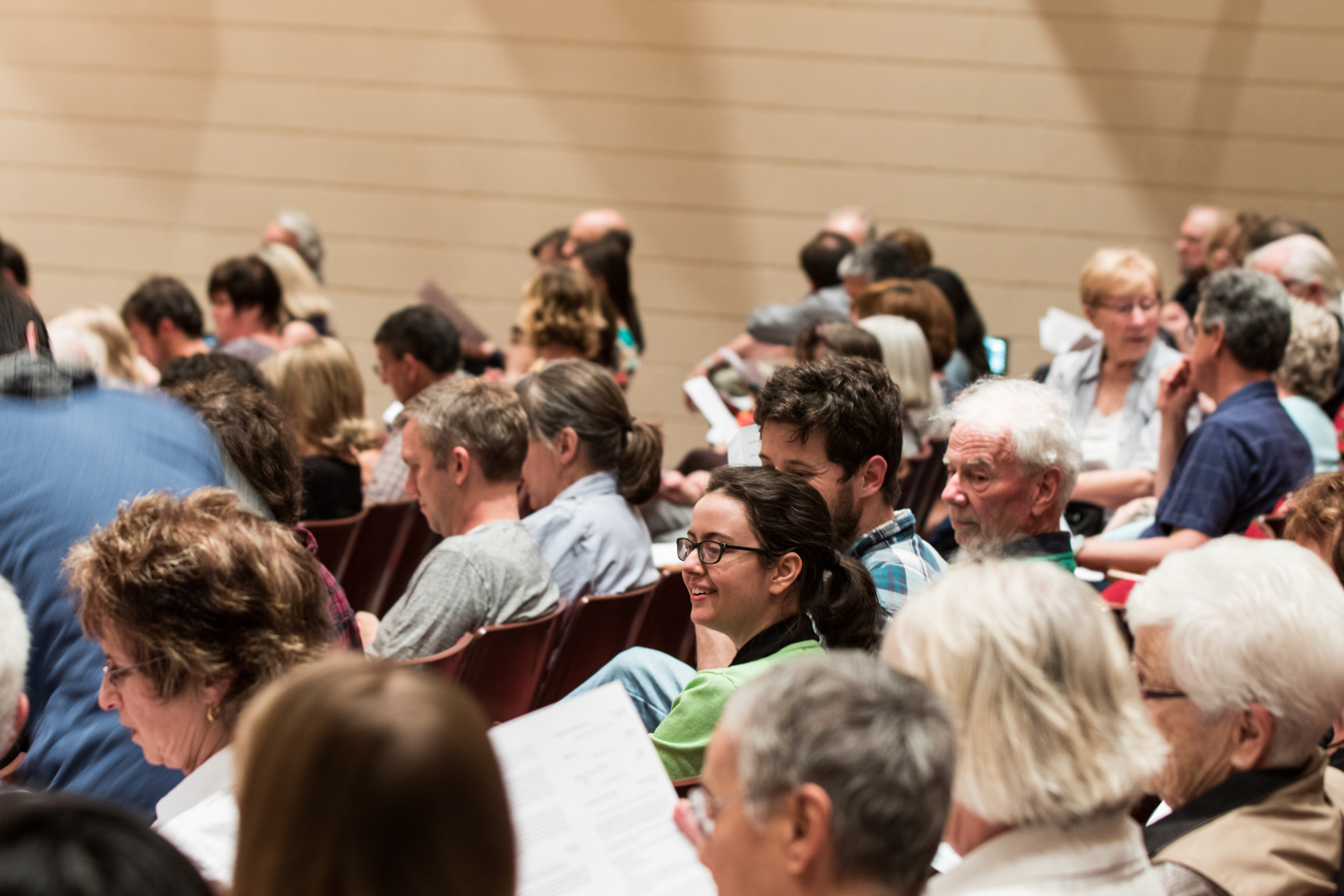 Samarah Uribe
The evening, which started with an introduction from Professor of Music John David Earnest, along with a reading of a commemoratory note from President Kathy Murray, ended with much applause and a standing ovation for Pickett.
Pickett, a violinist and musicologist, has accomplished much during her career. Her long list of accomplishments includes—but does not end with—textbooks she has written, forty editions of woman-composed music published by her, CD releases, serving as concertmaster of the Walla Walla Symphony from 1987-2006, and numerous honors awarded to her. An accomplished violinist, she now has been teaching music theory and her Women as Composers course, which she developed herself.
Dodds, who is a close colleague and friend of Pickett, studied violin with Pickett as an undergraduate and still considers her a mentor.
"She really has inspired several generations of violin and viola students like myself—but also quite a few of her colleagues," Dodds said. "She had a long history with several others who were working here when I first came to Whitman, but since then she's been the one of that group who stayed the longest, and has mentored many new faculty. This, her impact not only is felt among her own violin, viola, theory and music history students, but also is prominent among the next generation of teachers in the studio and the classroom."
Pickett has served as an effective and inspiring teacher over the years, always striving to reach individual students in the classroom.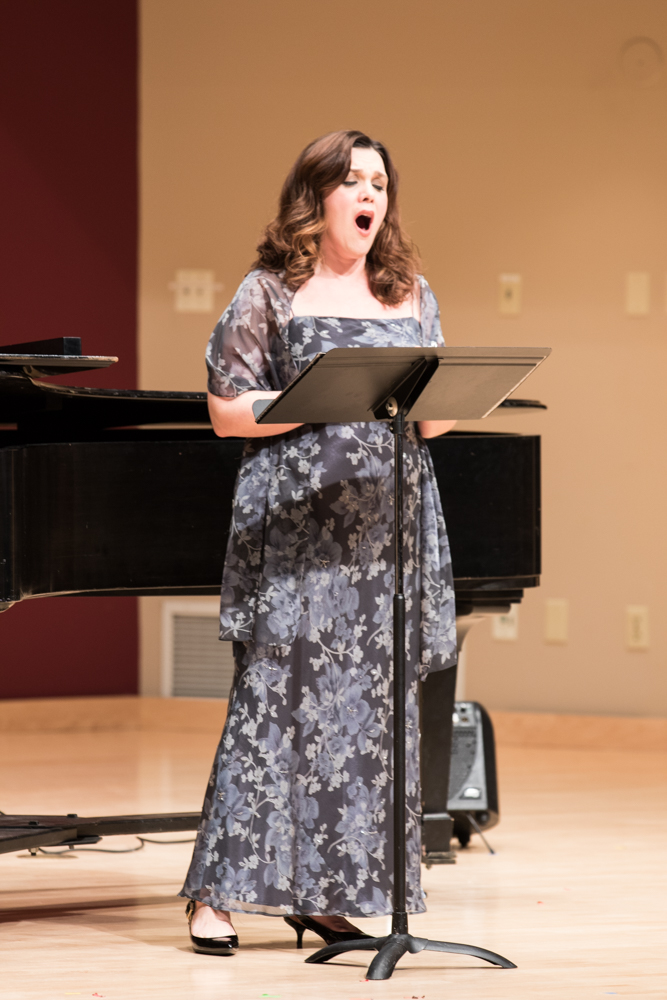 Samarah Uribe
"Over the thirty-seven years, I have learned more and more about different learning styles and being able to tell more and more quickly what learning style might suit a student the best," Pickett said. "This especially applies to music theory, which has quite a mathematical basis to it, and some students come in with a terrific fear of math and therefore a terrific fear of theory, so I virtually always on the first day of Theory 1 ask how many students have a fear of theory, and at least half the hands go up, and I said, 'well it's my job to turn you into a theory geek.' And I think I've reached a number of students in a very positive way by doing that, by honing in on different learning styles."
Along with teaching, Pickett has contributed a lot to the wider music world through her research of women composers, and has unearthed the music of many of these women. Her search for these composers began simply as a desire to look for new music to play. She came across Walla Walla-born composer Marion Bauer's name in a dictionary of American composers in Penrose Library and was instantly intrigued; Pickett later went on to publish a book about Bauer. Following that, she went on to research more women composers.
"After I started my research about Marion, I started looking for other woman composers, and I thought I was sticking my toe into this little puddle of water, which is an ocean of material," Pickett said. "I know now there have been over six thousand women composers throughout Western music history, few of whom have ever been talked about. So thus began my research, and there have been some moments of feeling terrific accomplishment in that. One was publishing the book about Bauer. The other was discovering the music of a nineteenth century French composer named Louise Farrenc who wrote some chamber music that I consider the equal in mastery to that of her contemporary Franz Schubert."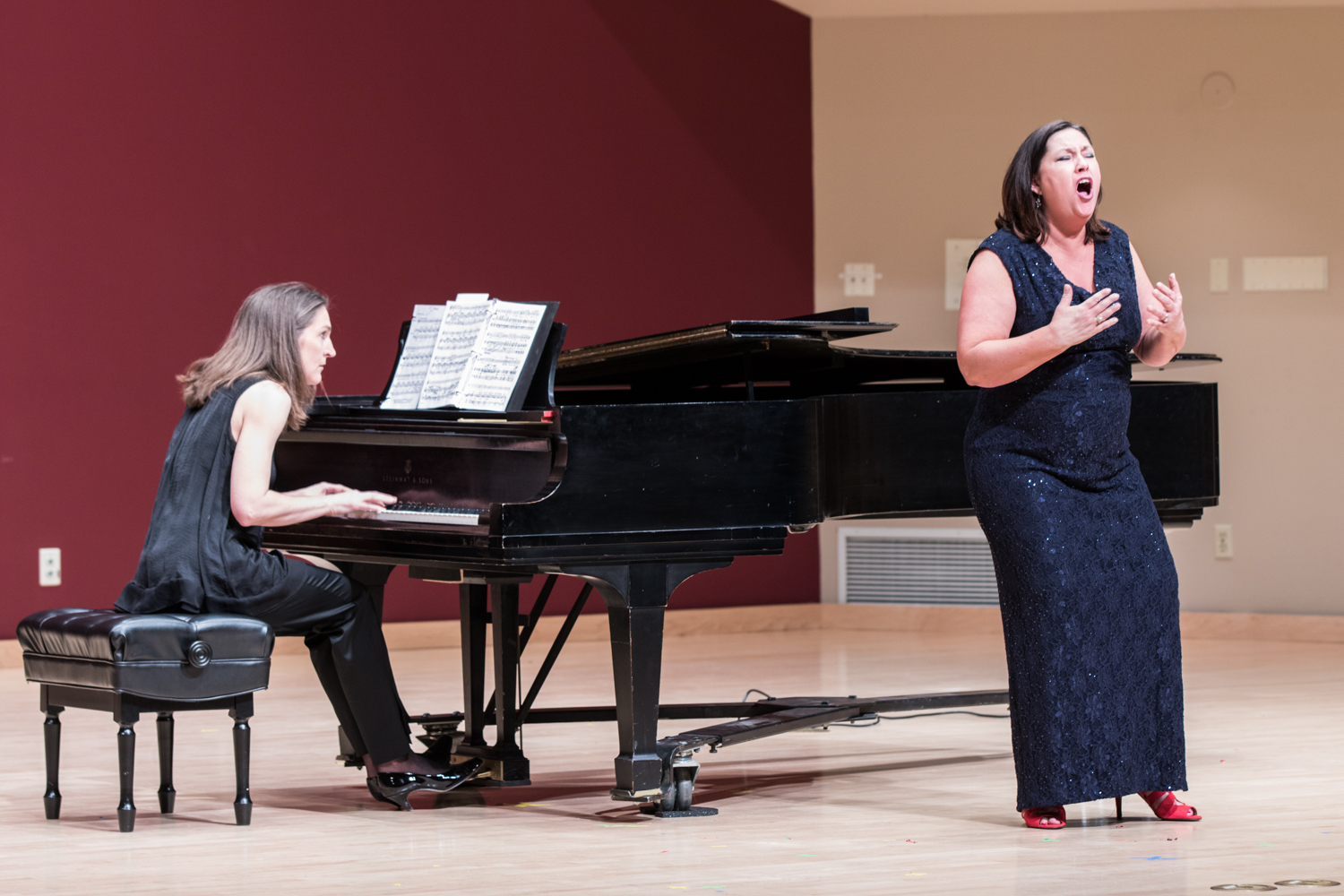 Samarah Uribe
Pickett has indeed made great strides in bringing the names of forgotten women composers to light. At Whitman, she pioneered the Woman as Composers course, sparking students' interest in women composers. One such student is Robby Boyer '18, whose senior thesis focused on the work of composer Emilie Mayer. Pickett served as Boyer's thesis advisor, and he went on to give a recital and lecture presenting Mayer's work. Boyer, who has also taken several of Pickett's classes, spoke highly of her.
"She's this really interesting mix of being extremely friendly and welcoming but also a really imposing legend," Boyer said. "There's also the facet of her having been this amazing violinist…but at the same time she feels completely approachable; she doesn't come across as intimidating in any way, just inspiring."
While Pickett is retiring, her work does not stop there. She is currently working on a biography of retired composer in residence of the Seattle Symphony, Samuel Jones, and is set to continue working on that. As for her teaching, although she is retiring from it, she has found her time at Whitman to be rewarding.
"It has been a great privilege to teach at Whitman," Pickett said.
For many at Whitman, and those who know her outside of Whitman, it has been a great privilege to know and learn from her.