Tournées French Film Series Comes to Whitman
The French American Cultural Exchange foundation (FACE) has brought French cultural films to universities and colleges across the United States with the Tournées Film Festival since 1995. With cultural plurality as its central mission, the Tournées Film Festival now finds itself at Whitman College, bringing their mission to Walla Walla.
The films shown are products not only of France, but of Tunisia as well. Ranging from animation to documentary to drama, the films shown are all selected as good examples of French culture.
The film series started out with the animated film "Louise en hiver (Louise by the Shore)," that follows the story of an elderly woman who finds herself stranded in a seaside town, then takes the time to reflect on her life. The most recent film, "Derniers nouvelles du cosmos (Latest News from the Cosmos)" explores the life of a severely autistic and talented poet. Two more films remain to be shown.
A six week event, the Tournées festival has found ardent support at Whitman. French Literature professor Jack Iverson spoke to the value of bringing this French cultural program to Whitman.
"The idea of the sponsors [FACE] is to heighten the awareness of French culture, specifically French filmmaking, which has historically been an important part of French cultural production," Iverson said.
Iverson spoke about how the Tournées Film Festival is in part a response to American dominance of the film industry.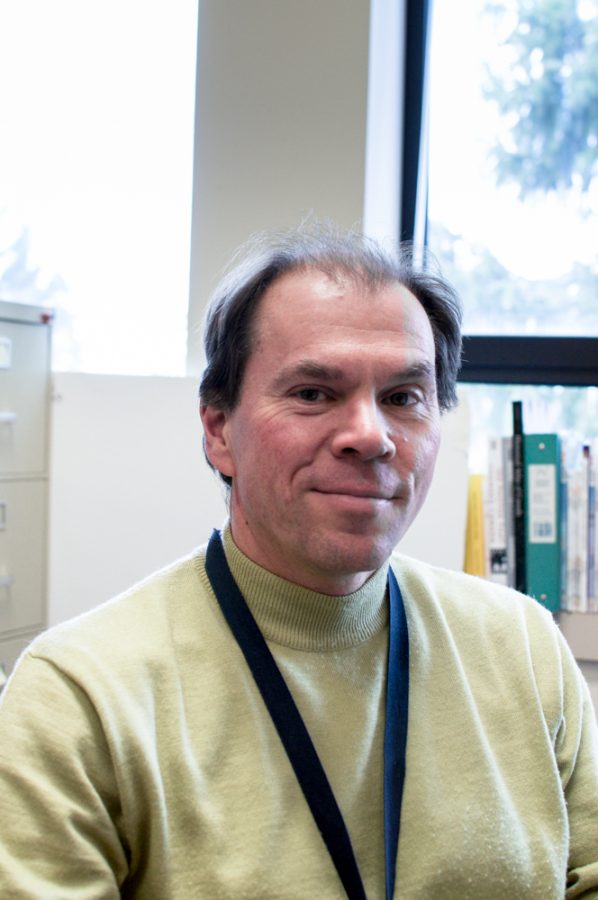 Afton Weaver
"If you look at box office numbers, and just the number of people who are seeing American films as opposed to European films of any nationality, the US [film] industry is so dominant in the world today that the French really do feel the need to promote their product to the world," Iverson said.
The festival is popular among students, as well as faculty. Yann Dardonville, RA of La Maison Français (the French interest house), spoke about what he believes the value of the film festival is.
"Simply put, it's a cool way to expose campus to another sphere of cinema," Dardonville said. "When we think of movies we think of Hollywood; we don't always have foreign films in mind. I think that French films offer a great platform for thinking about French culture and the values the French have."
French major Megan Gleason shared Dardonville's views on the importance of French cultural presentation.
"Before you start learning French you have this idea of what French culture is like," Gleason said. "I think there is a real need to see what French culture is really like. It's so easy to stereotype different cultures, I think it's important to dig deeper and not be satisfied with that surface level understanding."
French cultural presentations such as the Tournées Film Festival also serve as a resource to the Whitman community. Dardonville spoke to this aspect.
"I don't want to pit it against other cultures at Whitman," Dardonville said. "I think that the fact that it was put on by the French department shows that it was what the department chose to do with its resources. I welcome more representation in general."
The Tournées Film Festival will show films in Kimball Auditorium every Sunday at 7:30 p.m. until February 25.