Styx presents at Undergrad Conference
This semester, for the 25th annual Whitman College Undergraduate Conference, the infamous Styx will hold a presentation on the history of horses in cinema. Few people realize that Styx is not merely a sculpture installation in front of Penrose Library, but it they are actually a student at Whitman College who simply has taken 21 years to finally pick a major.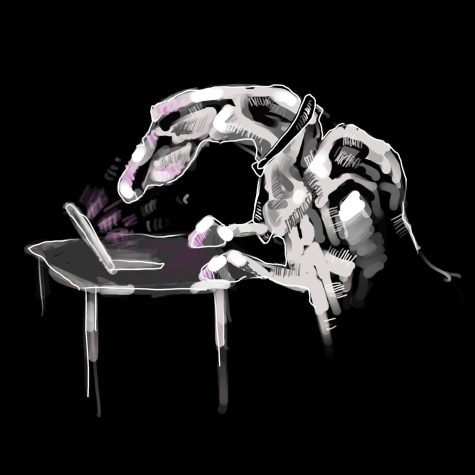 Styx came to Whitman in 2002 as a bright-eyed, brassy-tailed STEM major, but Styx quickly turned away from that prospect as they soon discovered they had a higher chance of being used for animal testing than actually doing research. Styx then turned to the economics department, but they found finance and stocks incredibly boring. They tried math and physics out for a spin and got similar results.
At about year ten, Styx decided to return to their roots and become an art major. They tried out painting, but it was hard to hold a paint brush with their iron hooves. Sculpture came naturally to them, but each sculpture took such emotional energy — like the birth of a child — that they didn't continue on for fear of their personal health. Next, they tried out music; they failed to give a single shit about music theory and tore up too many timpanis to be allowed to play in the orchestra. After such failure, Styx was beginning to feel hopeless.
Then on one fateful day, when Styx was a little stoned and eating a bag of Honey BBQ Frito Twists, "Secretariat" came on television; this completely captivated Styx's attention. They soon became obsessed with all things horse and cinema, and they actually took several on-hoof trips down to California last summer to see the sights of some of the most famous Western movies and classic movie sets in Los Angeles. Their presentation will be a compilation of all the research they have completed over the last two years, both area-specific and in the broad context of cinema worldwide.