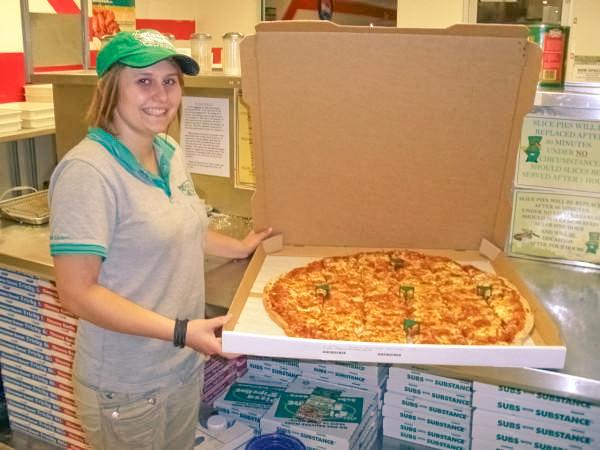 Pizza lovers, make sure you're sitting down. Pizza Pipeline is new in town, and is bringing you more pizza than you can handle. Its largest pizza measures in at a glorious 26-inch diameter.
"It'll just barely fit through a conventional door," said pizza driver Nate Shewchuk.
Pizza Pipeline, located at 1423 Plaza Way, opened its Walla Walla location approximately six months ago. In addition to their monstrous pizza, Pizza Pipeline offers a range of normal sizing options. It also offers sub sandwiches, and will deliver throughout Walla Walla and College Place.
Manager Andrew Korbel is hoping to buy over this location soon and is pursuing an advertising campaign through various fronts: print, MySpace and potentially radio.
Pizza Pipeline can be reached at 509-532-2200 or on its MySpace page at myspace.com/wallapipeline.