Marra Clay and Mitchell Smith

November 10, 2016
Testing for any dissociative drugs, such as ketamine ("Special K"), gamma hydroxybutyrate (GHB) and rohypnol ("roofies"), is particularly challenging because the drugs have a very short half-life, meaning they quickly leave the body. If an individual thinks they may have been drugged, then they would need to be tested within a few hours of ingesting the drug or it will not show up in the test results.
Marra Clay and Mitchell Smith

November 10, 2016
On the morning of Monday, Nov. 7, Vice President of Student Affairs and Dean of Students Chuck Cleveland sent a "Timely Warning" email to the Whitman community alerting students, faculty, staff and parents of suspected druggings. Cleveland's email noted that there were a "number of students who demonstrated symptoms that suggested they may have been drugged at parties" on the north side of Boyer Avenue on Saturday, Nov. 5. He also wrote that the incidents may be related to an anonymous report from the previous week.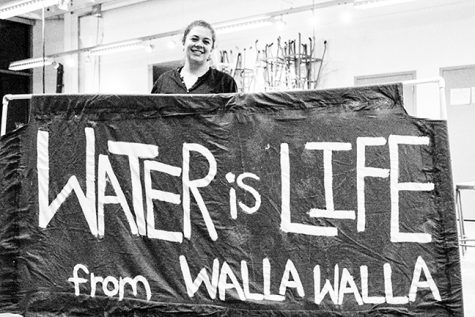 Marra Clay, Publisher

November 1, 2016
Groups of Whitman students are driving seventeen hours to North Dakota to support the Standing Rock Sioux Tribe's protests against the Dakota Access Pipeline. As of November 1, one car of students had already departed, and other cars of students had plans to leave within the coming 1-2 days. Protes...