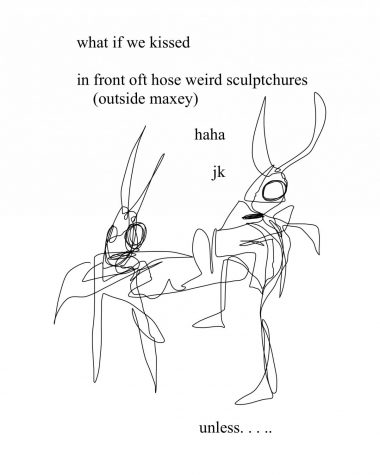 Elise Sanders, Kazoo Prodigy

February 20, 2020
Have you ever read a poem on Instagram by a contemporary poet you'd never heard of? And yet, when you go to their profile, you find out they have a few hundred thousand — maybe even millions — of followers and a book deal or two. Have you ever thought, "Damn, I wish I could be that successful...
Annelise Ellingboe, Toothpick-to-the-Stars

April 19, 2018
Day drink Drunk classes are way more fun. Plus, that way, the hangover kicks in right when you would do your homework, which will make it virtually impossible to do! Skip class Ah, an oldie but a goodie. Need I say more? Stop wearing sunscreen Don't believe the scienc...
Loading ...
Trinity University (Texas)

5

Feb 16 /