Limited club sports opportunities challenges first year experience
Club sports are widely considered an integral part of the college first year experience, but with the fall semester online, many students were not able to take advantage of all that club sports have to offer. This semester however, some club sports are happening in person, opening doors for first years to make friends and get to know new people.
First-year John Thompson is a member of the ultimate frisbee club and is very happy that there are a lot of first years in the group.
"There are many freshmen students in ultimate frisbee from my section in Lyman and I am hoping to form a friend group around my fellow Lyman ultimate frisbee players," Thompson said.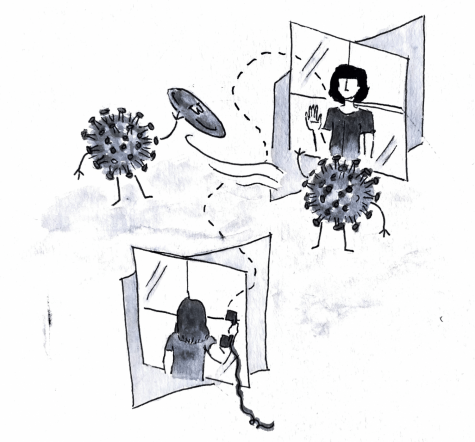 Thompson felt the lack of club sports for the first half of the year isolated him and restricted him to online activities. Being in ultimate frisbee this spring seems to have had a positive impact on his first-year experience.
"It's nice having something close to a normal college activity," Thompson said. "The guys in ultimate frisbee are great and the experienced players are really making an effort to teach and be helpful."
Junior Geraint Webb has been part of club tennis since his first year and was able to meet new people and make connections without any Covid-19 restrictions.
He describes his experience of being in a club sport as a positive and fantastic opportunity to meet new people who love the same thing. Club sports have also allowed him to develop close friendships with fellow students.
"Being an international student, I was invited to celebrate Thanksgiving with one of the club's captain's homes. It was a very welcoming place," Webb said.
First years are not able to take full advantage of club sports right now due to Covid-19 restrictions which Webb views as unfortunate.
"Being in a tennis club has shaped my Whitman experience very positively and it's sad that new freshmen and other incoming students don't have the opportunity to experience many club sports yet," Webb said.