Intramural sports cater to niche communities
For students looking for a low-commitment activity to take them out of an academic fog, Intramural (IM) sports provide a way to change the daily routine.
There are the traditional sports offered, such as basketball, softball and flag football, but at Whitman there are other unique sports available as well, such as dodgeball and table tennis. These niche sports connect students and create small communities of people who share a love for the game.
Though IMs are not always seen as competitive, there is an element of fun and easygoing rivalry that can't be found in varsity athletics. There is one similarity between IMs and varsity sports, though — only one team can be the best.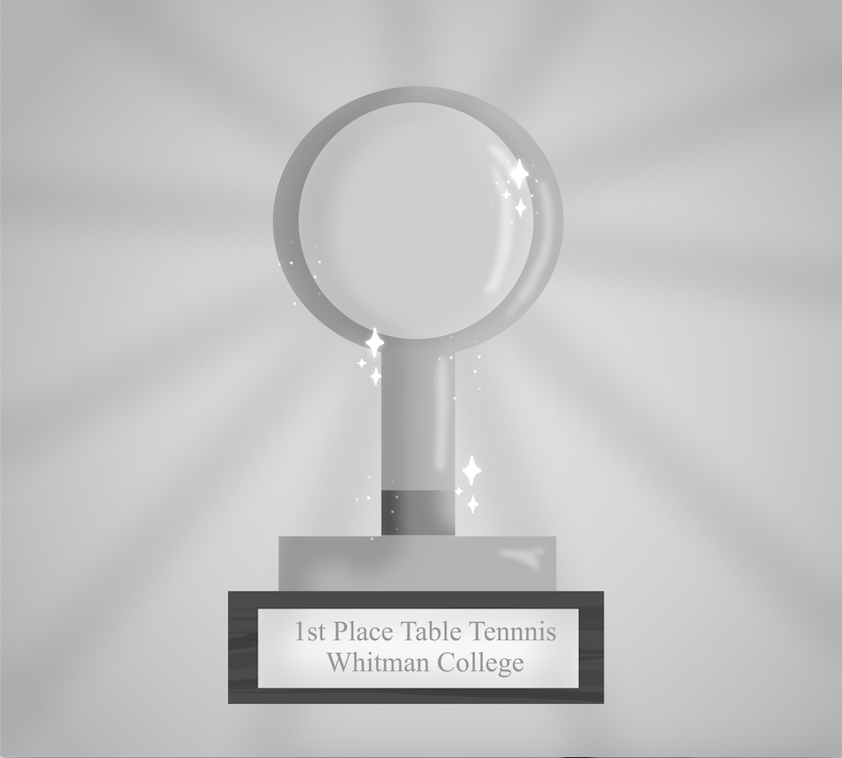 The blue IM champion shirts are highly coveted and given only to the top team in each sport. It is the desire to obtain one of these shirts is what propels many students to create or join a team.
Cassie Nelson is a sophomore who has played several IM sports and is currently on a table tennis team. Before coming to Whitman, Nelson had an idea of what to expect from the IM community and was pleasantly surprised.
"I thought it would be more traditional team sports like soccer, basketball, flag football," Nelson said. "While we do have those IM's, I think it is really cool that there are more options, like dodgeball or table tennis, that maybe include more people on campus."
Junior Ronan Byrne, who is the captain of an IM dodgeball team this year, believes that IM sports also provide a service to students who are adjusting to college life.
"I think many people who did a competitive sport in high school miss some form of athletic competition, thus making it a good outlet as well," Byrne said.
Having unique IM sports on campus gives students access to experiences they might not have had before. Recreational leagues for dodgeball and table tennis are expensive and hard to come by, and the newer IMs like spikeball are even rarer to see outside of a college campus.
Because IMs are designed for all skill levels, the teams tend to find a balance between gunning for the prized blue champion shirt and having fun with new and old friends.
Senior Hannah Morel has a lot of IM experience, having created multiple teams, including the dodgeball team she currently runs. For Morel, the IM community has been a source of exercise, fun and connection with new people.
"The teams I register always have students in and outside my own year, which is such a blast, because it's introduced me to a lot of new friends," Morel said. "It's really provided a nice window for busy brains to chill out for a bit, and let yourself move and workout other essential parts of the body for healthier, happier days."
Regardless of experience, there is an IM sport out there for anyone looking to make new friends, and have fun while doing it.
"Plus, blue shirts are always in style," Morel added.