Quiet Powerhouse: Women's Golf Ready to Take On the Nation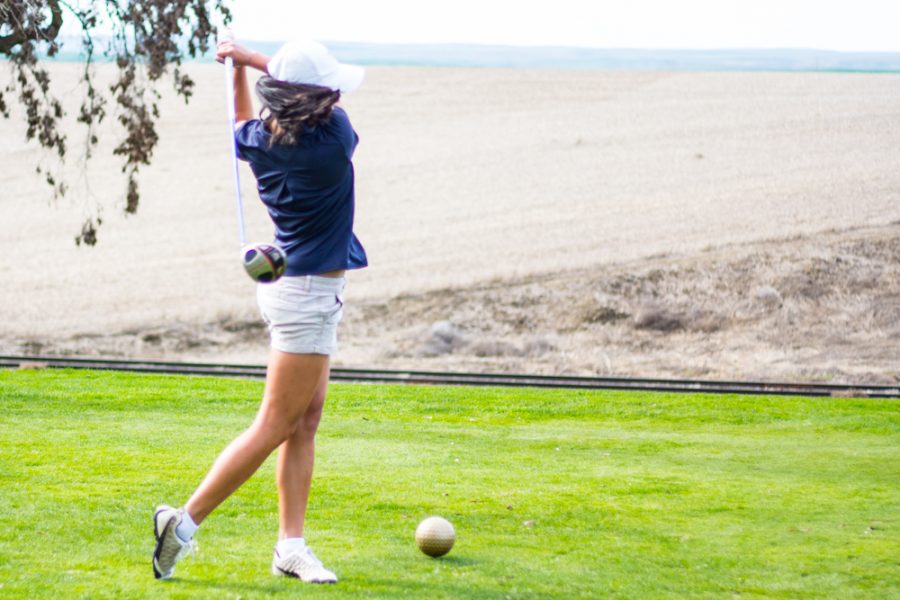 Conor Scanlon, Staff Reporter
April 6, 2017
Despite little coverage on campus, the Whitman women's golf team is confident, elite, and geared for a NCAA Division III Championship run in Houston this May. A third place finish at the competitive DIII National Preview Tournament in early March followed by match wins in Hawaii and a first place finish at the Whitman Invitational has the team ranked seventh in the nation. The team's success can largely be attributed to their confident play.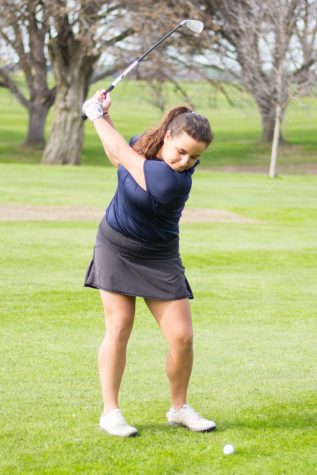 Senior captain Lou Points is a major catalyst behind the winning attitude. "Something that I constantly tell my team is to expect success. We all know exactly what we are capable of and shouldn't sell ourselves short. Before every tournament we circle up and I remind each of my players how good we are and the things we have accomplished together. I think this mentality enables the entire team to play to the best of their ability and generally leads to positive results."
Points' confidence is founded in the team's performance—this year and past. The Whitman program is historically strong. Last year, the women's team finished tied for eighth in the nation at the National Championship. Phoebe Nguyen, currently a junior, placed ninth for individuals at the tournament.
This success, combined with the team culture, helped the team recruit three talented first years to the program. Hannah Roh, averaging just over 80 strokes per round, joined the team for the community.
"When I was going through recruitment, Whitman College and Whitman's women's golf team really stood out to me as a community that is really healthy and supportive all around. I was looking for a place where it was both academically and athletically rigorous and Whitman fulfills that aspect so well," Roh said.
The family-like support offered by her teammates is junior Kendall Dunovant's favorite aspect of the team. This support often extends past the course.
"I love that every day, I know that I have the unconditional support of the six other women on the team. I know that if I have a rough day on the course they will be there to listen to me complain, and then help me get better, and I know that the same is true with my academics, or any of the aspects of my life," she said.
The team's strength has left them with high, yet attainable goals. For both Points and Roh, that goal is to reach Nationals.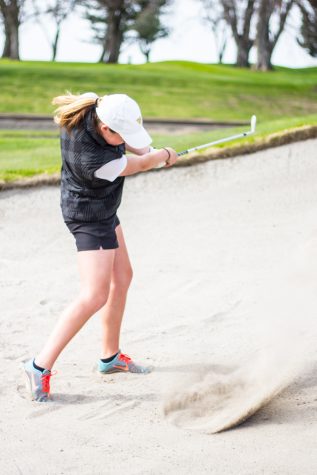 "After finishing the fall with a No. 2 ranking and dropping down to No. 7 I know I can speak for my team when I say we are ready to climb back up. We struggled a bit at the beginning of the spring and now we are ready to come back. April is a big month for us and we couldn't be more excited to take in on," Points said.
The Blues have one more tournament in Bremerton, Washington before the NWC Golf Championship in Tacoma later this month. A team victory at the NWC Championship would guarantee the team a spot to compete at the Division III National Championship in Houston in early May.
The players do not mind that the golf team does not receive the same hype as the basketball program or soccer teams. "Supporting the golf team isn't the same as supporting soccer or baseball; it's an entirely different type of game. We feel supported by our friends, our classmates, our professors, and other athletes at this school and I honestly don't think we can ask for anything else," said Points.
The team will keep quietly winning regardless of their visibility on campus. When asked if there was anything else she would like Whitman students to know about the team, Points shot back a well deserved response: "We're pretty damn good."
__________
Recommended in sports this week:
Lifting Away Gender Stereotypes: Kendra Winchester's Journey into the World of Weights
OnionFest Showcases Fun Frisbee Spirit
__________