OnionFest Showcases Fun Frisbee Spirit
This past weekend, hundreds of ultimate frisbee players from across the Northwest flocked to Whitman's campus to participate in the 23rd annual OnionFest tournament, hosted by the Whitman Sweets. OnionFest is viewed as a more casual, fun-focused tournament in the midst of an intense spring schedule. In contrast to other regular season tournaments, the teams are co-ed and games are played for fun.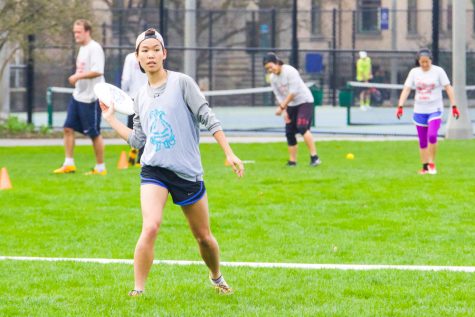 "OnionFest is a Spring Break of sorts from the rest of the spring season," said Josh Schacht, a visiting player on Gonzaga's ultimate team. "Each year when OnionFest rolls around, tensions are always running high as preparations for sectionals get more rigorous, travel teams are chosen and we have to at least pretend that we're not goofing off as much as we did in the fall. Then, like the Rohirrim emerging in the East, we get this sunny weekend to dress up and have some fun on real grass fields."
Teams play in a variety of outfits, this year ranging from a team with moustaches on the face of every player to a team dressed entirely in a golfing outfit (clubs and all).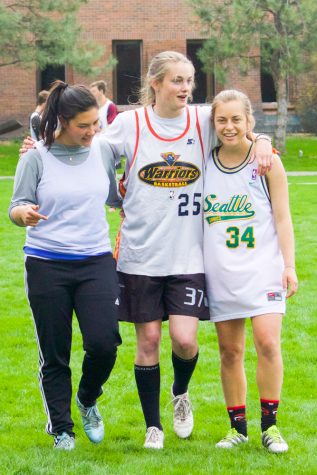 Schacht credits OnionFest for his love of the sport. "This tournament opened a new door for me that altered my college experience. It was my first ultimate tournament and freshman Josh was still months from learning a flick. But whether it was because everyone else's throwing arms were restricted by hot dog costumes, or because of the friendly, welcoming environment, my inexperience didn't cast me aside. Instead, I was embraced by the ultimate community and put on a course to ultimately play as a captain for my team."
In addition to the many games played over the course of the weekend, OnionFest features plenty of annual traditions. On Friday afternoon, both Sweet's teams, as well as Sweets alumni, played a co-ed mixed alumni scrimmage on Ankeny. Saturday night featured the annual showcase game, in which current Sweets players play alumni in a more competitive, but still good-natured game with the largest crowd of the weekend. The men and women's teams alternate who play this game each year, and this year the women's alumni team was victorious over the current women's team.
"Playing against most of my teammates from last year in the showcase game was a definite highlight," said Marlena Sloss, a captain of last years Sweets teams who played her first showcase game on the alumni side this year. Halftime of the showcase game consists of a sweet onion eating contest.
"Our team always makes a big deal out of the onion eating contest, though we can never seem to find a freshman that won't yak it up," Schacht said.
Sloss' favorite aspect of the tournament, however, is the reunion between Sweets players of past and present.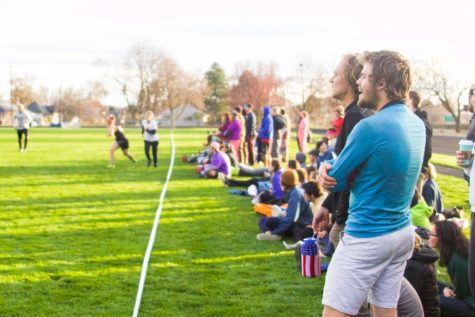 "The best part of OnionFest is having the current Sweets and alumni Sweets all together in one place. It's such a cool weekend for the first-years to see how close the alumni still are to the team, and to see why they all come back to the campus for the weekend. For myself, it was amazing to come back because it was my first time visiting campus since I graduated, and I got to see many of my Whitman friends that I hadn't seen since May. It's a pretty unique chance to have a reunion with so many people in my year and to get to play frisbee together for a full weekend."
__________
Recommended in sports this week:
Lifting Away Gender Stereotypes: Kendra Winchester's Journey into the World of Weights
Quiet Powerhouse: Women's Golf Ready to Take On the Nation
__________