Whitman Soccer Coach Jose Cedeno Named Head Coach of Walla Walla High School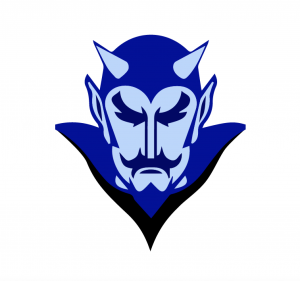 While the Whitman Men's Soccer team officially ended their season with a draw at Whitworth University on Nov. 5, the team will be strengthening ties with the Walla Walla community for the rest of the school year. Most significantly, Walla Walla High School hired Whitman Head Coach Jose Cedeno on Oct. 28 to coach the school's varsity men's soccer team.
The Whitman College Soccer program has a longstanding, positive relationship with the Walla Walla community. Several players have even matriculated from Walla Walla High School to the Whitman Men's team. According to Whitman Assistant Coach Jose Beleche, a Walla Walla native and graduate of Walla Walla High School and Whitman "The relationship between the Program and the Community I believe is a positive, nurturing and encouraging one." After graduating from Whitman in 2015, Beleche elected to join the coaching program. Beleche was motivated to join the staff due to his love for the community.
"I try to always give back to this community which made me into the person that I am today, and this had been and will continue to be one of my goals," said Beleche.
Much of this relationship was established by former Whitman and Walla Walla High School coach, Mike Washington.
"He dedicated an immense amount of time to both communities as well as bringing them closer together," noted Beleche.
Bringing the communities together is exactly what Coach Cedeno is looking to do as he follows in Washington's footsteps. Cedeno "wanted to take the position at the high school because it's an opportunity to be more connected with the community and also a way to give back. My understanding is that there are a lot of Latino players on the team and I want to be able to offer guidance and hopefully be a role model for those young student athletes who might need it."
Cedeno's aspirations for his role extend beyond the pitch: "My hope is that I can make a positive impact on the field as well as in the classroom."
Whitman's engagement with the local community extends past Coach Beleche and Cedeno's direct ties with Walla Walla High School. For the past several years the men's team has run coaching clinics for area youth. According to men's team senior captain, Trayvon Foy "The soccer community is very small in Walla Walla so it is nice to be able to contribute to being a role model for these kids in this community."
These clinics are offered by the team free of charge and serve to build a positive relationship between Whitman and local families. Coach Cedeno emphasizes the importance of programs likes this and strives to find similar volunteer programs.
"I personally am always looking for ideas and ways to connect with the community because I think there is the interest to support our soccer program so we want people to know that we are welcoming and inclusive to all," commented Cedeno.
One of Whitman's most popular engagements with the area was their inaugural Open 6v6 Tournament drawing roughly 100 adults from the community to play at Whitman's facilities. Foy saw this event as a huge success, not only in terms of developing closer ties to Walla Walla, but also as a fundamental learning experience for Whitman soccer players.
Foy stated "Last year we had a great turn out and it was cool for the team to be able to recognize the different style of soccer that the Hispanic players in Walla Walla provided."
Whitman students will have to wait until next fall to see the Blues again on the pitch, but in the meantime, the men's soccer team will be championing deeper ties with the Walla Walla community.